Scottish funny man Billy Connolly supposedly said, ' I don't know why I should have to learn Algebra, I'm never likely to go there.'
Neither, my friend, am I.
I did however tootle off to some pretty cool destinations in a year where I planned to travel less and stay at home a little more. The plan started well. But it derailed entirely by November with three overseas trips, one domestic trip, a bike ride to Cape Tribulation, a half marathon and a triathlon in the space of six weeks. A medical evacuation followed by brief hospitalisation tossed into the mix kept things interesting. When time allowed I explored my glorious back yard of tropical north Queensland, finding new treasures to savour.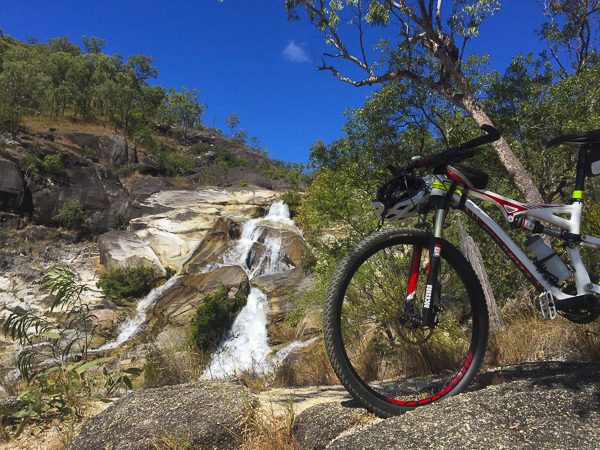 The year started with a trip to Tasmania and four days hiking The Maria Island Walk. Billed as the best place to walk off a gourmet meal, neither the food, company, weather nor the island itself disappointed. The highlight was seeing an abundance of wombats happily going about their business. Which mostly entails eating and pooping cubed poo as it turns out. No matter, I found them hugely entertaining.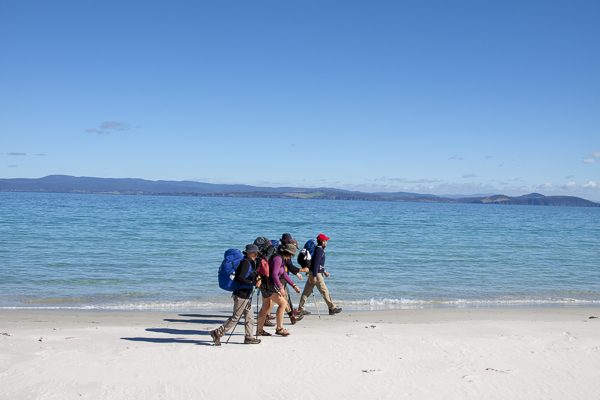 Saffire Freycinet Hotel
I was fortunate enough to unwind after our hike with a couple of nights at Saffire Freycinet, one of Australia's most awarded hotels. I'd been keen to visit forever and was thrilled to finally satisfy my curiosity. The only downside to staying at this extraordinary bespoke hotel was rattling around in an uber plush suite all by myself. Despite melancholy loneliness, waking up in a bed larger than my bedroom at home to a view of The Hazards was magnificent.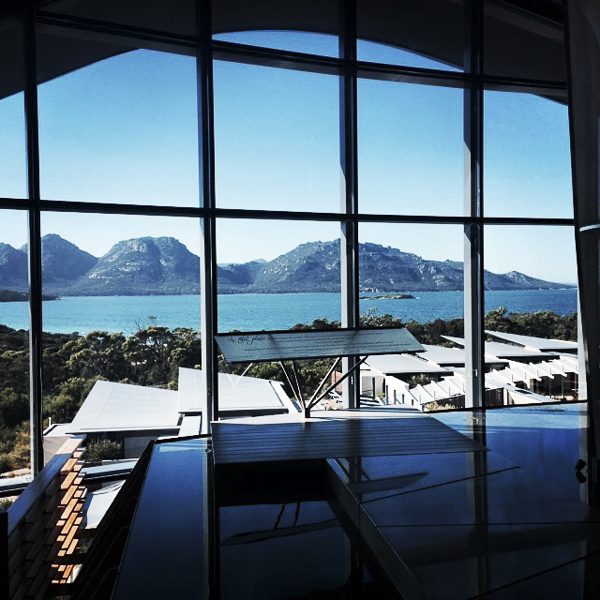 A half marathon in Cairns at the Dynamic in a Dress running festival kept me on my toes. So too did another couple of half marathons and Cairns Marathon later in the year. It was my slowest marathon time ever thanks to a knee that would have preferred I spend the day on the couch. But which runner ever listened to their knees? That's what painkillers are for, right? Let's not talk about my emotional meltdown at 41km (thanks Wendy for your shoulder!) and instead focus on the exhilaration of picking up more finishers bling.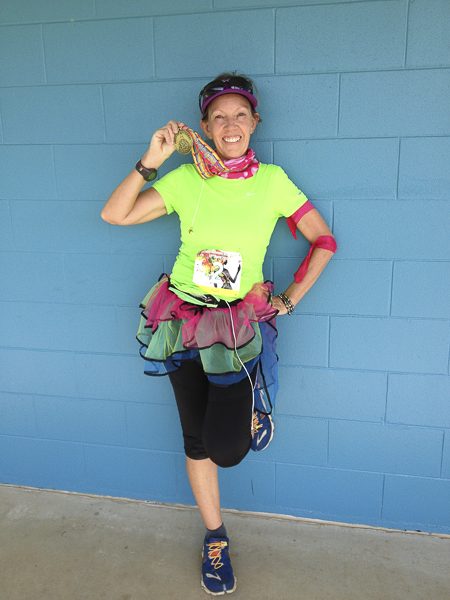 But my real athletic adventures this year were on the bike. The RRR event (down The Bump track we fly!) was a warm-up for riding a mountain bike across Cape York from Cairns to Karumba. It was as expected: hot, dirty, sweaty and challenging. Mum came along for the ride, driving the uber plush Apollo Camper mothership across the Savannah Way, volunteering in the catering crew and setting up camp each night as we rode in dirty, hungry and exhausted. Thanks Mum you're a legend! Sharing the Dirty Boys adventure with running buddies and fellow CRoMBi's (Chick Runners on Mountain Bikes) Colleen and Marnie, this was one heck of a ride. We'll be back in 2016!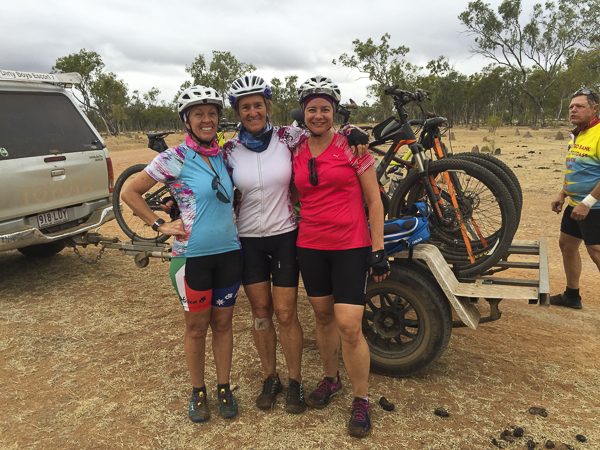 May found me in the Northern Territory exploring the Tiwi Islands northwest of Darwin. We travelled by small plane, boat and tractor, meeting artists and hearing stories of their work and artistic inspiration. Though I didn't come home with new works to hang on my wall (I'm making a conscious effort to not fill my life with possessions), I did capture some wonderful photographs as well as terrific new friends amongst our close-knit Aussie travel writing community. Thanks Angela for being game enough to share the Cage of Death with me in Darwin (anything for a good story!).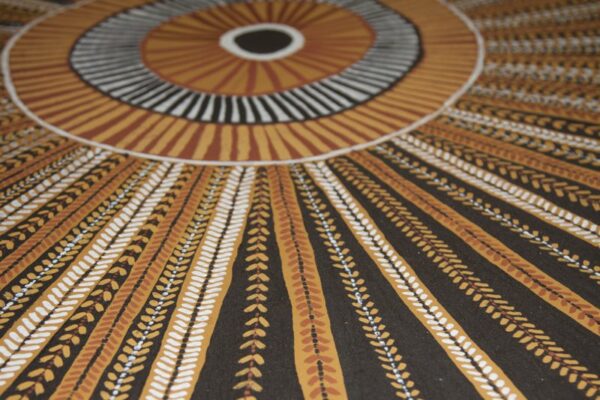 I've lost count of the number of times I've visited Fiji but I'm still finding new places to fall in love with. Like the only island in Fiji with overwater bungalows. The name's a little twisty to get your tongue around but Likuliku Lagoon Resort and head hound Coco the Resort Dog threw down the welcome mat in true Fijian style. Naturally I cried when the traditional farewell song Isa Lei was sung upon departure.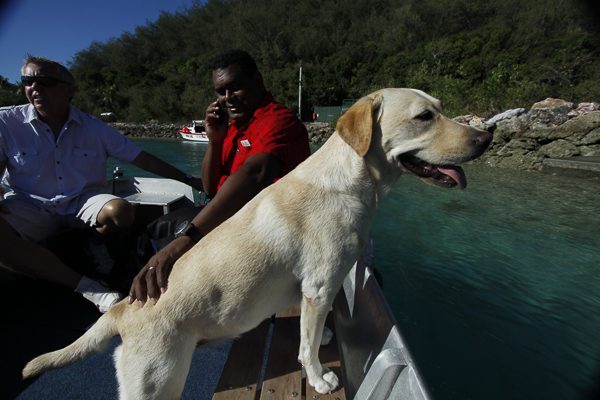 More tears were shed after my lover walked out mid year, throwing life into turmoil and confusion. There's nothing like a good old-fashioned rejection to crush self confidence and turn me into a misery-guts. The same week I received a skin cancer diagnosis requiring two trips to surgery with a gazillion stitches to excise the blasted pest. Work became cathartic as I took on more writing work which kept me pinned to the desk for 15 hour days. Running and my treasured running buddies helped sweat the absconded lover out of my system. With weekends to myself it seemed an opportune time to start training for a triathlon. Yeah, sure, that's a good idea.
By late October the travel treadmill was about to hit marathon pace. A trip to Bali to check out the swanky new Four Points by Sheraton Kuta was jam-packed with back to back soirees over four days. Generous hospitality meant there were way too many cocktails and canapes consumed. Though thankfully the hotel was equipped with a 24hr heavily air-conditioned gym with quality treadmills.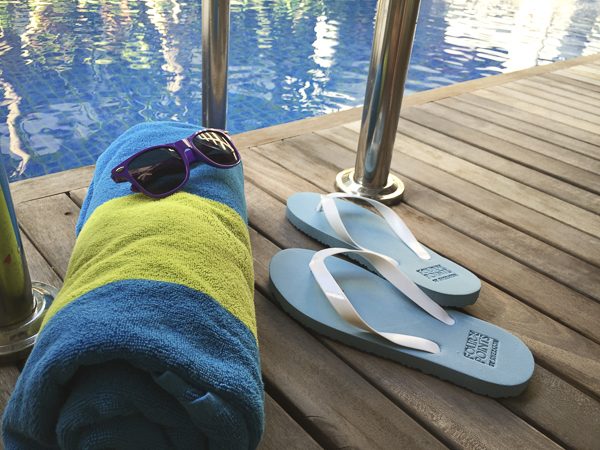 Not long home then it was off to Canberra to find out what was new, hot and happening in the nation's Capital. Quite a lot as it turned out. Hot air ballooning as fog rolled in was exhilarating and just a little bit freaky at the same time. Checking into a giraffe treehouse at Jamala Wildlife Lodge was a terrific opportunity to spend the evening in a zoo and get a peek behind the scenes. Sleeping with an inquisitive giraffe at my door was an added bonus.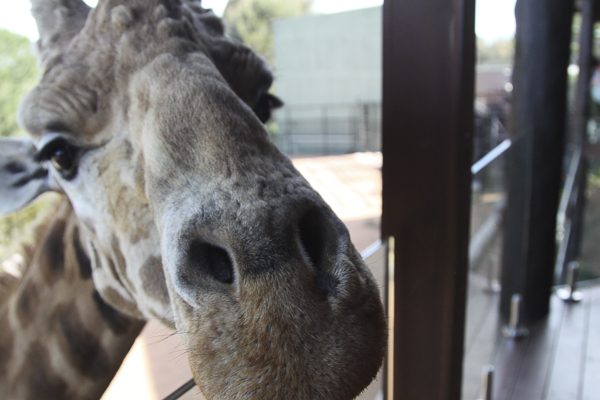 After reacclimatising to the building humidity of north Queensland I knocked off my first triathlon on the Atherton Tablelands making new friends along the way. On a borrowed bike with little training under my belt and a blister the size of a 20 cent piece on my foot I finished respectably. It was enough to entice me to tri again and sign up for Cairns Ironman 70.3 in 2016. Gulp.
Solomon Islands
But there was no time to think about what I'd let myself in for as I was on a plane to the Solomon Islands before my swimmers had dried. Fortunately I'd packed a bag full of bikinis as that turned out to be about all I needed in the Solomons. Quite simply I fell in love with the place and will be back. I'm tipping the Solomons to be a travel hot spot in 2016. Sorry Fiji, I've found a new Pacific Island love.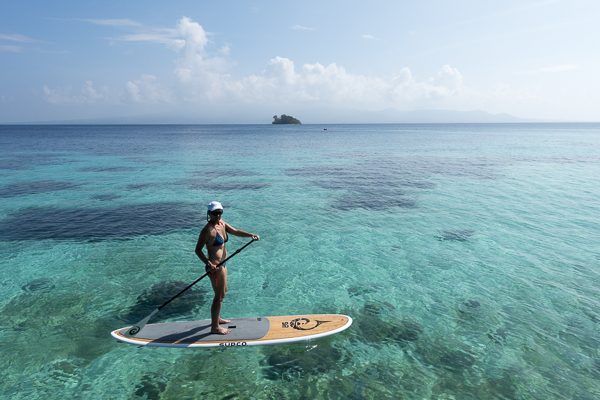 Nepal and Everest Base Camp
The warmth of the Hapi Isles was swiftly replaced with snow and overnight temps cold enough to turn my bedside glass of water to ice. The morning my Berocca turned into an iced slushy before I could drink it, I knew it was going to be a rough day. Nepal and a sneaky little hike to Everest Base Camp was a ball-burster. Of course I knew the Himalayas were big kick-butt mountains. What I didn't know was how I would cope with hiking amongst them. As a story teller it's a real challenge for me to capture their magnificent dominance in words. In the shadow of such imposing beasts, along with those who call the mountains home, words seem so inadequate. Despite my fitness the altitude challenged me. Being at altitudes I'd not encountered before without being strapped into an aircraft seat, I eventually succumbed to mountain sickness. Being medi-evacuated by chopper down the mountain was not in the original plan. Nor was an ambulance ride through Kathmandu and hospitalisation. Rest and recovery were required. After twenty or so years in the travel industry I made my first claim on travel insurance. It was a doozy admittedly. Travel Insurance Direct were terrific and I couldn't be more grateful for their kindness and support.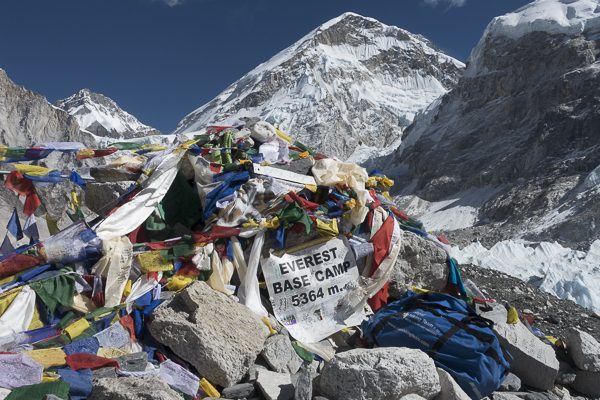 The year in numbers
Kilometres run                  1,010
Kilometres ridden            1,727
Articles published            93
Days on the road              64
Flights taken                      42
Destinations visited        11
Mountains climbed         1
As 2015 grinds to a conclusion I'd like to thank all those who have supported me both professionally and personally this year. I'm enormously grateful to the PR's, tourism bodies and tourism operators who have supported my travels. To the editors and publishers who publish my stories and photographs, a thousand thanks. To family, friends and lovers, both old and new, thank you for your generosity of spirit in sharing your world with mine.
To every single reader of this website (all two of you!) thank you for inspiring me to keep publishing posts and photos from my travel adventures. Your comments, clicks, likes and shares are the currency that keeps this little baby ticking over.
May 2016 be filled with an abundance of love, laughter and lashings of happiness. Or whatever else spins your wheels.
Fiona x
If you've enjoyed this article please leave a comment below or join Fiona's adventures on social media. Read more published articles at Fiona Harper travel writer