Considered paradise by many, Magnetic Island is my very own Boulevard of Broken Dreams. A gorgeous continental island 10 km off the coast from Townsville, for me is both the best of times and the very worst of times. You see I was once an island resident having moved there with a head full of dreams and a vision to live happily ever after.
It took less than two years for those dreams to shatter rather spectacularly. Losing the home surrounded by tropical gardens that I designed and helped build hurt. But what hurt more was discovering how fickle friendships are. There's nothing quite like a relationship breakup to see supposedly friends drop you like burnt toast. People's true characters reveal themselves when you're at your most vulnerable. The upside was that I discovered the true meaning of friendship and I am eternally grateful to have these wonderful people in my life while those that proved to be unworthy have been emotionally cast aside.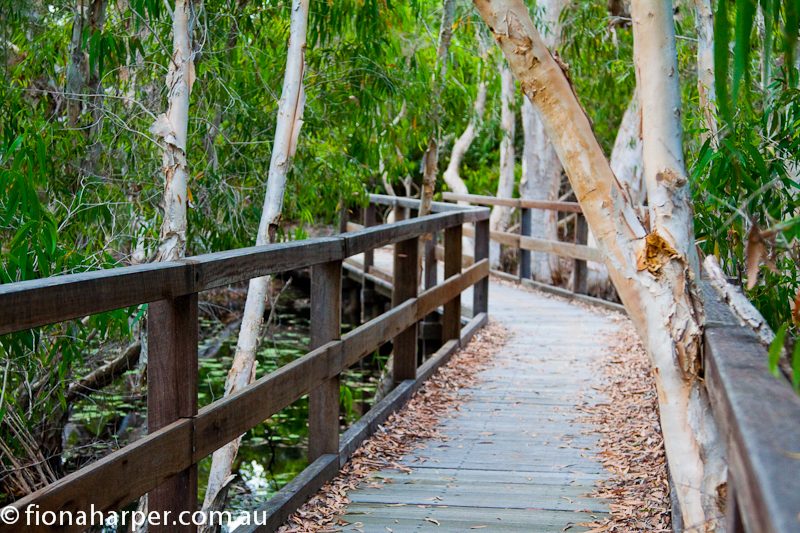 So it was with high anticipation, and just a touch of anxiety, that I returned to Magnetic, or just Maggie as everyone knows her, to share Christmas with a couple of cherished friends in what remains a special place despite my own disappointment. Packing my running shoes was a given, considering island trails instigated the passion for running I've since developed.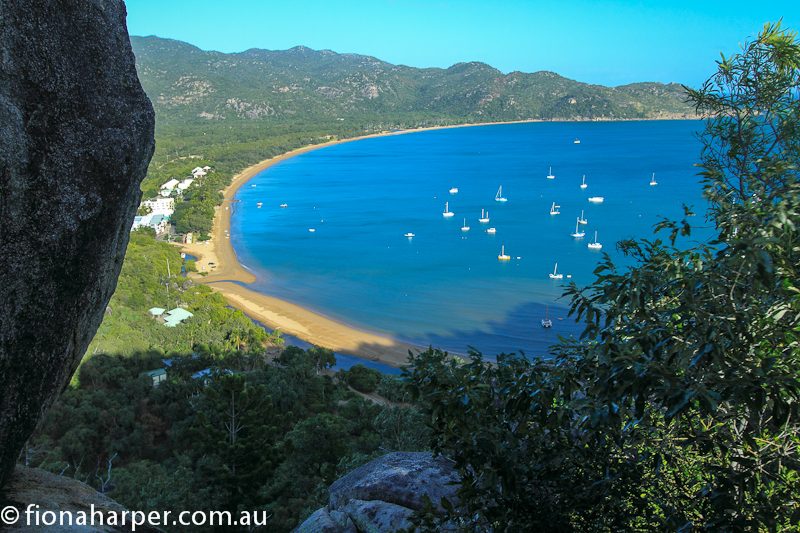 Renowned navigator and sailor Capt James Cook made a rare error of navigational judgement when sailing past the island he named Magnetic in the 1770's. Giving the boulder-strewn land he was sailing past a magnetic moniker after noting that his compass was fluctuating wildly, he was later proven incorrect: there is no magnetic anomaly associated with Magnetic Island. Though there is a significant magnetic attraction to this lushly forested continental island 8km off the coast from Townsville. Mostly green space and national park creating a wildlife haven for koalas, wallabies and kangaroos and prolific bird life including the bush stone curlew, around 3000 residents also live on 'the rock' classed as a Townsville suburb.
Though there are bitumen roads linking the main residential enclaves of Horseshoe, Arcadia, Nelly and Picnic Bays, it's the sort of place where traffic is limited to 60kmh and wildlife have right of way. Hire a Topless car to zip around the narrow winding road that skirts pretty beaches book-ended by towering granite boulders. A spider web of walking tracks meander across the island creating splendid wildlife viewing opportunities. The Forts Walk takes about an hour return, passing WW2 relics before rewarding hikers with a panoramic view northwards towards the Palm Group of Islands and beyond to mountainous Hinchinbrook Island. It's unusual not to spot a koala on this walk so keep your eyes peeled on the eucalypts. Though, if you really can't be bothered lacing up your hiking shoes, you'd do well to visit Bungalow Bay Koala Village for a Champagne Bush Tucker breakfast amongst the koalas, cockatoos, crocodiles and carpet pythons. Park rangers are on hand to keep the wildlife under control, and if you're feeling brave, you can even handle a snake and crocodile or cuddle a koala.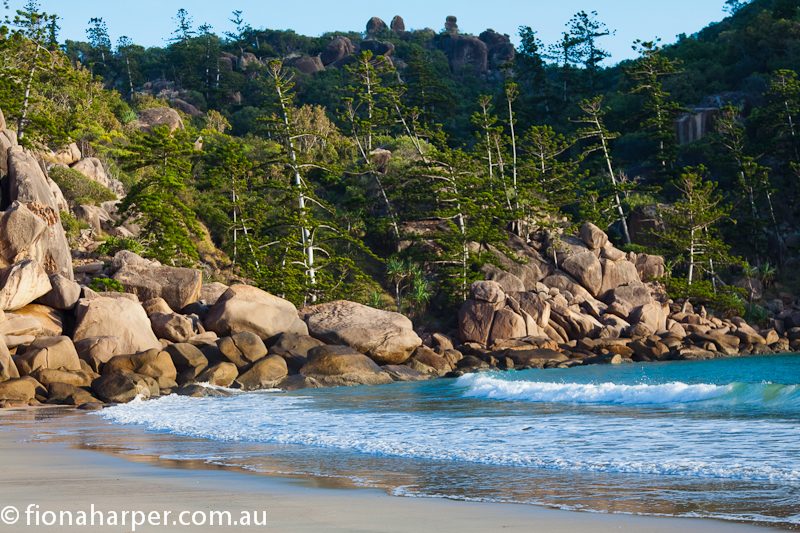 If reptiles don't get your heart pumping, perhaps a guided excursion with Adrenalin Jetski Tours is more your thing. Astride a powerful luxury jet ski, tours operate either across the northern bays or on an island circumnavigation. The tour combines slow cruising inshore to spot osprey nests atop boulders, dugongs and stingrays in the shallows before opening up the throttle, heading offshore into deep water. Pete Smith has been guiding visitors around Horseshoe Bay for 13-odd years and runs a tight operation firmly focused on safety and flat out good fun.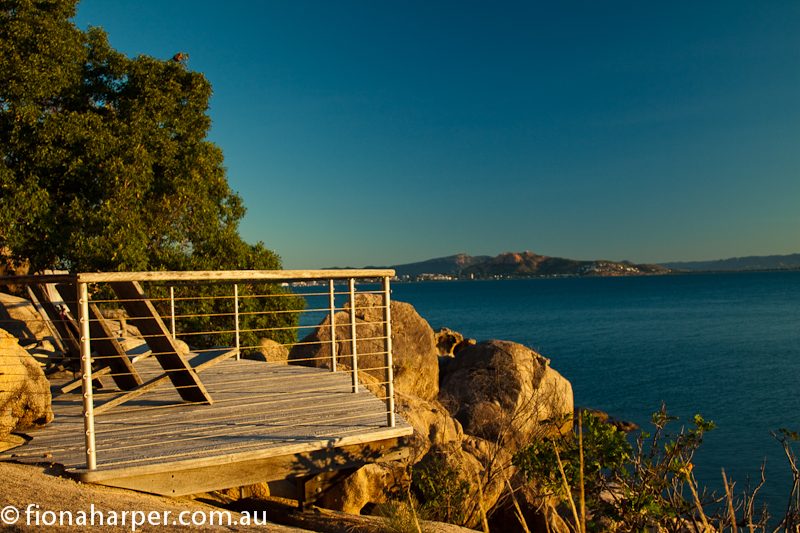 The grass beneath the coconut palms and coastal almonds of Horseshoe Bay (with free public BBQ's) is a popular gathering spot for sundowners. But once the sun disappears, multi award winning Stagedoor Theatre Restaurant is one of the island's most popular attractions. Starring Bernadette Smith and Phil Stephens (also the Executive Chef), Stage Door performs a revolving door of fun-filled song and dance shows throughout the year. Gifted performers hailing from the bright lights of Sydney who know how to engage a crowd, Bernadette plays 'straight man' to Phil's bawdy rambunctious parodies. Bold, brash and not for shrinking violets, Stage Door offers splendid entertainment far north Queensland style. The food's not bad either. Though it's relative: far from fine dining, it's what you might call good grub, but you wouldn't go there for the food.
A bit like Maggie itself I guess. A bit raw around the edges without the polish of a 'resort island', Maggie has charm in spades. Just don't go there expecting a fairytale happy ever after like I did.