Travel Boating Lifestyle has been documenting stories so long that we remember a time before iphones and social media existed. Remember those days??
Ssshhh, don't mention that to upstart Influencers armed with a snappy smartphone and a sassy Instagram feed. It makes us sound old, we know. We get it. But in this game, reputation, and a proven track record with a significant body of published work counts. It counts a lot.
Experience and journalistic ethics are at the heart of Travel Boating Lifestyle. That, and the ability to craft a yarn using tried and true storytelling techniques through words and images utilising the latest technology.
Work with Travel Boating Lifestyle
Developed and launched in 2009, Travel Boating Lifestyle is the creation of Fiona Harper travel writer, who also created the popular Marinas Guide (now retired). Fiona has been a professional travel writer for 16 years, with her articles and images published in print and digital travel and boating publications around the globe.
Fiona has authored two boating guide books published by New Holland Publishers. and is currently working on her third book. Much-published, well-travelled and highly acclaimed, Fiona has a Google #1 page ranking for best Australian travel writers. Fiona is a member of the Australian Society of Authors and Queensland Writers Centre. She was a member of the Australian Society of Travel Writers for 13 years, holding positions as Webmaster and Board member.
Meet Fiona Harper travel writer
Travel Boating Lifestyle is a much-loved creative outlet where Fiona Harper produces and publishes interesting stories from her travels. The stories worth sharing. The one's she's passionate about. Those that she loves to create, putting her heart and soul into finding the right balance of words and images. But more importantly, our cherished readers have told us these are the stories they come to Travel Boating Lifestyle for. God bless the two of you!
Fiona is a travel writer, travel photographer, content creator, social media manager, sailor, runner, outdoor adventurer, traveller and gadget geek (more about this obsession later). She is also a seasoned storyteller who loves life, captures entertaining and intriguing stories and 'shows' these stories through her words and images.
Fiona Harper is an independently successful travel writer, communications and social media manager and photographer whose words and images have been published in publications  around the globe. Fiona's combined skills in writing, social media, marketing and photography make her an exceptional story teller, whether working alone or in collaboration with travel media and marketing colleagues.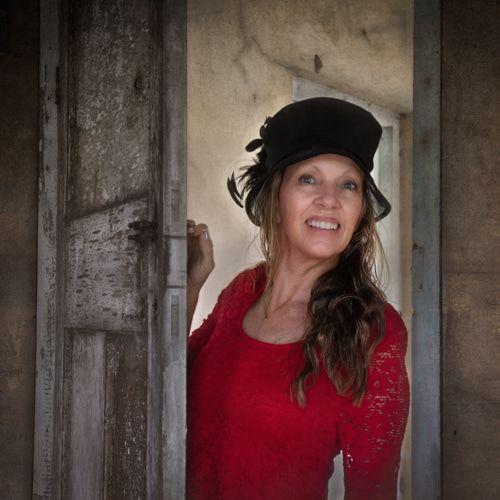 Fiona Harper is an Australian travel writer with thousands of credits to her name with her articles and images being published around the globe. 
An avid traveler and adventurer with a love for wild and remote places, Fiona's most at home when she's far from home. Stepping outside her comfort zone, she likes to get offshore and offroad to keep things interesting. Particularly if there's the tantalising prospect of a tasty story to chase. On assignment, she's run 13 marathons in Virginia USA, Paris, Auckland and Australia as well as countless half marathons as far afield as Laos, Thailand and Christmas Island. Fiona hiked to Everest Base Camp (never mind that she succumbed to altitude sickness and was medi-vacced off Mt Everest – she got the story) and once spent the best part of a year researching the world's best mojitos (seriously…), slurping her way through the best and worst mojitos from Tokyo to Toronto. Her liver is still reeling.
Fiona has bunkered down in ridiculously plush beds in luxe hotels slept in by royalty and rock stars (yep, she's peed and pooped in the same toilets as A list celebs – oh the glamour of this job!), camped under the stars on the Great Barrier Reef and slept on innumerable aircraft, trains, ships, buses and benches while on assignment.
She's perfected the art of sleeping standing up while waiting in a check-in queue. Her much-thumbed passport reads like War & Peace.
Hiking with polar bears in the Canadian Arctic is a definite career highlight. So too was cruising around Cape Horn twice in the same week after popping over to Argentina for lunch. As you do…
A lowlight was the time she missed the first flight of a complicated itinerary jigsaw which meant it took four days in transit, (she's not proud of the accompanying tears and tantrums) to get home from Nova Scotia to Australia. She travelled 15,500km across hemispheres for a second date, and contracted COVID-19 while on assignment in the USA.
A storyteller whose best work emerges from the tropical regions, Fiona Harper and Travel Boating Lifestyle rarely venture into near-freezing latitudes. Unless there is a great story to be told. Or polar bears. Fiona will travel anywhere to get up close and personal with polar bears. Actually, she'll go anywhere at all to see wildlife in the wild.
MiTribe Media & MiTribe.shop
Fiona takes on project work as a writer, copywriter, photographer and digital editor through her company MiTribe Media.
MiTribe Media specialises in curating words, images and digital content to 'show' your story. Specialising in the tourism, marine and real estate industries, Fiona's words and images are used in marketing collateral and through editorial usage around the globe.
Additionally, MiTribe.shop is an online store where Fiona's images have been printed onto unique products like leggings, boots and homewares.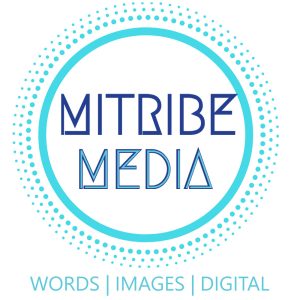 We work with fancy gadgets to create the best content
We've got some pretty extraordinary gadgets and gear for taking images above and below the water and from the air. We record soundtracks from the field wherever possible, capturing that church choir, the giggle of children, the tinkle of ukuleles. Technology allows us to travel off the beaten path, meet interesting people and listen to their stories. Fans of slow and intimate travel, we've the time and the patience to conduct interviews, shoot the story and publish from wherever our travels take us. Unless our GPS tracker has gone awry, it's unlikely you'll find the Travel Boating Lifestyle team tracking down stories in downtown New York or riding the Tube in London. We're inspired by wild landscapes and the people and wildlife that inhabit them.
So please, slip into something comfortable (or strap on something sharp and pointy, whatever floats your boat, we're all adults here, we're not going to judge), mix yourself a mojito, top it with a cocktail umbrella and enjoy some fun travel adventures through our eyes.
Oh, and don't be afraid to shout it from the rooftops if you love Travel Boating Lifestyle as much as we do. Each time you like or share an article from this site the travel fairy grants a business class upgrade to a random traveller. It could be you! Even if you miss out on the upgrade, you'll be rewarded with good karma for sharing the love. Promise.
Fiona Harper is available for hire
If on the other hand you are looking to collaborate with multi-talented Fiona Harper and Travel Boating Lifestyle, pop over to Work with Us page or Ask for our Media Kit.
We love working with travel, boating and lifestyle brands! 
Fiona x