Vulnerable as I am, hiking across the tundra on the shores of Canada's Hudson Bay, I feel like polar bear bait. Unlike polar bears though, which are built for the extreme climate found near the North Pole, I'm way out of my comfort zone. Nanook, as the Inuit people of Canada's Arctic call polar bear, is the largest living land-based carnivore in the world.  I'm deep into his country. Mesmerised yet terrified it's all I can do to stop myself giving the first one I spot a big, err, bear hug.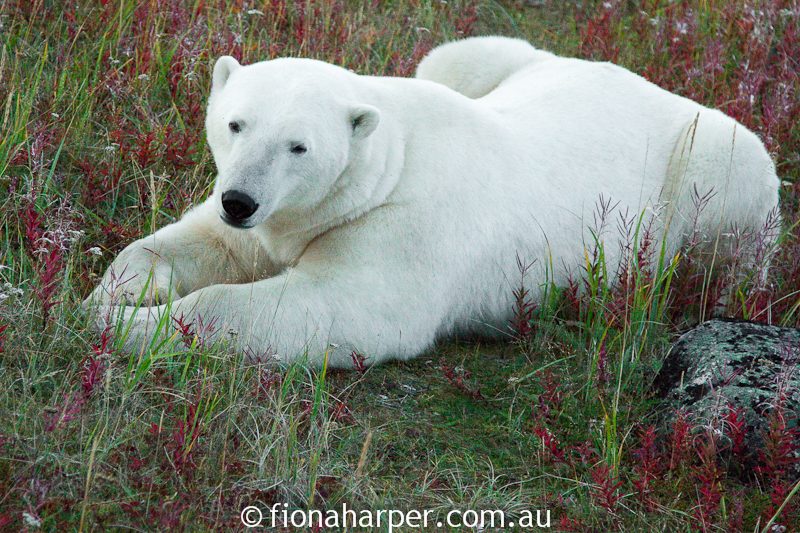 His medium pizza-sized paw prints are evident in the sand just beyond the shore where I'm standing. I'm anxious and feeling a little exposed in my black bathing suit, which I now realize makes me look suspiciously like lunch to Nanook:  a tasty, albeit deformed, ring seal. To my right stands an Inuit sentry, shiny silver rifle slung across his shoulders, binoculars dangling from his neck, eyes scanning the ice.  I recall the pamphlet I'd read earlier with its succinct advice when encountering a polar bear: "Do not run. Do not play dead". Which didn't seem to leave me too many options, beyond terror induced panic should an encounter arise.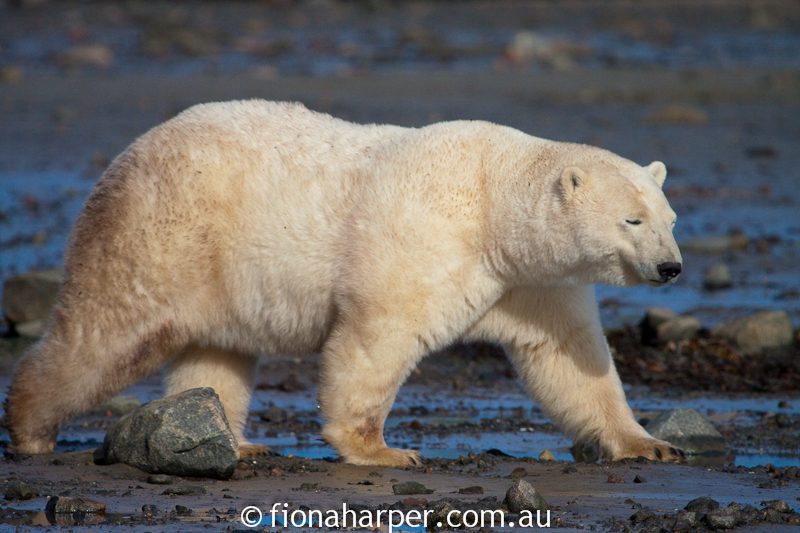 Just a few days into my Canadian journey that started with a cross country rail journey from Vancouver, I'd been mesmerized by a close encounter with a black bear, viewed from the safety of the train. About to tuck into pan seared pickerel (a local freshwater fish), I spotted my first wild bear. Astonishingly, I quickly realised that there were actually three bears. Two picked at a pile of discarded timber railway sleepers while the other stood tall on his rear legs observing our train. As we slid past, our eyes almost level, I estimated him to be the height of a small adult. His pelt the colour of the night appeared thick and glossy. We passed close enough to see the texture of his charcoal coloured nose.
Elated at the unexpected intimacy, tears sprung to my eyes. The excitement throughout the dining car was palpable. Even the crew who regularly work the route between Vancouver and Toronto appeared thrilled at such a close encounter. The exception was my two dining companions, who lived nearby, and were about to detrain, to use the onboard lingo. For them, bear sightings are rather ho-hum. Just like their partners in crime, deer and moose, bears are more of a pest than a novelty, destroying domestic gardens their main offense.
I'm told that these were black bears, which have a singular focus revolving entirely around sourcing food. Our encounter happened during late summer when they consume as much as possible in preparation for winter hibernation. In order to survive, they should double their body weight before bunkering down, ensuring they have enough fat stores to last the winter. Berries and nuts are favored, but when these are in short supply bears venture into urban areas. They particularly enjoy foraging in domestic vegetable and fruit gardens as my dining companions moaned about. But they'll also eat insects and animal carcasses, and no doubt will threaten humans foolish enough to wander into their path.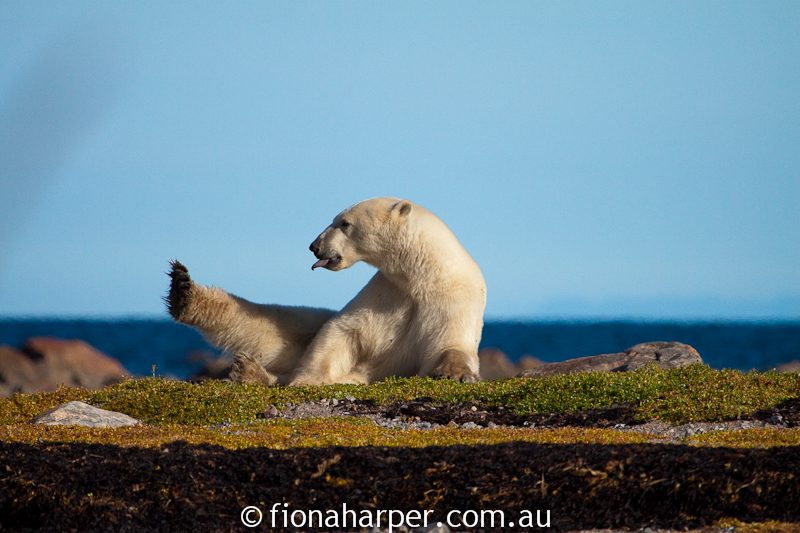 If kangaroos are on the must see list for visitors to Australia, polar bears are certainly the Canadian equivalent, despite their fierce reputation. Back shore-side amid the ice floes, the air temperature is a balmy 10 degrees Celsius, while the ocean in front of me is a not so balmy 3 degrees. Just above freezing point, polar bears are the least of my worries as I prepare for a polar swim 75 degrees north of the Equator.  Standing by in the emergency kit is a defibrillator which I'm hoping remains wrapped in its weatherproof packaging.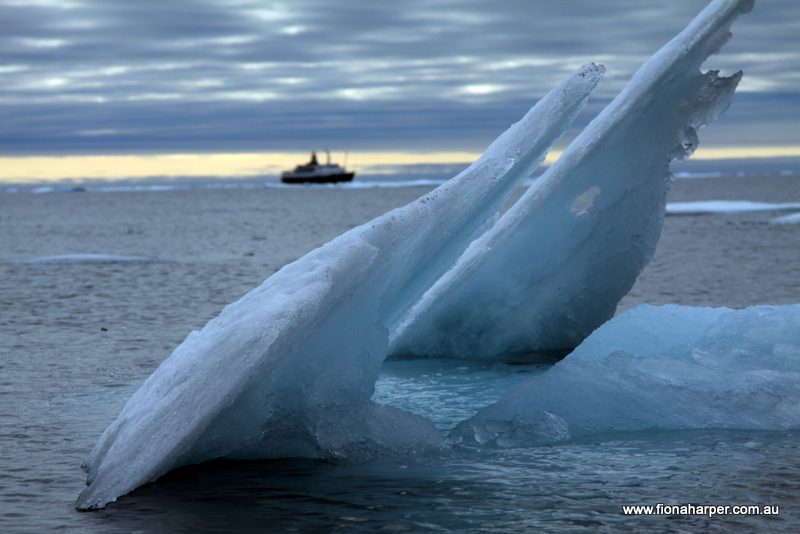 Along with seven other fellow passengers from our ship Lyubov Orlova, I take the plunge into the icy waters. Far less elegant than the seals we had watched earlier, I flounder ungainly in the shallows. As my body reacts to the cold and moves rapidly into survival mode, I immediately lose the sensation of touch in my extremities. Hobbling over the rocky shore, I can't tell whether the rocks are smooth or sharp as my feet turn numb. I'm desperate to return to shore and get out of the icy water.
With his fur coat concealing a body built to sustain extended icy forages far offshore, I gain a new level of respect for Nanook. Desperate as I am to see him, I'm kind of pleased he's hunting seals elsewhere today.
Fiona Harper travelled to Canada courtesy of the Canadian Tourism Commission and VIA Rail