The stories behind the photographs
Capturing photographs from my travels around the world, I love the serendipity of heading out for an adventure to see what I may discover.
On one road trip through North Carolina, I was exploring the high country around the foothills of the Appalachian mountains northwest of Raleigh with a friend. He had mentioned there was what looked like an old mill he'd seen many times and was keen to have a look at it. We stopped by and met Fred Stykes, who lives in one of the houses, next to others that have been long-abandoned. We chatted for a while and learned that Fred seems to be a kind of caretaker, maintaining the grass and keeping the place in order. He's turning 80-years old soon and has lived here all his life Fred proudly showed us his woodshed where he's been steadily stockpiling fuel for the cold winter ahead.
Meeting Fred was one of those rare moments as a traveller, storyteller and photographer that I treasure.  On this same road trip I discovered what I firmly believe is North Carolina's best chai latte which was an unexpected surprise.
On another adventure from Raleigh, we drove to the Atlantic Coast and Pamlico Sound, calling into coastal communities of Oriental and Beaufort as well as New Bern and Wilson. Poking around Oriental on a rented boat, Oriental's fishing boat harbour lured us to its character-filled vessels. However, with no fishermen to be seen, these working boats kept the stories of their crews concealed, leaving us to imagine what lay behind their intriguing names, their complex rigging and their hulking hulls.
The equipment I use
My main camera is a Canon 5DM4 with my go-to lens being a Canon EF 70-200mm f/2.8 ( I absolutely LOVE this lens!). I also travel with a Canon EF 16-35mm f/2.8 L which works for wide-angle, as it did in the shot of Fred in his woodshed.
Usually I travel with a Manfrotto tripod, though in this case I didn't have it with me.
For calibrating my screens once I start the editing process I recommend either of these products:
Calibrate ColourChecker (sells for approx AUD250)
Datacolour SpyderX Pro (retails for approx AUD260)

Travel tips & packing hacks
Packing light and compact is essential when your trip involves multiple types of travel. If you've got a couple of flights, maybe a bus, train or ferry trip involved too, moving around with luggage is one of those tiresome things about travel. I've found from much exeperiences, that it pays to travel with as little luggage as possible. Though I don't always follow my own advice, I too employ a few tactics to make travel easier.
Use compact or compression cubes within your luggage to keep things organised. The upside to using packing cubes is that your clothes don't end up in a crushed mess of crinkles and wrinkles.
For less than AUD30 these Compression Packing Cubes are an awesome bargain.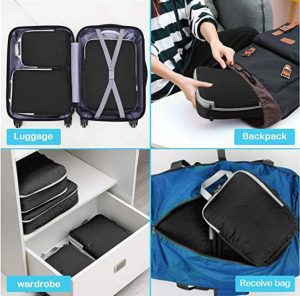 Use a lightweight bag that's tough enough to withstand the rigours of travel. Luggage gets a hard time as its tossed in and out of aircraft cargo bays, onto carousels, onto buses, trains and ferries. Not to mention the amount of time it gets dragged around behind us.
North Face make some of the most durable luggage. But what I really like about NOrth Face gear is that comes in a range of colours. It makes it easy to pick out my luggage from a luggage carousel. Not to mention the joy that bright colours bring! My red rolling North Face duffle bag is my go-to choice of luggage when I'm getting off the beaten track.