Review of the book Bewildered by Laura Waters:
I'm a big fan of gutsy women.
Amelia Earhart, Kay Cottee, Robyn Davidson, Jessica Watson – are all kick-arse, gutsy women I admire.
"If history shows one thing, it's that the world needs gutsy women," say Hilary and Chelsea Clinton about their upcoming book The Book of Gutsy Women.
It sure does.
When journalist Nellie Bly proposed beating Jules Verne's fictional round-world journey to her Editor, he thought it a great idea, but that he'd better send a man. After all he surmised, as an 1880's woman Bly would need a dozen trunks and a chaperone.
Pfffft!!
Bly completed her round-world journey in 72 days with just one dress, a change of underwear, some toiletries and no chaperone. Laura Waters and Nellie Bly have much in common – I think they would have got on well had a century not separated them.
Both gutsy women. Both not afraid of a challenge. Both prepared to back themselves despite an endless barrage around their perceived inadequacies.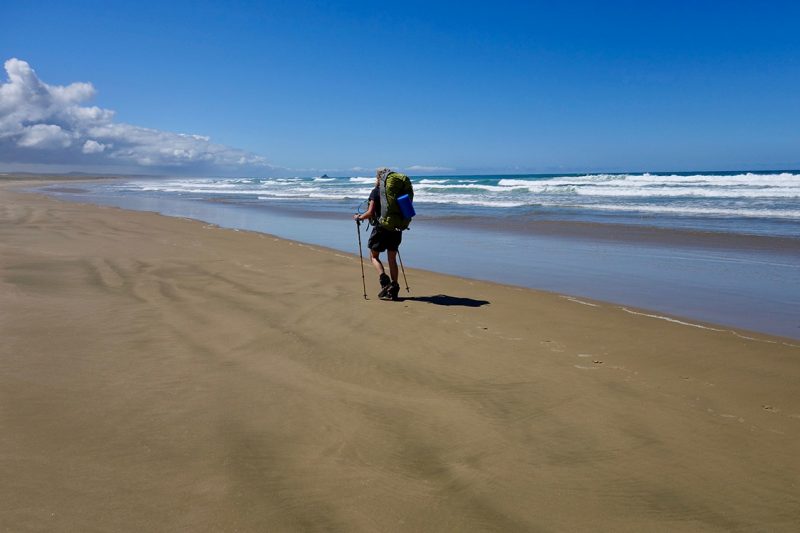 "I discovered how much bliss can be found living simply with one bag of belongings on your back," Waters said at the end of her epic six-month long hike that traversed the untamed New Zealand landscape from north to south.
Armed with little more than a compass, trail notes and as much food as she could carry , Waters set out to hike the entire length of New Zealand with a hiking partner and friend, not as a chaperone but as a bold trail companion. But when Belle withdrew from the 3,050km hike after just 18km, Waters was faced with the daunting challenge of completing the Te Araroa trail solo. It wasn't what she planned.
She had never camped solo. Five days hiking Tasmania's Overland Track was her longest hike to date. She estimated the Te Araroa trail would take six months.
Faced with tackling the trail solo, a whisper of confidence stealthy replaced self-doubt.
"Beneath the disappointment of Belle withdrawing, the seed of another emotion started to sprout. I stand at the frontier of an adventure with at least five months of unknown ahead of me…. Thousands of kilometres of space and wilderness that I've craved."
"It's the adventure I've been looking for."
The Te Araroa trail – the long pathway in Maori – winds and ripples its way over mountains and forests from Cape Reinga in the north of the North Island to Bluff at the southern-most tip of the South Island.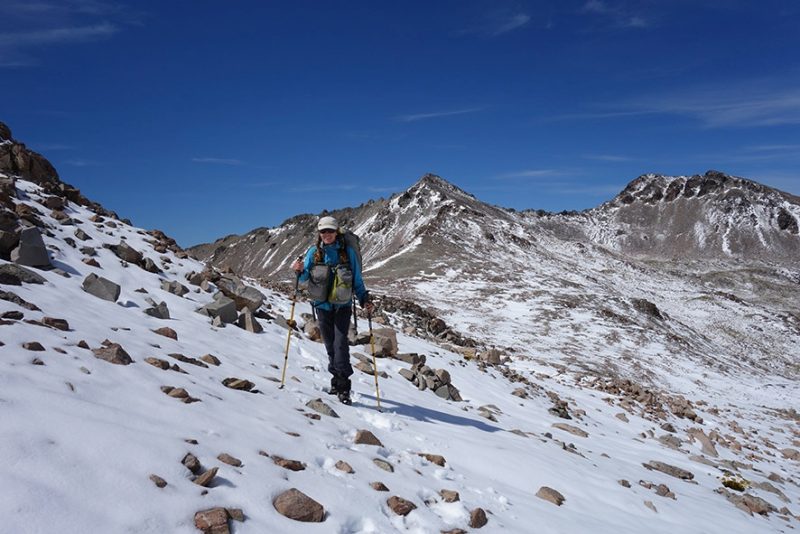 Adventure was the main driver for Waters, an Executive Assistant in the corporate world who felt she was capable of more. She wanted to find out what that that more was, even if it scared the hell out of her. She wanted a challenge to push her to the "outer limits of being tired, dirty and mildly lost, but hopefully not so radical as to inadvertently kill me. Te Araroa sounded perfect."
Outwardly confident, internally Waters was wracked with self-doubt about her skills and judgement. She was also fighting crippling anxiety and was reeling still after escaping the clutches of a toxic, emotionally abusive relationship.
There was no shortage of doubters when Waters announced her intention to walk the length of New Zealand.
"You guys can't walk that far. You've bitten off more than you can chew," from the partner of her friend Belle.
Her Mum was doubtful too, "Why not just do one island, or do it in sections. What about your knees?"
"You'll never make it," from a stranger in a hostel the night before departure.
Waters did make it.

She clung to the support she received from new-found trail buddies and from friends afar. One sent an email that resonated with anxiety-wrought Waters for its audacity.
"You're a fucking legend!" he wrote. "I am so envious. You are doing something that screams out, 'Laura Waters is not just a gorgeous babe but a fucking legend!"
She clutched at his enthusiasm like a rock climber clinging to a ripple in the rock, adopting his words as her mantra. "I can do this," she told herself in moments of lonely, isolated, doubting despair. "I'm a fucking legend!"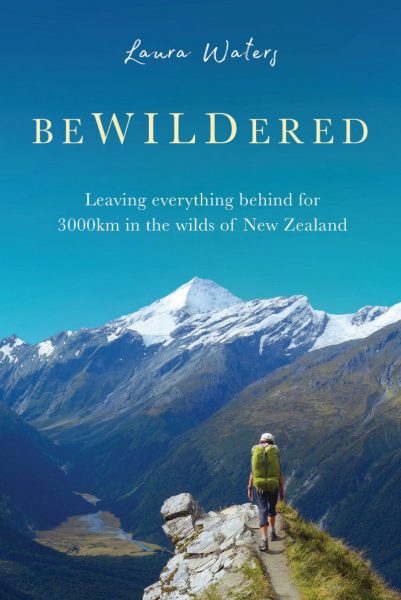 Far from the distractions of modern living, on the lonely mountain trails Waters found clarity, courage and, more importantly, the real Laura.
For six months, walking solo but nearly always in company with others walking the same route, she battled treacherous mountain ridges and glacial river crossings. Self-doubt her constant companion, while sucking crisp Aotearoa air into her soul she learned to nourish her emotional well-being and took control of her mental health.
Emerging from the trail invigorated and re-energised, it transformed her life.
"The mud we've slid on, the gorse we've bashed through, the steep, sweaty hills, freezing snowstorms, the rock scrambling and precipitous trails… the tears, blood, blisters and aching muscles or the thousand-plus hours of hiking that it took. God, what a journey."
"I've loved it."
Our Verdict on Bewildered
Clear your calendar, stoke the fire and settle back in your most comfortable armchair for pleasurable wilderness escapism as Waters takes you on a gutsy journey into New Zealand's, and her own, heart. Bewildered will resonate with anyone who longs for life beyond the daily grind of work and urban civilisation, who yearns to find out what lies beyond the horizon and what they are really capable of themselves. Bewildered is not just for hikers, it is for humans who relish life as it should be lived: deliciously raw and unplugged.
Laura Waters' book Bewildered is due for release on 27 August 2019, is published by Affirm Press and is available for purchase here.
About the Author
Laura Waters is a Melbourne-based freelance travel writer, speaker, author and nature nomad. After a decade on the corporate grind, she undertook this adventure, which ultimately changed her life. Laura hiked the length of New Zealand, a 3000-km journey. She left behind the nine-to-five and the comforts of modern life, instead seeking further adventures in the wild. She writes for worldwide publications about experiential travel and her adventures in the great outdoors. She also trained with former US Vice President Al Gore to become a Climate Presenter, and gives presentations to hundreds of people on climate change and inspires others to reconnect with nature. Follow Laura at Soul Trekkers.