Risking wrinkled skin as well as the wrath of the protocol Gods, Fiona Harper spends 24 hours in the thermal hot springs  and onsen of Tohoku region in Japan.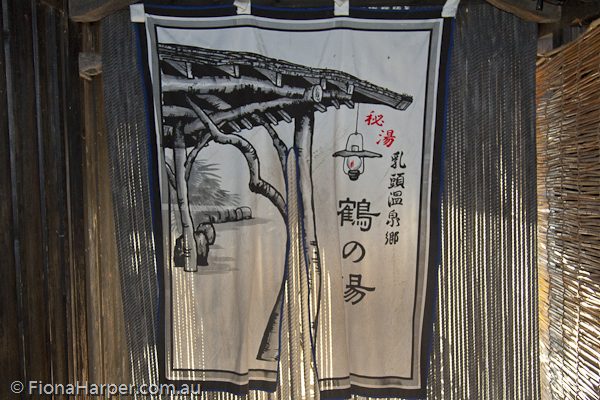 Crunching through virginal snow on an early morning hike, I had woken to one of those 'first snow' magical mountain mornings. Arriving at our ryokan (traditional inn) late at night, beyond the rice paper walls of our guest house the mountain landscape was shrouded in darkness. While I slept snuggled into my futon the unseen mountain view was transformed.
Soak in an onsen in the snow
Overnight a blanket of brilliant whiteness drifted down upon the trees, the forest floor, clumping on window ledges and the roof of our bus in the car park. Torn between my desire to adjourn to the onsen (thermal hot spring) for a soothing soak before breakfast, I can't resist the novel allure of freshly fallen snow. However, having cooled my heels on a brisk mountainside trek, a steaming therapeutic bath beckons.
I've lobbed into the mountain precinct of Nyuto Hot Springs a few hours north of Tokyo by shinkansen (bullet train). Lured by the opportunity to hike and ski mountain trails by day and soak in thermal hot springs morning and night, Akita Prefecture (on Honshu Island) doesn't disappoint. Indeed, you know you've left the regular tourist route behind when one of the highlights is dismissed but for a brief aside by the well-travelled folk at Lonely Planet. At the risk of letting out a well-guarded secret known to cunning Japanese travellers, Nyuto Hot Springs, is well, hot.
 Japan's Ring of Fire
Perched gingerly atop the Pacific Ring of Fire, Japan is a volcanic chain of islands bubbling, brewing and boiling beneath the surface. This accounts for the inordinate number of public baths or thermal springs. Numbers vary as to just how many onsen exist. According to well-soaked Mark Edward Harris, photographer and author of The Way of the Japanese Bath, a gorgeous pictorial publication, there are 20,000 thermal hot springs across the country. Such is the culture of bathing entrenched into Japanese society, the term furo-aholic, meaning a bath-aholic is given to one who ritually bathes.
Mark readily confesses to being an addict himself, sated by onsens that stay open 24hours a day, "When you immerse yourself in a hot spring, you immerse yourself in Japanese culture."
Onsen etiquette
After my first sulphuric soak at ancient Tsurunoyu Hot Springs I'm under the onsen spell. Milky coloured sulphuric springs lined with tumbled pebbles are open to the fresh mountain air. In winter all but the hot spring itself is cloaked in snow. Four baths feature different healing water properties, with guests soaking in either segregated or mixed-gender springs. With communal bathing, there is a strict but simple etiquette to follow. Soap is not taken into the bath; rather, bathers wash both before and after a soak. Teeny modesty towels are used to cover private bits when walking to and from the bath, particularly in mixed-gender onsen. These towels are then folded and placed on one's head while in the spring. It's also rather uncool to stare, though I can't help it when I literally bump into a naked chap sans towel moving between baths. It's even more uncool to take photos, but I risk the wrath of the protocol Gods by taking a few quick snaps anyway. Adopting a 'when in Rome' philosophy, I mentally justify my action by conceding that I'm as naked as those bathing.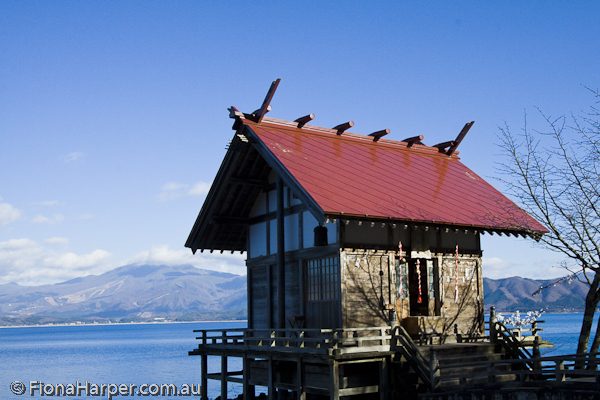 Tucked into the western side of Mt Nyutozan, just a whisper from the Tazawako ski fields, the Nyuto Hot Springs region is an outdoor purist's dream. At the base of the mountain the midnight blue waters of Lake Tazawa, presided over by the golden statue of Princess Tatsuko, are replenished by both hot springs and spring snow melt. At more than 400m deep, the lake features heavily in a South Korean reality TV show, inspiring fans to visit.
Other onsen worthy of a visit
Kuroyu Hot Springs, running a close second in the 'ancient onsen' stakes
Ganiba Hot Springs, which takes its name from the crabs that live in the nearby mountain stream. Yikes! Keep that modesty towel handy …
Taenoyu Hot Springs, for Japanese sophistication, popular with the ladies
Jan Jones, Product Manager with Japan Holidays and another confirmed furo-holic, has lost count of the number of times she's visited Japan, though she laughs that it's 'more than fifty'. Drawn to the onsen culture and still finding new pleasures since first visiting in 1989, she's enjoyed the hospitality of countless onsen.
"I love the different faces of Japan, from cherry blossoms in April to outdoor onsen surrounded by snow in January," she says from a Hachimantai thermal spring blanketed in a fresh snowfall.
When pressed to name her favourite, she chooses a near 500 year old establishment run by the 29th successive generational line of one family. Kamigoten ryokan straddles the banks of the Hidaka River in Wakayama Prefecture at Ryujin Hot Springs. Bathers have flocked to Ryujin onsen for hundreds of years, making it one of the most famous 'beautifying' hot springs in Japan. Also, for those inclined towards hysteria, it's said that the waters may provide relief. Presumably this ensures that this particular onsen attracts its fair share of those hailing from the lunatic fringe.
As for those purported healing properties of the onsen, I'm willing to take the chance that it's nothing more than steam and bubbles. Naked strangers all, we contemplatively soak in the sulphuric waters, each lost in our own reflective thoughts.
However, despite advice to soak no more than ten minutes at a time, I can't help myself, and stay well beyond my 'use by date'. Retreating reluctantly to my futon before dawn breaks the spell, I fall into the deep slumber of one totally relaxed, albeit somewhat wrinkled, traveller.
Fiona Harper was a guest of JPNTO
If You Go
Japan National Tourism Organisation
This article first appeared on Ninemsn Travel