When seasoned travellers talk about Bali, popular hotspots such as Seminyak, Canggu and Ubud are usually the first places mentioned. But Bali's hidden secrets are waiting to be 'discovered', with plenty of treasures beyond these admittedly wonderful spots. Bali's abundant attractions mean there are many beautiful places like Candidasa, Lovina and Sidemen where you'll find charming, traditional Bali.
Here's some enticing hidden secrets, off-the-beaten-path destinations to check out for your next Bali villa holiday.
Candidasa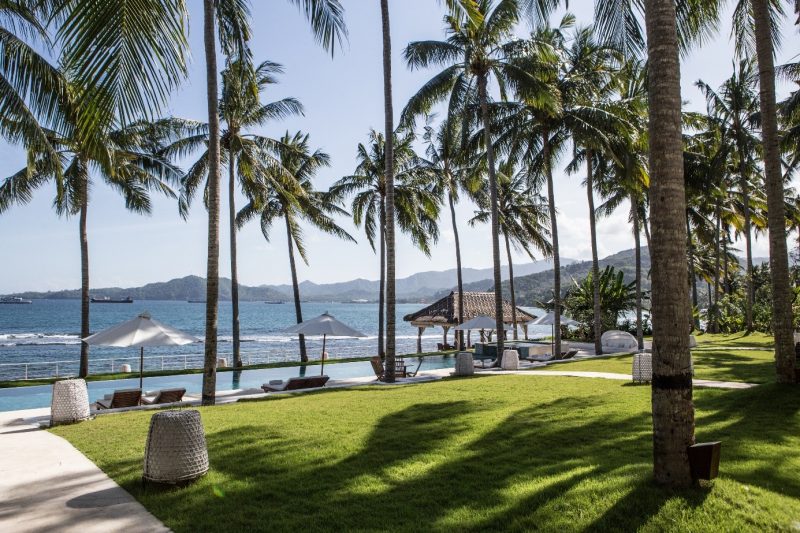 Photo Credit Villa Stella – Villa-Bali.com
A peaceful coastal town in the East of Bali, Candidasa is a charming fishing village. Pasir Putih Beach, which translates to 'white sand beach', is, not surprisingly, a popular spot with its azure ocean and sandy beach shaded by tropical coconut palms
Activities at Candidasa
Boat trip – A short boat ride away takes you to Gili Tepekong and Gili Biaha, which are surrounded by colourful coral gardens, perfect for snorkeling and diving!
Pura Besakih – Nicknamed 'the mother temple of Bali', Pura Besakih is the largest temple on the island. While staying in Candidasa, you can visit this amazing landmark on a day trip.
Where to eat at Candidasa
Warung Padang Kecag – this local eating place serves delicious Balinese food and is a must-try when you're in Candidasa. There's a little open-air dining area, surrounded by lush greenery. Their 'Bebek Betutu' and pizzas are delicious. Cooking classes are available too!
Sidemen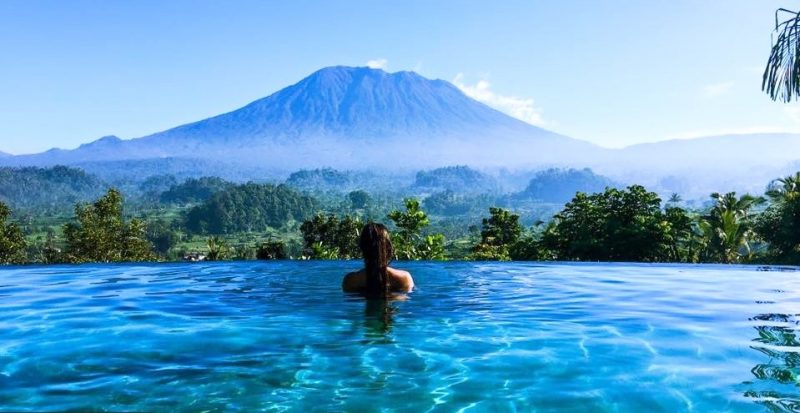 Photo Credit Villa Sidemen – Villa-Bali.com
Just one hour's drive from Ubud brings you to a stunning, laid-back town called Sidemen. The area is dotted with emerald green paddy fields, rolling hills and Bali's highest peak, Gunung Agung. Due to recent volcanic activity, hiking tours of  Mount Agung are suspended at the time of writing. Suffice to just sit back and enjoy the view of the dramatic peak . Sidemen  has attracted many travellers over the years, thanks to its stunning hiking trails.
Activities at Sidemen
Sawah Rice Field Walk – it's hard to avoid trekking through rice fields when you're surrounded by them. Local guides are available to take you through the rice fields and villages, giving you great insight into the daily life of the locals.
Pura Bukit Tegeh – A small temple with a breath-taking view. A round trip up to this temple takes about 3 hours, and the view is extremely rewarding.
Where to eat at Sidemen
Joglo D'uma – The food is simple and delicious. With an amazing view of the rice field and cooling weather, it's easy to spend the whole day here.
Lovina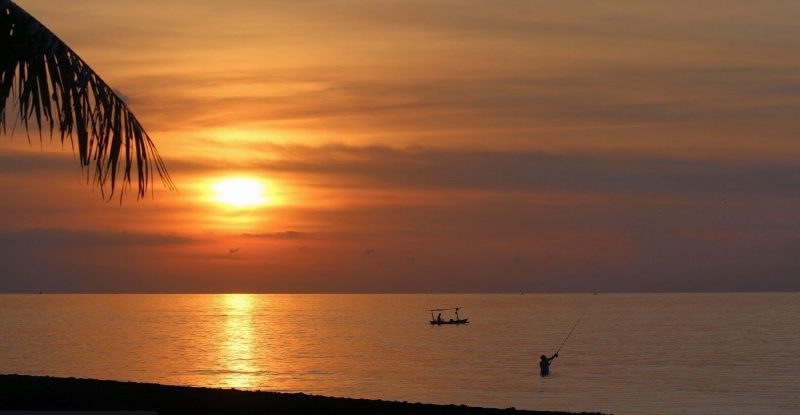 Photo Credit Villa Naora – Villa-Bali.com
Lovina is the most popular tourist destination in North Bali, though it still has many 'hidden secrets' untouched by travellers. Although this town is quieter and more secluded compared to the others, Lovina is popular for nature, dolphin and whale-watching, and majestic waterfalls. Lovina is quite different from southern Bali and is definitely a part of Bali that you should visit.
Activities at Lovina
Bedugul – You can escape from the tropical heat when you're here. It is surrounded by misty mountains, crater lakes and rice terraces.
Banjar hot springs – Many locals come here to soak in sacred, natural spring waters flowing out of dragon mouths. The sulphatic water is warm and beautiful, tropical jungle surrounds the area.
Where to eat at Lovina
Secret Garden Restaurant – This is a small yet charming restaurant, perfect for romantic dinners. There's a lovely garden setting, and the surrounding is peaceful and beautiful, you'll love it here.
Are you looking for family-friendly accommodation in Bali while you're checking out some of these hidden secrets? Bali-Villas have villas located across Bali! Check out more Bali holiday ideas
This is sponsored editorial.