Like any self-respecting holiday romance, mutual attraction was instantaneous. Impulsive. Indulgent. But ultimately and regrettably, it was inappropriate.
Forewarned of Santol's far-reaching reputation for being a lady's man, I was smitten the moment I spotted him across the hotel lobby. Swishing through the gilded revolving doors of Quebec City's famously elegant Fairmont Le Chateau Frontenac hotel, his presence dominated as he stood regal, discretely monitoring the domain he ruled with charm and grace.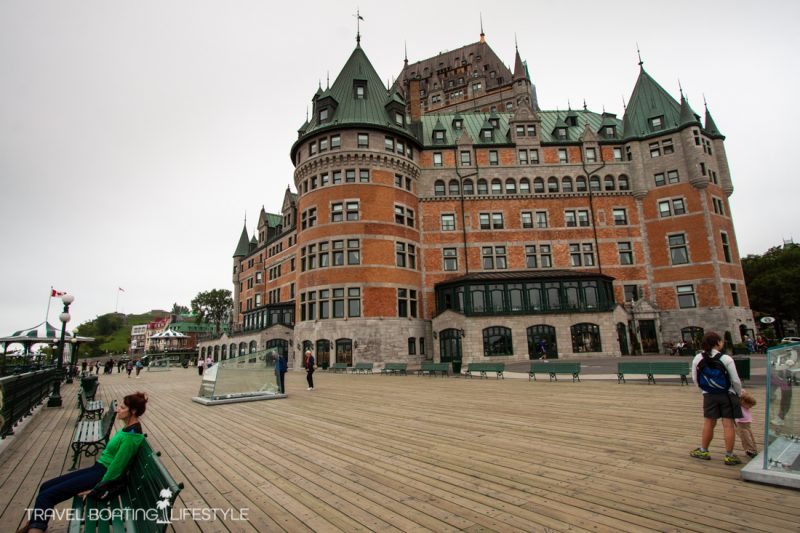 Swooning like a teenager on a first date, he had me with his nonchalant good looks. Lustrous black locks succumbed to soft ash at the ears, his dark eyebrows floated above a chiselled nose. Padding forward to greet elegantly attired guests emerging from limousines, as liveried bellhops discretely whisked away luggage, his chocolate doe eyes crinkled with warmth. My heart melted when I gazed into his chocolate coloured eyes.
Asking around, I discovered Santol was highly respected and had worked with the disabled before a career change instigated his arrival at Le Chateau. Not only was he drop dead gorgeous, his soul was pure, his heart was kind. Posing for a photograph with my friend Pip with her arm draped across his broad shoulders, he appeared charmed by our Aussie accents.
Initial conversations were flawed and fleeting, snatched between his work commitments, frustrated by foreign tongues. Sign language was the only communication that made any sense. He would come. And sit. I would fall to the floor, enraptured. Worlds apart yet with eyes only for each other our bond blossomed. At least it did for me.
It was never going to work. He lived in French speaking Quebec, I lived in Australia. He was accustomed to snow-caked frigid winters. I was a girl from the tropics. A bone of contention, he was married to his job. His guests would always come first, the ladies in particular competing for his attention. Just as I had. Our love was destined to be thwarted. Yet the attraction was undeniable.
Inevitably my return to Australia was imminent. Departing the historic castle fit for a princess, whose carpets had softened the footfalls of royalty, rascals and rock stars, my feet trod heavily. Stepping over the shattered shards of my broken heart, I wore melancholy like a cloak draped across snow-chilled shoulders.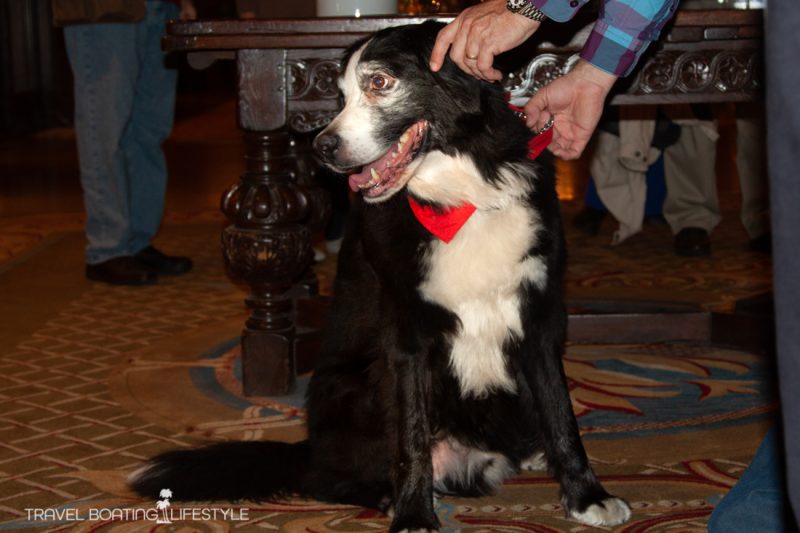 As I departed Santol was at his station by the concierge desk.  I paused, my fingers lightly brushing the hair from his eyes. Fighting back tears I wrapped my arms around him, savouring his just-bathed citrus smell. Our noses brushed, his tongue extended, slathering my cheek with a parting kiss. His tail thumping the carpet, he extended his forepaw into my hand, formalising our final separation. With one final longing glance over my shoulder I squared my shoulders, dried my tears and walked through the gilded doors and out of his life forever.
I'm not ashamed to admit I later stalked Santol on Facebook. He's yet to accept my friend request.