The world's top glamping sites have been hand-picked and awarded for their excellence by Glamping Hub, the expert guide for outdoor experiences and nature-based accommodations. Glamping Hub's Greatest 2016 awards have been released with the top glamping sites from the USA, Canada, Australia, and selected European countries grace this year's list.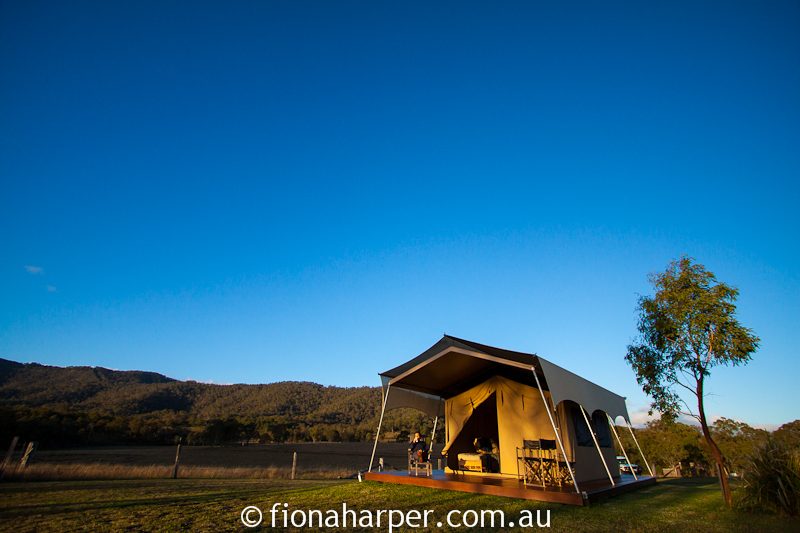 "As we've come to establish ourselves as an authority in the luxury camping world, creating an award to go out to some of our top hosts made sense," said Ruben Martinez, co-founder of Glamping Hub.
This is the first year Glamping Hub has decided to give out the award, though they plan to make it a yearly event. Each site was chosen based on various criteria—popularity with guests, structure uniqueness, and its access to the outdoors.
"We feel lucky to have so many great places listed on our website and really honored to be able to give
our best sites and site owners this distinction," Martinez said.
Glamping is one of travel's hottest trends over recent years. Derived from the concept of glamorous camping, it is all about getting in touch with nature without losing touch with comforts and conveniences. Tented safari tents with ensuites, outdoor bathtubs, high thread count linen and gourmet dining are all essential parts of the glam camping experience.
South Africa does the glam camping thing particularly well. Bush Safari camps such as Tanda Tula Camp, Kings Camp or Lions Valley Lodge are worth checking out for superb wildlife viewing opportunities but equally special are their camp facilities. Camping was never this luxurious!
Glamping has a new cousin in Gliking, as in glamorous hiking and biking. Designed for active travellers who want to hike or bike in the great outdoors and enjoy some luxury at the end of the day. Opportunities like the Maria Island Walk  the Scenic Rim Trail (part of Great Walks of Australia) and NZ's Great Taste Trail are smashing this concept.