Venturing off the highway has always been an exciting holiday idea. Having the opportunity to see Australia from the water on a houseboat is a chance to experience a whole new perspective. Hidden tributaries, wildlife and beautiful scenery make for a relaxing holiday. If you are dreaming of a houseboat holiday in Australia, here are some suggestions to get you started.
First Things First: Will You Buy or Hire Your Houseboat?
A houseboat is a splendid way to holiday. Whether you own or rent, a houseboat offers the freedom to customise your getaway. Renting gives you all the features without the long-term financial commitment. If you are planning to buy a houseboat, be sure to factor costs for mooring or storage into your budget. If you aren't planning to live onboard full time, storage is the best option. Consider somewhere like Fort Knox with boat storage locations including the Brisbane suburb of Narangba.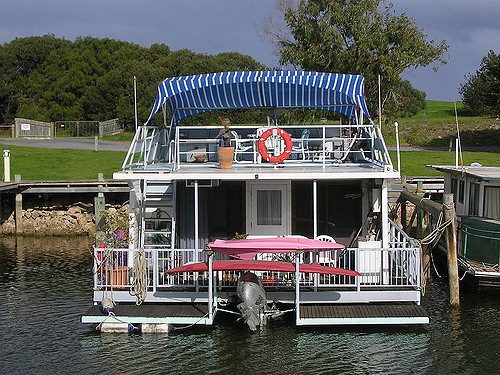 Photo Michael Coghlan Flikr
1. Houseboat Holiday Destination: Noosa
Moor on the river at Noosa or explore the waterways and canals. The Maroochy River offers plenty of variety, winding past the hinterland through farming areas and the pristine waterways close to Noosa. Dock and explore Noosa Parade and wander through to Hastings Street. Enjoy a meal or do a spot of shopping.  For a convenient downtown stopover book a marina berth at Noosa Marina.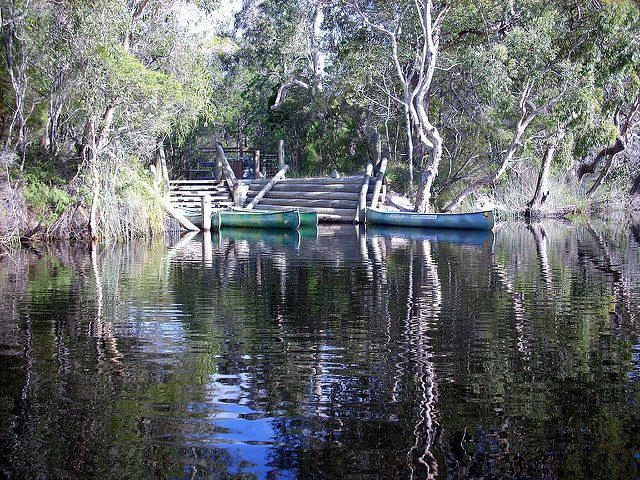 Photo anrooouk Flikr
2. Houseboat Holiday Destination: The Murray River
Boating the Murray River gives you the chance to explore three different states (if time permits, of course). As the longest river in Australia, allow plenty of time for stops along the way. Throw in a line and catch some fish or stop off at one of the pubs or wineries with houseboat docks. Choose a region and set off to explore all it has to offer, from natural scenery and food to local history. You are spoiled for choice, particularly through the Mallee and the Riverlands region, both renowned for their fruit and food. Along the way, expect to pass plenty of like-minded boaties, water skiers and even the odd paddle steamer.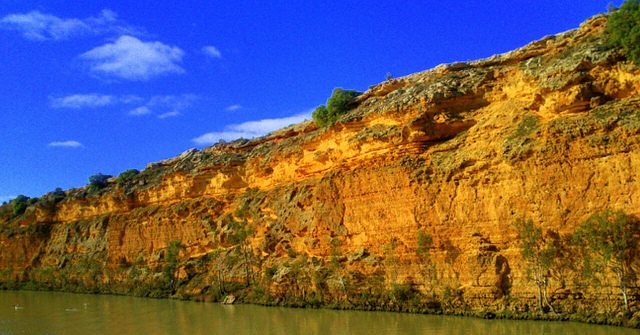 Photo Alison Cornford Flikr
3. Houseboat Holiday Destination: The Hawkesbury River
With only a one hour drive separating Sydney city from the river, you will be pleasantly surprised to find the Hawkesbury peaceful and quiet. The simple pleasures of being able to take a quick dip or cast a line over the side are at your doorstep. Along the waterway, there are plenty of opportunities to moor the houseboat and jump aboard your dinghy to explore popular spots. Stunning rock overhangs offer a beautiful backdrop. If you are lucky enough to snag a spot at Cottage Point, you can venture into the café for a hot meal and coffee. You can even hire a kayak here. Tributaries such as Berowra Creek and Cowan Creek offer calm waters, perfect for first-timers or families.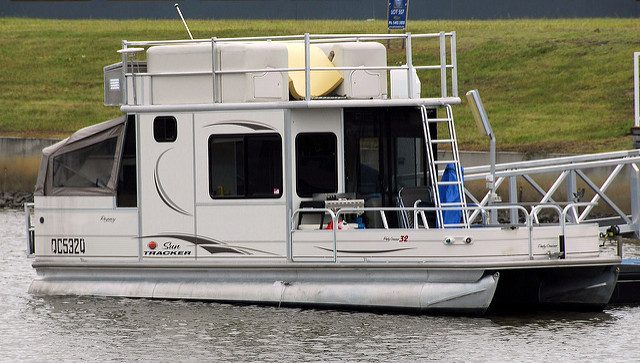 Photo thinboyfatter Flikr
Enjoy a flexible holiday aboard your own houseboat and explore some of the fantastic river regions Australia has to offer. The Gold Coast Broadwater is one of the best. There are sheltered  inland waterways all the way from the Gold Coast to Brisbane! You won't regret the chance to see some of the hidden beauty in local waterways.
NOTE: This is sponsored editorial