It's years since I visited Singapore. Not that I had been deliberately avoiding the Garden City. No, I hadn't been back for eons simply because it just didn't seem an exciting destination that I wanted to rush back to. But things have changed. Singapore is quietly reinventing itself with a plethora of new and exciting things happening.
For a start, the first WTA Tennis Singapore tournament is coming to town later this year. Gardens by the Bay is a gorgeous new arboreal delight showcasing plants from across the globe. Even if you're not a 'flower child', you'll surely find something here to blow your mind. Whether it's the indoor waterfall showering droplets of water on rare tropical plants or the ever-changing seasonal flower show, gardens have rarely been so much fun.
The number 13 cops a raw deal in western culture where's it's considered unlucky. In Chinese Singapore however it is revered, promising rejuvenation and rebirth. Here are my 13 top reasons to visit Singapore.
1. Gardens by the Bay
One of Singapore's most recent attractions, Gardens by the Bay draws on Singapore's garden city reputation. Occupying prime CBD waterfront position, the main attractions are two enormous glass conservatories along with the Supertree Grove. Driven by environmental sustainability, the entire park utilises cutting edge technology to power sustainable energy and water cycles.
Inside the cool dry climate of the spectacular Flower Dome are plant displays from the Mediterranean, Australia and Africa along with a colourful seasonal Flower Field. The Cloud Forest dome replicates high altitude tropical plant life and is dominated by a cantilevered skywalk skirting a cascading waterfall.
Linger for the nightly sound and light show or wander the walkways through 100 hectares of gardens.
2. Singapore Island Escapades
There are actually 63 islands that make up the island archipelago of Singapore, many of them relatively undeveloped. Pulau Ubin is one of them, a boomerang shaped island north of Changi, home to around 100 residents. Leaving the skyscrapers behind that dominate the horizon, it takes about ten minutes by boat to get to Palau Ubin.
The island is home to Singapore's last remaining kampong (traditional village). Hire a bike from one of the vendors near the jetty (or hire a mini van). There's very little traffic, roads are paved plus there's a myriad of trails suitable for cyclists or hikers. Wander through the Check Jawa wetlands, along a mangrove lined boardwalk that extends out over tidal flats or climb the observation tower that rises above the forest canopy.
3. S.E.A. Aquarium in Singapore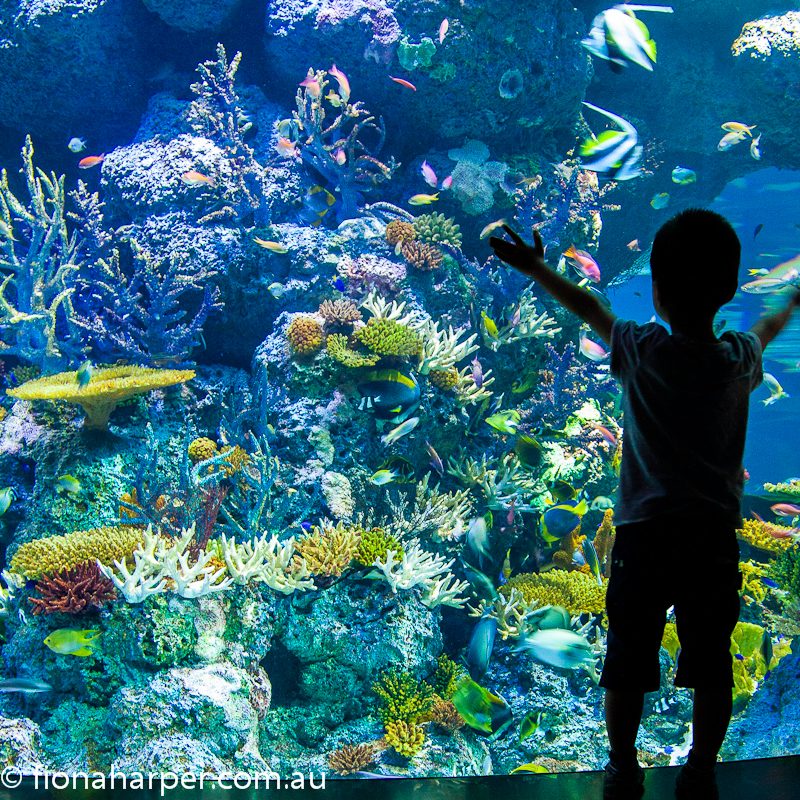 Claiming the title for world's largest aquarium (does anybody really care about such things?), SEA Aquarium is nevertheless a spectacular marine feast for the senses. Plan to spend a few hours beneath the sea poking, prodding and peering into coral-caked crevices. Majestic manta rays glide effortlessly overhead, dugongs hang motionless, jellyfish propel themselves rhythmically while moray eels slither between rocks. Big kids and little kids will find themselves mesmerised.
Couples looking for marine-themed romance can check into one of eleven Ocean Suites, (discretely positioned away from visitors) where one bedroom wall is actually part of the aquarium.
4. High Tea in Singapore
Take High Tea in high style with the finest luxury tea brand in the world, Singapore's own TWG Tea. Celebrating the year that Singapore became a trading post for spices and teas, TWGTea offers the largest selection of exceptional teas sourced from every tea producing country in the world. Exclusive blends are created inhouse with over 800 different estate harvests and exclusive tea blends.
Book a table at TWG Tea Garden at Marina Bay Sands and settle into a plushly furnished circular salon bathed in light beneath the glass dome. Linger over tantalising subtleties such as chocolate earl grey, white gold or double happiness tea accompanied by tea infused macaroons.
5. Laneways of old Singapore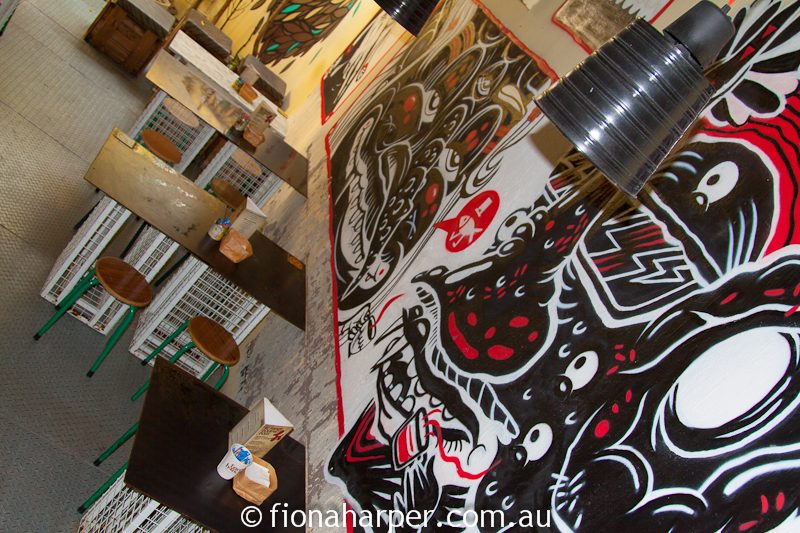 Tucked away in the Arab quarter amidst the former locale of Malay royalty, laneways lined with traditional shop-houses wind between the old Royal Palace, the Sultan Mosque and the Tombs of the Malayan Princes. Kampong Glam is an eclectic mix of designer boutiques, textile traders, traditional herbalists, specialty bakeries, hole in the wall bars, and vendors selling coconut milk straight from the shell.
Lace up your walking shoes and allow all senses to take in the heady sights, sounds and aromas of Haji Lane and surrounds: you're bound to find something unique to take home. If the heat saps your energy pull up a stool and order a fresh coconut and savour the sweet cool juice fresh from the shell. It 's possibly the best AUD2.00 you'll spend in Singapore.
6. River Safari in Singapore
Asia's only river-themed wildlife park, River Safari is the latest addition to Singapore Zoo and Night Safari. Over 5,000 animals representing species from the planet's significant rivers: Amazon, Ganges, Nile, Congo and the mighty Murray. Most visitors come to view the two star attractions Kai Kai and his girlfriend Jia Jia, Giant Panda's from China, one of the world's most threatened species.
If you can drag yourself away from these doe-eyed creatures, book a berth on the Amazon Riverquest boat, keeping an eye out for jaguars, two toed sloths, iguanas and anteaters amongst others.
7. Hawker Food
Boon Tat Street is a bustling thoroughfare by day congested with taxi's and buses, footpaths throng with office workers. Come 7pm however and an aroma of charcoal embers hovers above Laupasat (meaning old market) as the street throbs with diners devouring satays served on disposable plates. This is casual dining at its simplest where discarded prawn heads, satay sticks and paper tissues are simply discarded on the table top and scraped into a bucket when you're finished. It's far from sophisticated but the satays are delicious and the atmosphere convivial. If you ask nicely you'll also be able to find a vendor selling beer.
Chomp Chomp is a cheap food hangout that lures locals for grilled stingray, prawn noodles and char grilled chicken wings. Upstairs at Tiong Bahru Markets is good for local food such as lor mee (noodles with fried fish & meatballs) for a few dollars.
8. Stay in Singapore
Commissioned by the British Far East Command as an administration base in the 1920's, the Hotel Fort Canning has an intriguing history. Since Japanese occupation during WW2 the building has been used for military administration, as a college and a country club before opening as a hotel in 2011.
Enjoying an elevated position adjacent to historic Fort Canning Park, the hotel is exceptionally located for exploring the city while providing a deluxe tranquil haven oozing colonial charm. Rooms are fitted out with modern touches like electronic blinds and light switches that are surprisingly intuitive. Bathrooms (with bathtub and glass enclosed shower) are bathed in natural light thanks to 4m high ceilings. Guests mingle in convivial surrounds on wicker sofas in the lobby or on the deck each evening for complimentary wine and canapes. A superbly equipped gym, lap pool and lagoon pool provide other diversions.
9. Lunching in Singapore
Singapore does lunch exceptionally well. The former barracks on Dempsey Hill have been converted into a casual conglomerate of cafes, restaurants and cute shops. Tables and chairs are dotted on verandahs capturing cooling breezes. PS Café is of the best for both exceptional food and either indoor or outdoor dining on a timber deck surrounded by garden. Try the wagyu beef burger – it is seriously good!
10. Singapore Sling at RafflesHotel
Downing a Singapore Sling in the bar where the sweet cocktail was invented is so popular that it's almost impossible to secure a table in the plantation style Long Bar at Raffles Hotel. Snappy service by waistcoated bar staff means that despite serving up over 800 iconic drinks daily, travellers don't have to wait too long. At SGD32 a pop (approx. AUD29) it's not a cheap thrill, but it is one of those 'when in Rome' activities that travellers should experience if only for bragging rights.
11. Rooftop Bars of Singapore
Avoid the tourist cliché altogether and head to one of the terrific bars that have sprung up on CBD rooftops, many offering outstanding views of some of Singapore's striking city skyline.
Lantern is a groovy open sided bar atop Singapore's only overwater hotel, the Fullerton Bay Hotel. Enjoy views across the water of Marina Bay Sands poolside or dress to dazzle for bubbles & Heels ladies night with complimentary Beluga long drinks Wednesday nights until the end of March.
Orgo is a popup bar without walls specialising in 'organic chemistry', which basically means fresh fruit is a specialty. Just between you and me, Singapore Slings are much better here than at Long Bar. Ssshhh.
12. Peranakan Museum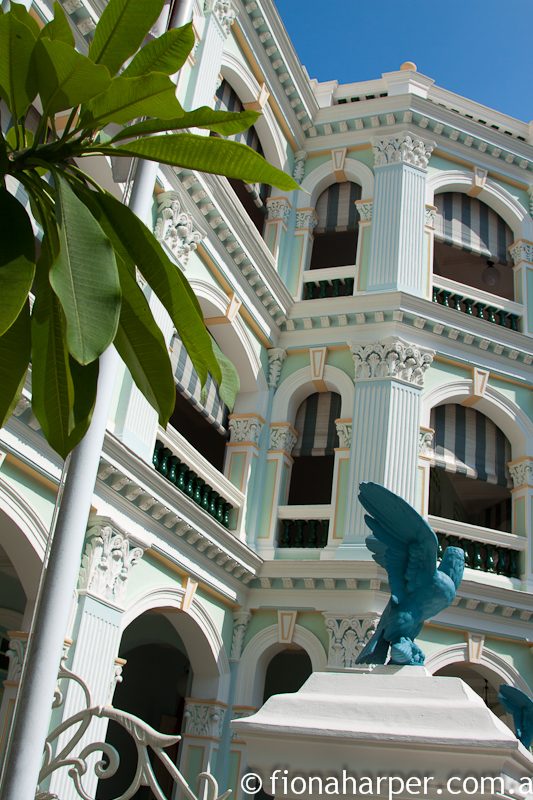 Housed in a beautifully restored building that was formerly the Tao Nan Chinese School, the Peranakan Museum charts the historical blend of Chinese and Malay cultures. Over three floors, galleries, artefacts and exhibits showcase proud traditions, heritage and visual arts of Peranankans which underpins much of today's modern fast-paced Singapore.
13. Truffle Fries – a delicious Singapore specialty!
Fried potatoes are so yesterday with truffle fries becoming the gourmand's version of the humble potato chip. They are so addictive! Fine cut fries are tossed in white truffle oil, imparting an earthy smoky flavour, dusted with truffle salt and garnished with freshly grated Parmesan cheese. Sounds simple enough but I challenge you to not become addicted to these delectable delights.
Try them at Tanjong Beach Club by the pool overlooking the beach, or accompanying an Imperial Berry Mojito at Lantern Bar.
More information
Visit Your Singapore for more information on exploring Singapore
Fiona Harper was a guest of Singapore Tourism Board