Encouraging a relationship to blossom when one party is a parasitic irritant doesn't sound like the ideal start to longterm bliss does it?
But it can be. Just ask a Tahitian black pearl!
Take one perfectly happy black-lipped oyster, annoy the heck out of it by inserting a foreign object into its heart, add a dash of mantle to spice things up and, oddly enough, you've a match made in heaven. Soak in a ridiculously coloured turquoise lagoon rimmed with palms beneath a cobalt blue sky and romance flourishes. Progeny produced from such an unlikely courtship are highly prized across the globe both for their beauty and status. Tahitian black pearls, despite their name, are rarely black, their luxuriant lustre ranging in shades from ebony through to charcoal, often tinged with emerald or aubergine hues.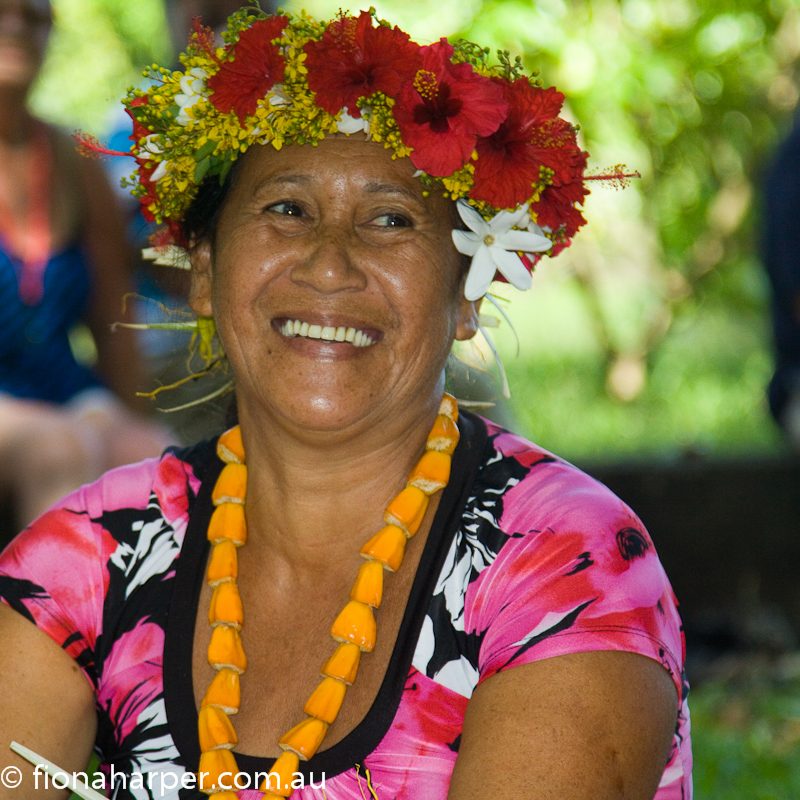 The world's second largest atoll proves to be the perfect locale for saucy seduction of the gemstone variety. Though it's also a pretty sexy locale if you've a more conventional romance on your mind.
Rangiora in the Tuamotos archipelago of French Polynesia barely rises above sea level. Were it not for the ubiquitous coconut palms that pepper the horizon, it's possible to sail on by without even being aware of its existence. Our Captain is onto it though, navigating through the narrow entrance to drop anchor inside the vast reef-strewn lagoon near the village of Avatoru. Once a volcanic crater long since sunk into the Pacific Ocean leaving a necklace of teeny atolls clinging to caldera remains, Rangiroa is defined by her water rather than her landmass. Sultry and salt laden beneath an Equatorial sun, lagoon life meanders along at a pretty laid-back pace.
Cruising on passenger-carrying freighter Aranui 3
Though there is an airstrip with connections to Tahiti to the south, I've taken a more leisurely route, arriving onboard the passenger-carrying cargo ship Aranui 3. With accommodation for around 100 passengers, Aranui 3's main purpose is to pick up and drop off cargo and supplies to the remote Marquesas Islands further north. An essential link for residents and business operators in far-flung islands, every three weeks she departs on a 14 day voyage from Tahiti. Our layover at Rangiroa is the penultimate stop before returning reluctantly to the bright lights of Papeete. Scooting ashore in the ships tender, we make the most of this dreamy atoll that looks to be straight out of a Paul Gauguin painting. The opportunity to purchase Tahitian black pearls direct from the farm is one of the attractions, though for me, I'm keen to stretch my legs and comb the windward beach for flotsam and jetsam washed ashore from who knows where.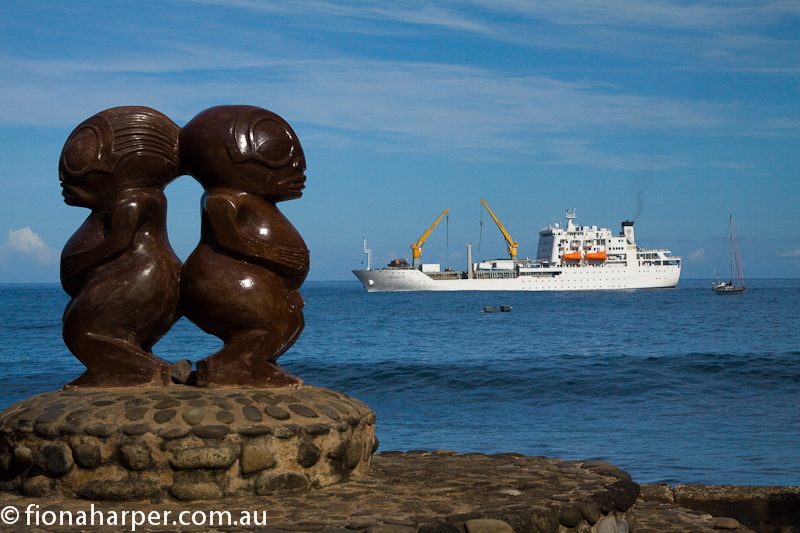 Avatoru seems to dance to its own balmy tune of breakers crashing on the fringing outer reef, the trade winds creating a swishing of palm fronds as they brush each other. Gorgeous dark-tressed women in colourful frocks get around on bicycles or scooters while school children kick a soccer ball around a parched field of finely smashed coral. The air is permeated with a mix of salt and sweet smelling tiare flowers, a type of aromatic gardenia so prolific it's become the national symbol of Tahiti. Cruising yachts bobbing in the emerald lagoon and a handful of thatched-roofed overwater bungalows for tourists are the only apparent evidence that the outside world exists.
Pearls and tourism are the only real industries that sustain the 2000 or so Rangiroans, so the welcome mat is dusted off and spruced up each time Aranui 3 visits. But Tahitians are renowned for the warmth of their hospitality, exemplified by the saying: Come, be welcome. Come to my house. Come share my meal. Who can forget the mutinous crew of the Bounty who went to such extreme lengths to return to Tahitian waters? Having tasted Tahiti's enticing charms first hand, I can hardly blame them. I too have been seduced by Tahiti and can't wait to return.
More information
Fiona Harper travel writer was a guest of Aranui 3 and Tahiti Tourisme