Are you wanting to know where to see polar bears in Canada? We've listed everything you need to know below.
Polar bears get their own global day (27 February)  to help raise awareness of the challenges they face in a ever-changing world. We've highlighted some of the best polar bear photos from hiking with polar bears from Seal River Lodge in Manitoba, Canada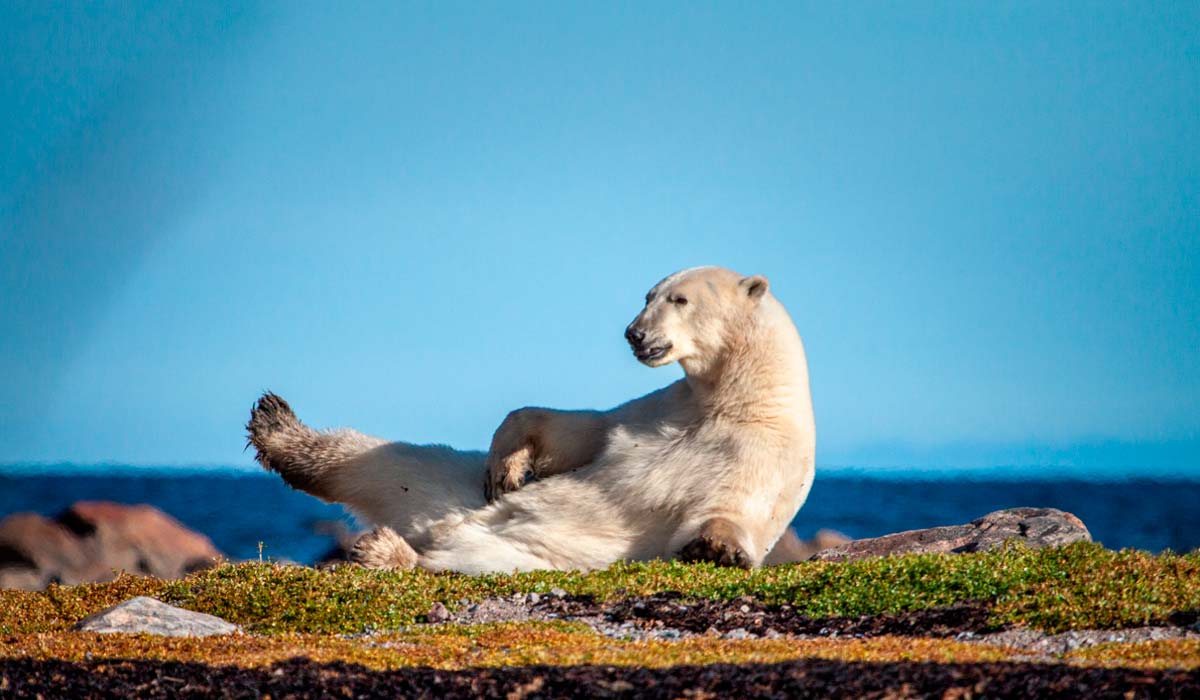 As Manitoba, Canada emerges from winter, polar bear mums with new cubs start to emerge from the snow dens they've bunkered down in.
As snow and ice start to melt in Arctic regions, 27  February is celebrated as  International Polar Bear Day. This special day celebrates these magnificent apex predators, and  is aimed at raising awareness and understanding of the challenges faced by polar bears in a changing world, where their habitat is threatened as the planet warms. 
If you are lucky enough to see polar bears in the wild, on their own turf, grab the opportunity with both hands and don't let it slip. It is, quite simply, extraordinary, and will create memories to last a lifetime. Watching polar bears going about their business in the wild is an incredible experience that is both beautiful and thrilling. There is nothing quite like staring into the eyes of an Arctic apex predator, safely accompanied by a knowledgeable guide, knowing that they are weighing up your potential as their next feed. 
With more than 60% of the world's polar bears found in Canada, the remote town of Churchill offers one of the best opportunities to  see polar bears in the wild.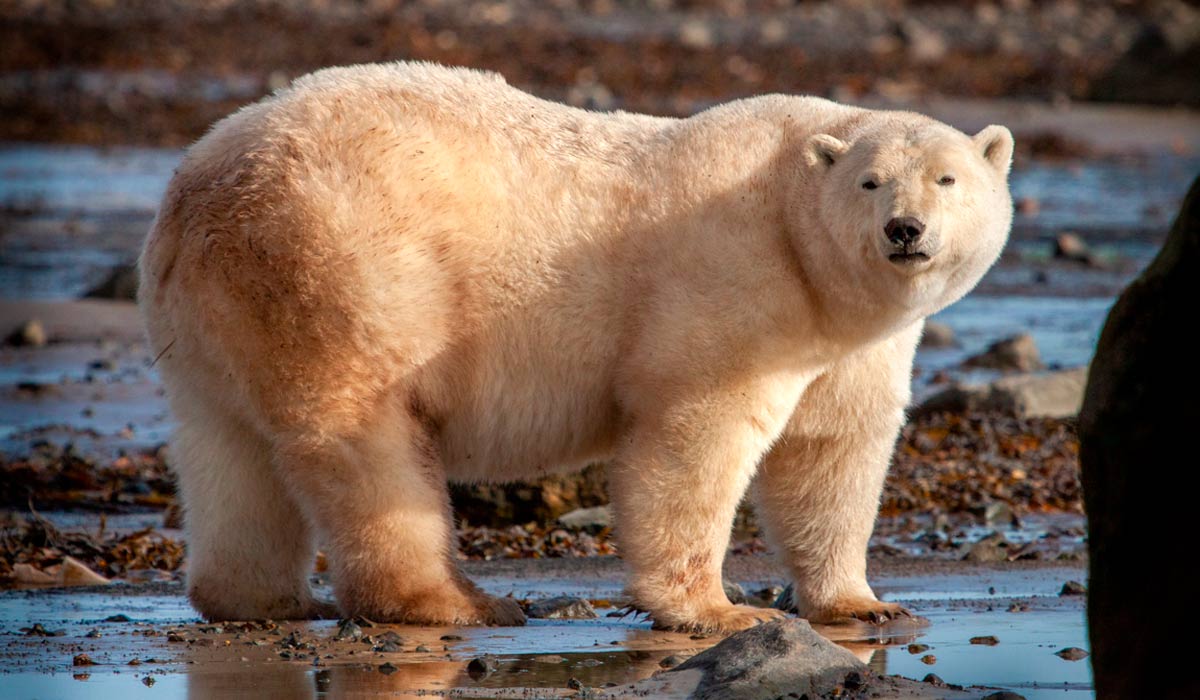 FIVE FUN FACTS ABOUT POLAR BEARS
Polar bears are the largest land carnivore: Males can weigh more than 700kg.

Polar bears aren't actually white: Polar bears have black skin and hollow, colourless hair. Their hollow fur reflects light and traps the sun's heat to help keep them warm.

Their movements might look slow and cumbersome but don't be fooled: Polar bears can reach speeds of up to 40 km per hour on land and around 10 km per hour in water.

Shrinking sea ice is their biggest threat: The bears rely on sea-ice as a platform to hunt prey like seals. Rising temperatures is causing sea ice to melt earlier.

Two-thirds of polar bear litters are twins! A female polar bear has around five litters in a lifetime.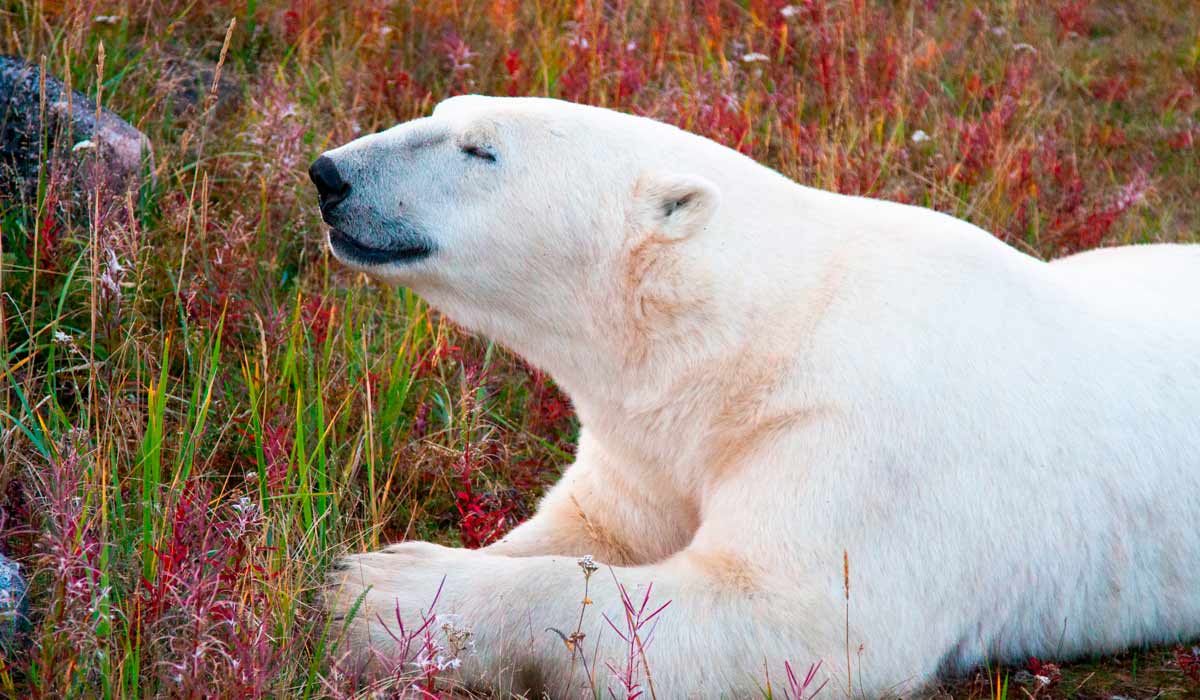 VIEW POLAR BEARS IN THE WILD VIA LIVE WEBCAM
If you're curious about what polar bears get up to when they think no-one is watching them, watch live Polar Bear cam highlights from Wapusk National Park, Manitoba. We take no responsibility if you can't drag yourself away for many hours and watch this endlessly – it's not time wasted we promise!
HOW TO SEE POLAR BEARS AT CHURCHILL MANITOBA, CANADA
In Churchill, Manitoba, tundra buggies are a common way to see the rulers of the Arctic. Tundra buggies are all-terrain vehicles that stands over 13ft above the ground, which is a safe height from which to view polar bears in the event they are curious enough to stand on their hind legs to get a better look at the humans inside. ) and you'll feel like you're on top of the world. For tundra buggy tours check out Frontiers North, Lazy Bear Expeditions, Great White Bear Tours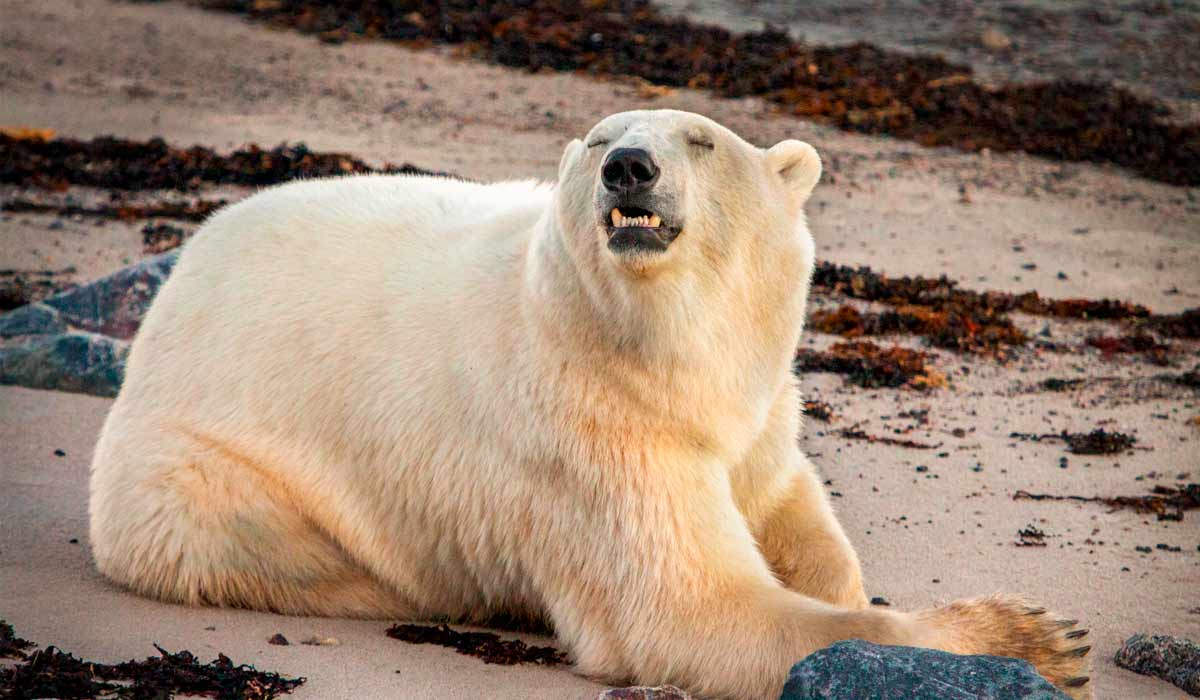 Another option is a smaller scale, open-air, low-impact tundra vehicle, called a 'rhino' which can  navigate boggy lowlands and tidal flats and gets you closer to seeing polar bears.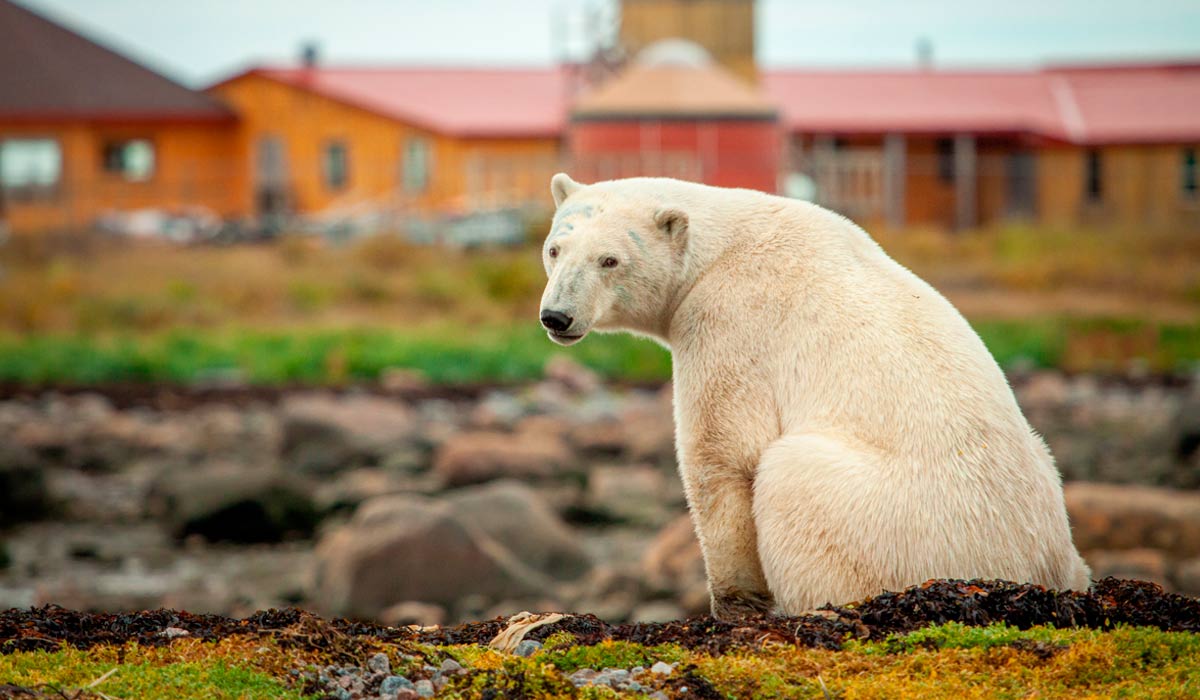 But really, the best way to see polar bears is at ground level, on their own turf on their terms. Churchill is the only place in the world that offers a walking tour by
Churchill Wild with polar bears. Yes, that's right, you can hike with polar bears. eeeek! Churchill Wild offers one of the most extraordinary opportunities to literally walk in the footsteps of these Arctic apex predators. Guided walks combine seaplane flights from Churchill with almost a week-long stay in a lodge, right in the heart of polar bear country. This is the best opportunity to get up close and personal with these fantastic beasts in complete safety. Don't be surprised to see polar bears sniffing around the safety fence (that's to keep guests safe, not the bears, which are roaming wild) when the BBQ is fired up. They seem to be attracted to the tantalising aroma of grilled bacon, for some reason.
More information: Canada Keep Exploring