Solomon Islands is this years' HOTTEST holiday destination. Trust us. Don't say you weren't told!
Scuba divers, snorkellers and surfers have been keeping the Solomons Islands secret treasures close to their chests for too long. But that's about to change. With Qantas announcing a codeshare agreement with Solomon Airlines and Virgin Australia already flying to Honiara from Brisbane and Sydney things are hotting up in this Pacific Island nation.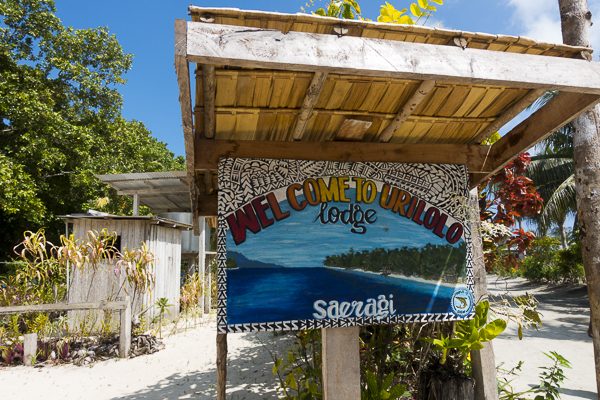 Blessed with coral-filled lagoons and dreamy tropical seascapes neighboring Fiji and Vanuatu can only dream of, the Solomons are paradise for water babies. Accommodation is low key and personal. Think freestanding bungalows built by villagers within the village on the shores of white sand beaches. Saeragi village claims to have the best beach in the Solomons. I'm not disputing that, though I've only seen a handful. There are actually a gazillion contenders for the title.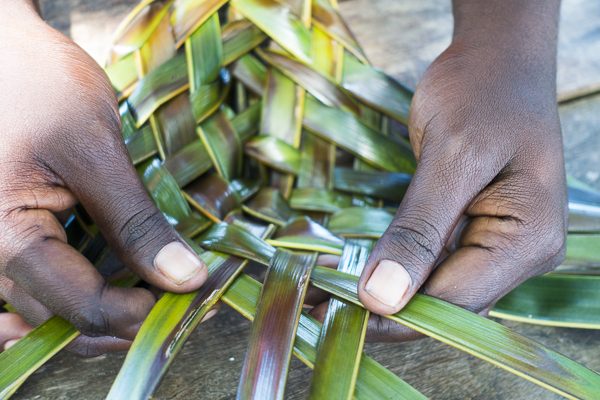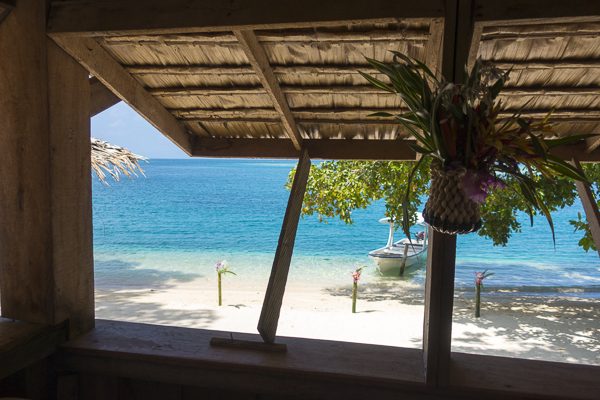 Oravae Cottage can lay claim to being an exclusive island resort. Though the exclusivity part is relative – the island is tiny and accommodation is hand crafted and charmingly typical of the islands.  It is possible however to book the entire island if you absolutely insist on not sharing share paradise with the great unwashed. Oravae is well set up to cater for small groups in three separate cottages if you've roped in all your besties but don't want to be so close that you hear them snoring. Hospitality here is warm and friendly. So much so that offspring of owners Naomi and Pattson serenade guests after dinner with acoustic guitars and gentle melodies that drift gently across the water. You want serenity? You'll find it here in spades. There is no beach, however swimmers will be easily satisfied by steps leading from the cottage directly into deep clear water.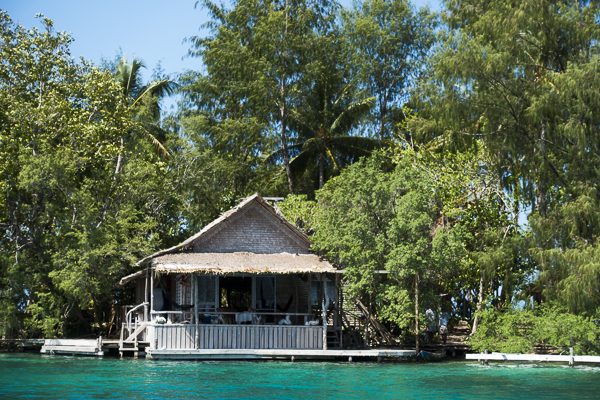 Fatboys Resort is one of the best known hotels in the Western Province. We land at Gizo airstrip and are picked up in a boat for a 15 minute trip across Vona Vona Lagoon. By the time we arrive at the overwater restaurant the turquoise sea has seduced us and I'm totally smitten with the place. Chilled out and ready to relax I'm dazzled by the beautiful seascape and immediately slip onto island time. A chilled Sol Brew helps, not that I was struggling to wind down.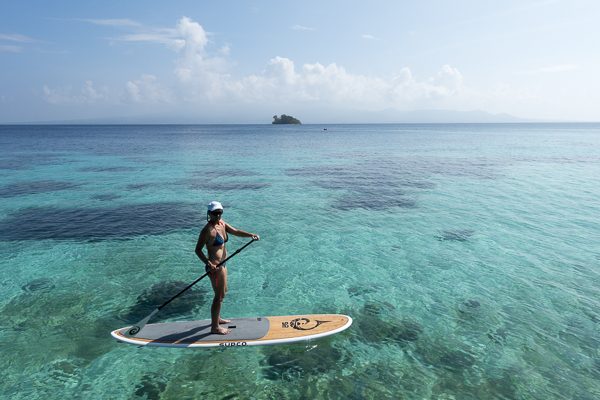 But the gin-clear water is way too inviting not to dive into. Beneath the restaurant a living aquarium thrives. Giant clams and colourful fish clamour for attention (at night so too do black tipped reef sharks but I try not to think about them). I slip on my swim goggles and swim for an hour or more, though I could have stayed in this glorious water all day. Stepping onto a SUP board is a satisfying alternative as the lagoon is flat-arse calm with little wind, no current and is just a few metres deep. The visibility is astounding.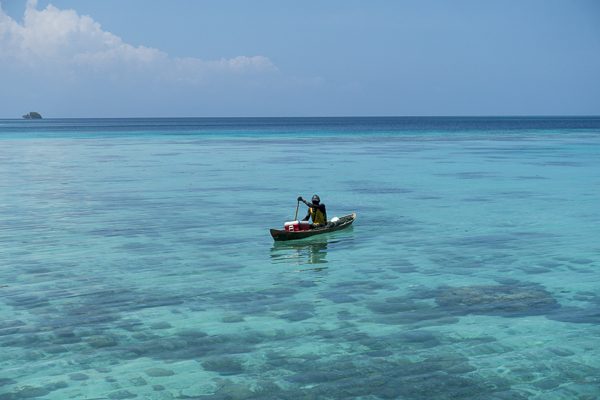 Fishermen paddle into the hotel to sell the days catch. Which in this case happens to be a sizable Spanish mackeral. Seafood features heavily in the Solomon Islands diet. Lobster is in such abundance that I manage to consume delicious morsels for lunch and dinner practically every day for an entire week. There's also shellfish that looks similar to a Moreton Bay Bug which is slightly juicer and tastier than lobster. History buffs will be interested to know that Kennedy Island is behind the fisherman's left shoulder below. Future US President John Kennedy was marooned here during WW2 after his ship was sunk by a Japanese destroyer. I swim around the island and manage to avoid a similar fate.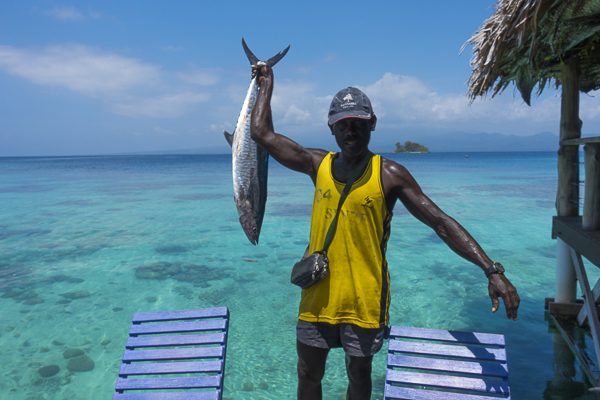 At Tavanipupu Island Resort, in the south east corner of Guadalcanal in Marau Sound, I find myself wondering about the personal habits of William and Kate, otherwise known as their Royal Highness's the Duke and Duchess of Cambridge. Which is a little odd since I'm far from a Royalist, not even a celebrity watcher (I've only recently learned there's a family of Kardashians famous for being…. err, I'm not sure what). However I've checked into the Royal Suite and am literally sleeping in the same bed that Kate and Wills slept in. So too, I'm peeing and pooping in the same toilet. Gosh, what a claim to fame! Perhaps that's what the Kardashian clan is famous for, who knows. I admire the same view William would have during his morning constitution (palm trees and landscaped garden in the foreground, a turquoise sea in the background). Did they share the glorious outdoor shower I wonder idly,gazing into the overhanging palm trees as I lather up. Plumping up my pillows as I crawl into bed I wonder if Kate did the same thing. 'Good Lord, get a grip,' I admonish myself!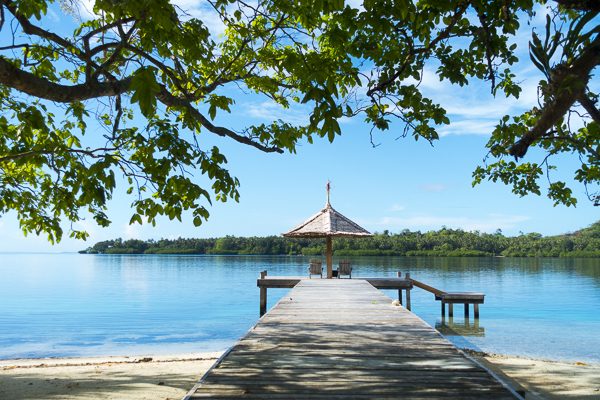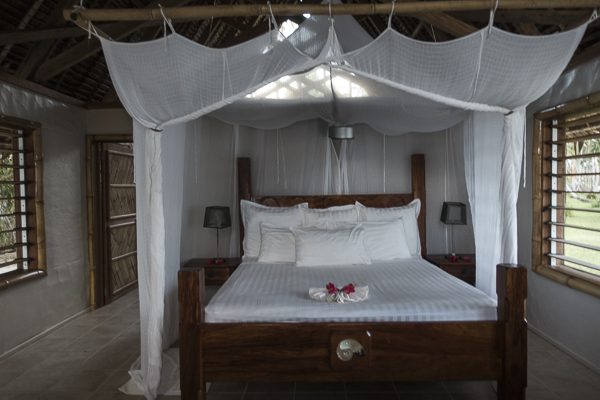 Sleeping with Royalty, the Royal Suite at Tavanipupu is named after William and Kate. Perfect for loved up couples, there is no secret about Prince Georges July 2013  birth date. What's not quite so well known is when, or more importantly where, the young prince was conceived. Wills and Kate visited in September 2012 visit. You do the math…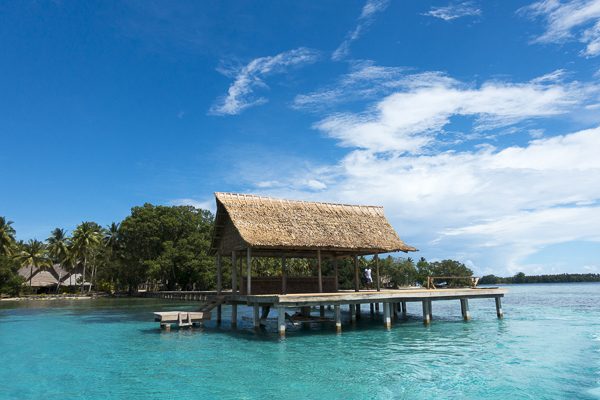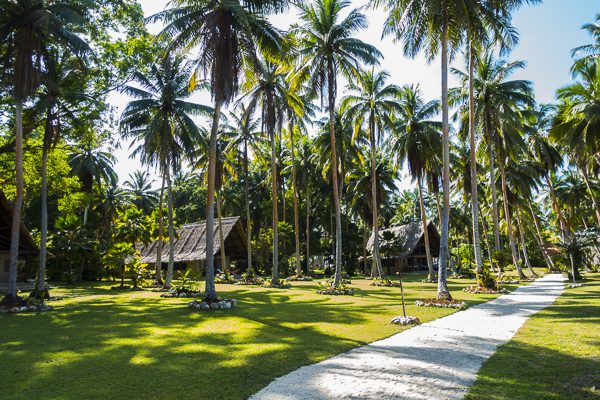 The Royal visit certainly drew attention to the Solomon Islands ample assets. The archipelago nation of around 1,000 islands is quite simply divine. Particularly if you're a water baby but equally so if you're looking for somewhere that's close to Australia, is safe, friendly and relaxed, has fabulous food and plenty of equally fabulous accommodation, the Solomon Islands ticks all the boxes. The only thing it doesn't have is plane-loads of tourists jostling for sun lounges. My tip? Get there soon. The word is starting to get out…
More information: Tourism Solomons
Fiona Harper was a guest of Tourism Solomons
Have you visited the Solomon Islands? Tell us about it in the comments below!