On a typically steamy wet season day in north Queensland, I check into Thala Beach Nature Reserve, on the Captain Cook Highway between Cairns and Port Douglas. Looking for a secluded getaway with romance on my mind, Thala is located high above the beach, concealed mostly in eucalypt forest. Combining a nature-focused ethos in a bushland setting, bungalow accommodation offers seclusion surrounded native forest on Oak Beach.
Thala's doors opened 20-plus years ago, and though there have been soft refurbishments, the bungalows' heritage is evident in the dated fittings – triangular shower cubicles clad in black marble are a case in point.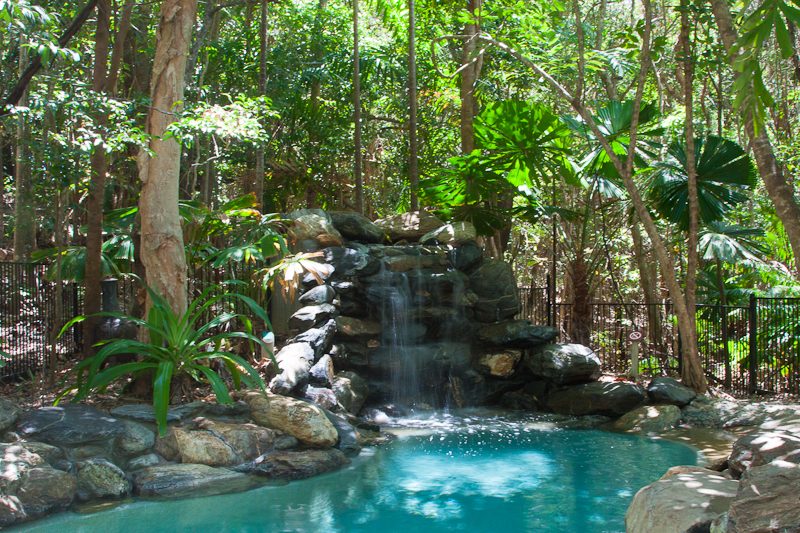 With strong eco credentials, Thala's restaurant offers views over the Coral Sea framed by the forest canopy. In December when I visit, despite the ceiling fans and open sides that allow the sea breeze to waft through, even at night the humidity is rather energy-sapping.
Birds such as rainbow lorikeets, sunbirds and honeydew eaters regularly fly amongst the treetops surrounding Osprey's Restaurant. Adjacent is an open-sided deck overlooking the sea to the south and is a popular place for pre-dinner sundowners.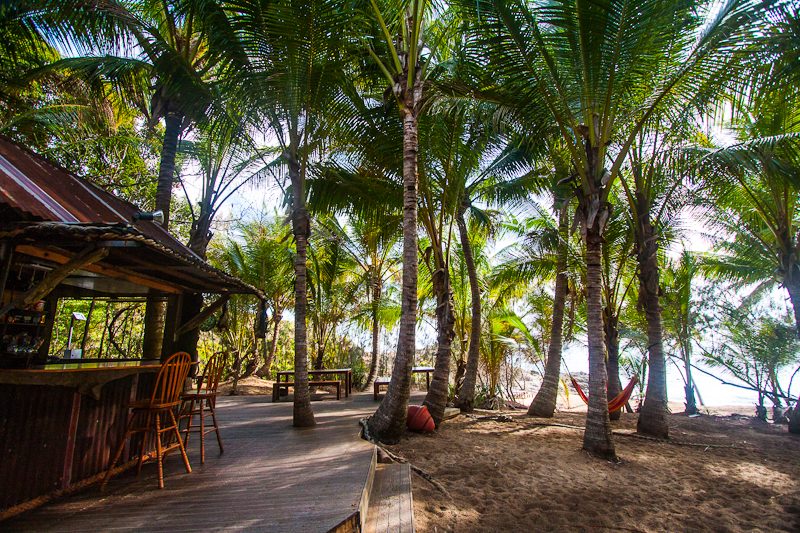 Two freeform pools are shaded by natural bushland, featuring waterfalls, spas and grottos, along with ample seclusion for some evening romance. The larger pool is located near the main lodge with the second 'Rock Pool', a smaller and more intimate swimming hole with a waterfall, rather like having your own private pool concealed in the forest.
Two kilometres of sandy beaches and rocky headlands provide opportunity for long languid beach walks. If that gets a little exhausting, hammocks are strung between the palm trees near Herbie's Beach Shack.
Guests can access guided tours of the native bushland and coconut plantation, including a Coconut Odyssey tour which dives into the life cycle of the 'tree of life'. Participate in a star gazing experience from the onsite observatory and take advantage of skies free of light pollution, or order a picnic hamper for lunch in the coconut plantation.
Thala is located between world heritage rainforests and The Great Barrier Reef, making it the ideal base for exploring the natural attractions of the area surrounding  Port Douglas and Cairns.
Opinion: An eco-credentialled resort showing its age. A loyal return guest clientele enjoy the tranquil surrounds and seem to not be fussed about the lodge not keeping up with the 21st century. The bungalows are set amidst natural bushland, making it a good choice for environmentally conscious guests. Not suitable for anyone with mobility issues as pathways between rooms, pools and central lobby can be steep and rough-surfaced. Also not suitable for those who like to be in the centre of retail or commercial activity (Thala is about 15 mins drive from downtown Port Douglas and 40mins drive from Cairns).