[vc_row][vc_column][vc_column_text]It's a rare privilege to walk on country with Aboriginal Australian's whose ancestors have walked the same paths for tens of thousands of years. Lacing up our hiking boots we hit the trail with wukalina Walk for a four day/three night 'glamping' adventure through Mt William National Park.[/vc_column_text][/vc_column][/vc_row][vc_row][vc_column width="1/2″][vc_column_text]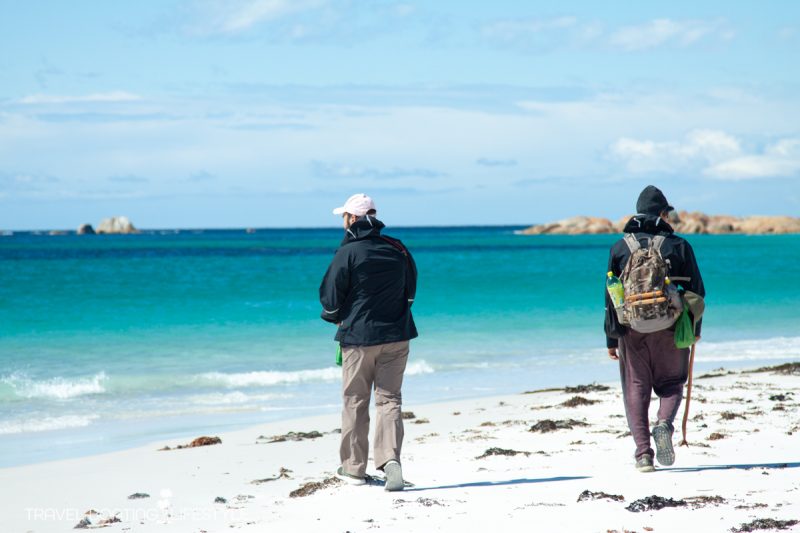 [/vc_column_text][vc_column_text][/vc_column_text][vc_column_text]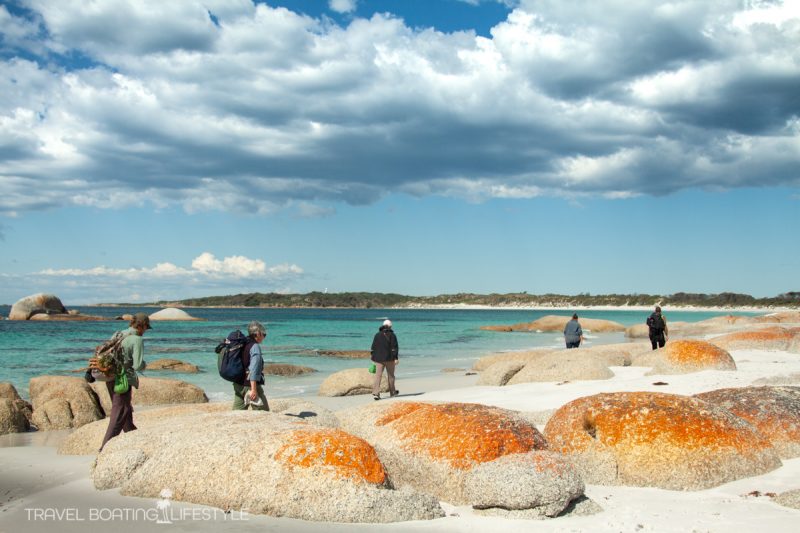 [/vc_column_text][/vc_column][vc_column width="1/2″][vc_column_text]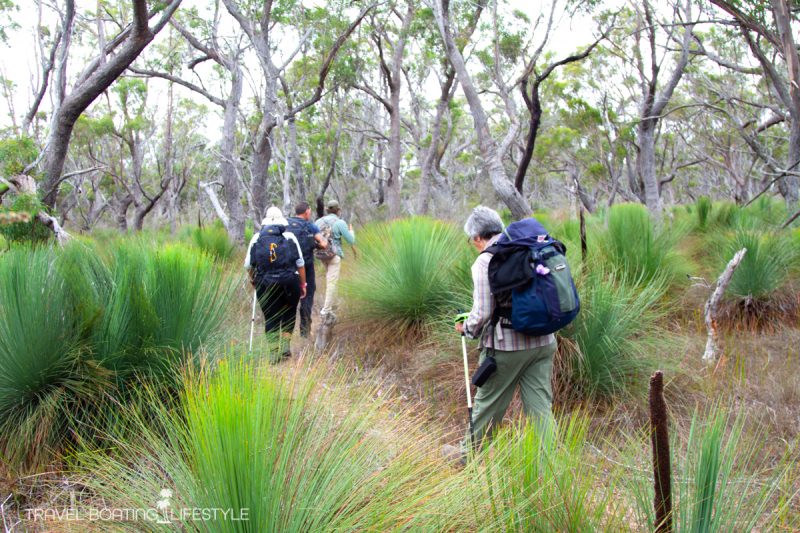 [/vc_column_text][vc_column_text][/vc_column_text][vc_column_text][/vc_column_text][vc_column_text]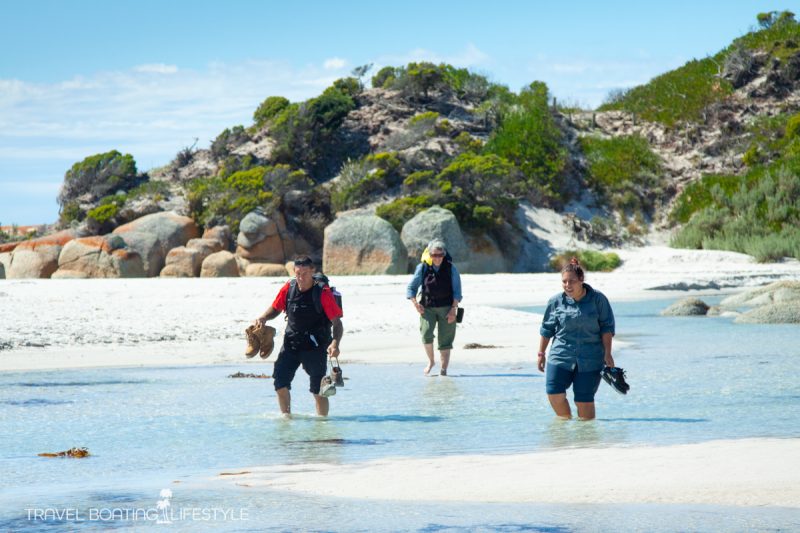 [/vc_column_text][/vc_column][/vc_row][vc_row][vc_column][vc_column_text]
Day One – 11km from trailhead to krakani lumi (purpose-built camp)
We gather at the Aboriginal Elders Centre in Launceston to meet our guides Carleeta and Djuker who will share their land, their stories and their culture with our small group over the coming four days.
The first thing we learn is that wukalina is spelt with a small w, not the capital you might expect. wukalina is acknowledged as a significant place under Tasmanian Government's Aboriginal dual Naming Policy. Wukalina is the Aborignal name given to Mt William, which also goes by the somewhat tongue-in-cheek Bill's Hill. We later learn that the land where Eddystone Pt Lighthouse sits, our final destination on Day Three, is more commonly known as larapuna. But more on that later.
First we're introduced to Aunty Sharon and her legendary scones as we get to know each beneath a gallery of respected Aboriginal elders whose portraits are hung around the room.
With our packs sorted, gaiters and walking poles distributed and our bellies full of scones, we drive east for about two hours to the trail head at Mt William National Park.
An easy 30 min walk takes us to the summit where we enjoy a packed lunch atop a granite rock as the park stretches out before us. Far in the distance is the lighthouse of larapuna with some of Tasmania's most pristine beaches between us and our final destination. Carleeta and Djuker point out the Furneaux Islands, with truwana (Cape Barren Island) the most prominent.
Following a trail that takes us through forests of grass trees and sweet-smelling eucalypts that remind me of forest walks in Western Australia as child, we reach the purposed-built camp known as krakani luma. Private huts have beautiful curved and timber interiors and are fitted out with inner sprung mattress, fluffy duvets and kangaroo skins to snuggle up to as the temperature plummets. The main lodge has a large indoor/outdoor living space with a fire pit along with a kitchen with one long communal table and bathrooms and compost toilets. It too is thoughtfully fitted out with an emphasis on minimising environmental impact while creating a warm welcoming space that can be safely locked up when walkers are not in residence.
Djuker lights a fire and invites us to join him in a smoking ceremony to formally welcome us to country and shares a story of the first black man, the palawa, and his connection to kangaroos. Closing my eyes I'm immediately transported back to childhood camping holidays as I allow the blue smoke to wash over my body, up my nostrils and taint my skin with a pleasing smokiness. It's quite an emotional welcome to country and he says later that this ritual rebalances himself.
"Smoking ceremony cleanses my spirit and body, it helps me to get rid of any anguish, to cleanse and centre myself and remove any bad spirits." Djuker says.
Dinner starts with scallops grilled in their shells over an open fire, freshly shucked oysters and saltbush chips whose leaves were plucked from the saltbush plants we walked through earlier. Carleeta and her father who has joined us on this walk have smashed out a perfect damper – crisp on the outside, soft and moist inside.[/vc_column_text][/vc_column][/vc_row][vc_row][vc_column width="1/4″][vc_column_text][/vc_column_text][/vc_column][vc_column width="1/2″][vc_column_text][/vc_column_text][/vc_column][vc_column width="1/4″][/vc_column][/vc_row][vc_row][vc_column width="1/2″][vc_column_text]
[/vc_column_text][vc_column_text]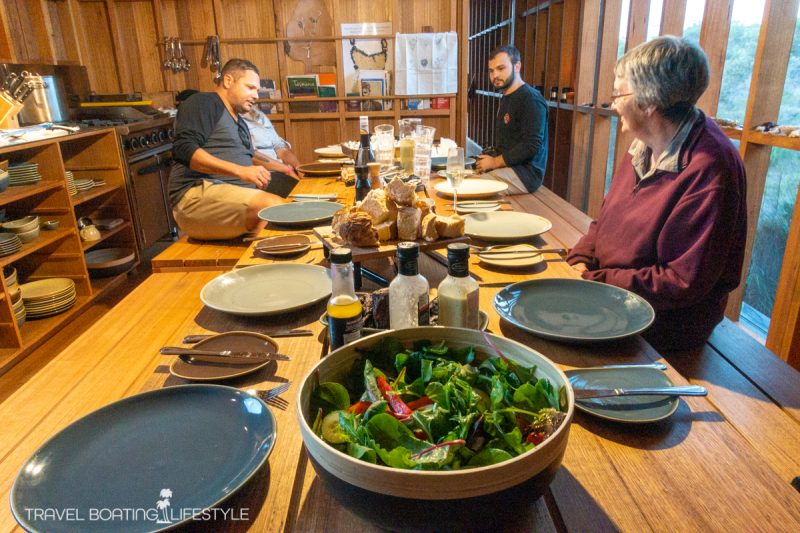 [/vc_column_text][/vc_column][vc_column width="1/2″][vc_column_text]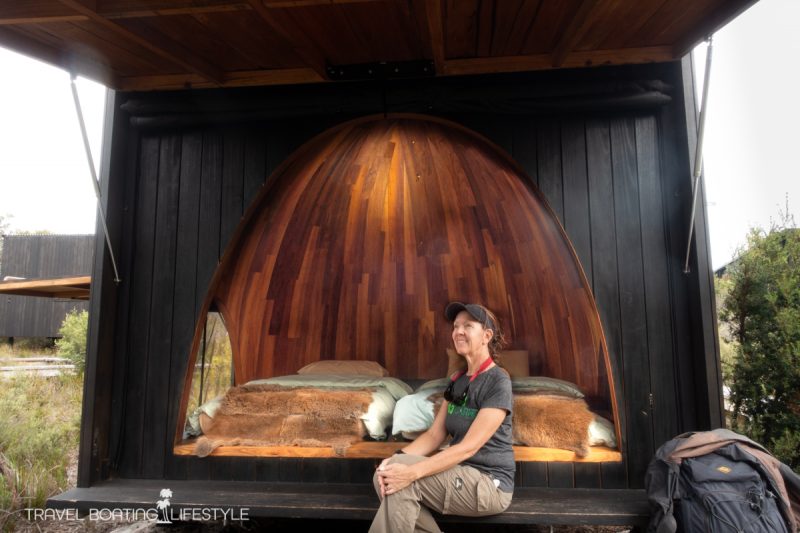 [/vc_column_text][vc_column_text]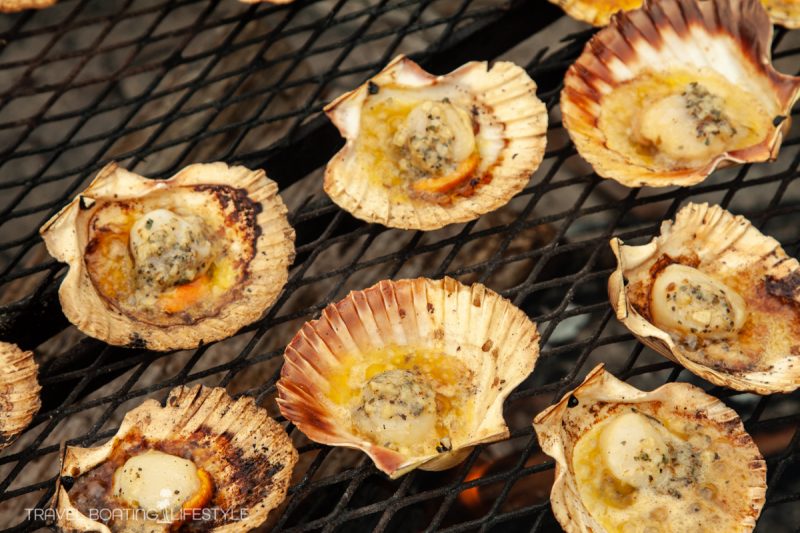 [/vc_column_text][/vc_column][/vc_row][vc_row][vc_column][vc_column_text]
wukalina Walk Day Three – 17km to krakani lumi to larapuna (Eddystone Pt)
Today's plan is to hike from camp to larapuma (Eddystone Pt) where the lighthouse dominates the peninsula. It's 17km mostly on beach sand and is the walk I've been salivating over in anticipation.
Sure, walking on beach sand can be a challenge, particularly when wearing hiking boots (I'm wearing trail running shoes which are lighter and have more 'give'). We're carrying lunch, wet weather gear and water, plus I've got a couple of cameras which all add to backpack far heavier than I prefer – my least favourite part of hiking.
It matters not, as the landscape is sufficiently spectacular that I can barely wipe the silly grin off my face.
We start out under brooding skies that promise rain. Thankfully the showers don't last long and by the time we've stretched out along crescent-shaped beaches bookended by rocky headlands tinged red with lichen, the sun's out and the ocean is a ridiculous shade of turquoise.
Arriving at larapuna (Eddystone Pt) mid-afternoon we drop our packs and set out to explore our glamorous digs in the lighthouse keeper's cottage. The cottage has been extensively refurbished and immaculately restored in keeping with its heritage with some subtle mod-cons upping the comfort factor. Polished timber floors add warmth while whitewashed walls are enhanced with indigenous artworks. Beds are draped with kangaroo skin cushions and throws. Original fireplaces conceal a ducted heating system that keeps the temperature balmy. Sash windows overlook grass fields favoured by wallabies and wombats.
Aunty Sharon's culinary skills dominate over dinner as we tuck into wallaby lasagne followed by apple crumble.[/vc_column_text][/vc_column][/vc_row][vc_row][vc_column width="1/2″][vc_column_text][/vc_column_text][vc_column_text]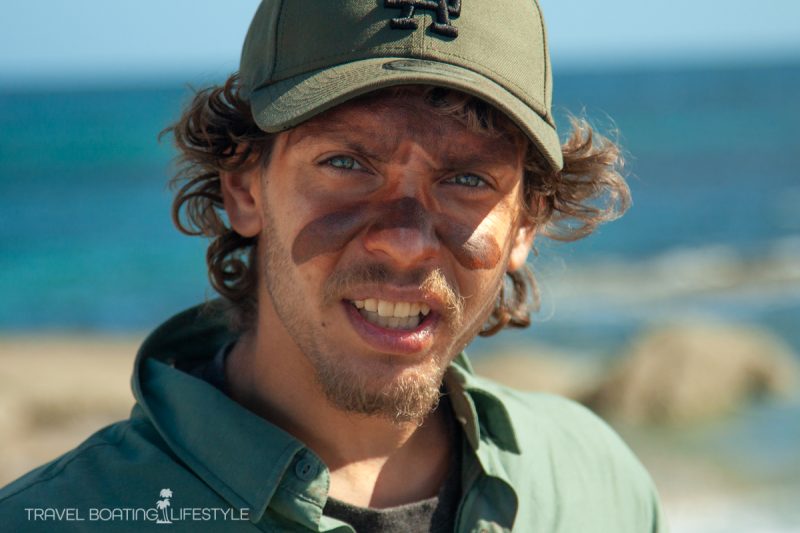 [/vc_column_text][/vc_column][vc_column width="1/2″][vc_column_text]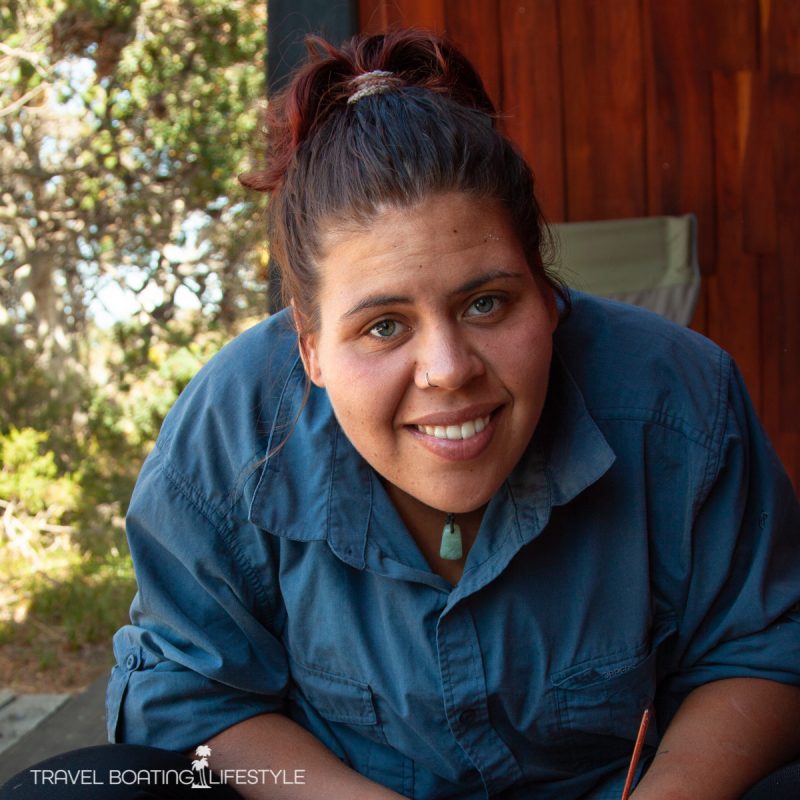 [/vc_column_text][/vc_column][/vc_row][vc_row][vc_column][vc_column_text]
Day Four – Return to Launceston from larapuna
The Eddystone Pt light has been lighting the way for mariners since 1889. I'm an absolute sucker for a lighthouse and the opportunity to clamber up an internal staircase to see the workings of the light and to admire the view from is sufficient reward for the vertigo that strikes as soon as I step outside onto the external walkway. Larapuna puts on a splendid 360 degree show with mesmerising views over the Tasman Sea. To the north truwana (Cape Barren Island) pokes above the horizon, to the south it's just one deliriously beautiful beach after another.
Aboriginal history on truwana (Cape Barren Island) stretches back to the mid 1800's and coincides with European settlement of Australia which dramatically disrupted a people who had been occupying the land some 40,000 years.
As Aboriginal's survival was significantly threatened by disease and war with the new arrivals, Englishman George Robinson convinced some 150 Aboriginals to seek exile on the Bass Strait Islands for their own good. Through Robinson the Aboriginals agreed to a Treaty with the new Government, which outlined a temporary exile to the islands, with them to return and reclaim their lands when their safety could be assured. But the new arrivals reneged on the deal and Tasmanian Aboriginals were not welcome to return to their homelands.
Around the same time European sealers were establishing a lucrative trade on Bass Strait Islands and made agreements with the hunter gatherer palawa people. As seal numbers diminished intrepid sealers set up camps on the north east coast and established relationships with the palawa people. Not all relations were convivial, with some sealers kidnapping the women and taking them back to the islands. Carleeta's family have traced their maternal lineage back far enough to be almost certain her ancestry is born from one of these kidnappings.
Before we depart on the return drive to Launceston, I return to the beach and reflect on the brutality behind the beauty of Tasmania's north east coast. Rock hopping over lichen-draped granite boulders, poking around rockpools in the shallows I try to imagine the irreversible impact upon the palawa people all those hundreds of years ago. When Europeans came ashore and changed everything.
There's some parts of my whitefella ancestry I'm not proud of. This is one of them.[/vc_column_text][/vc_column][/vc_row][vc_row][vc_column width="1/2″][vc_column_text]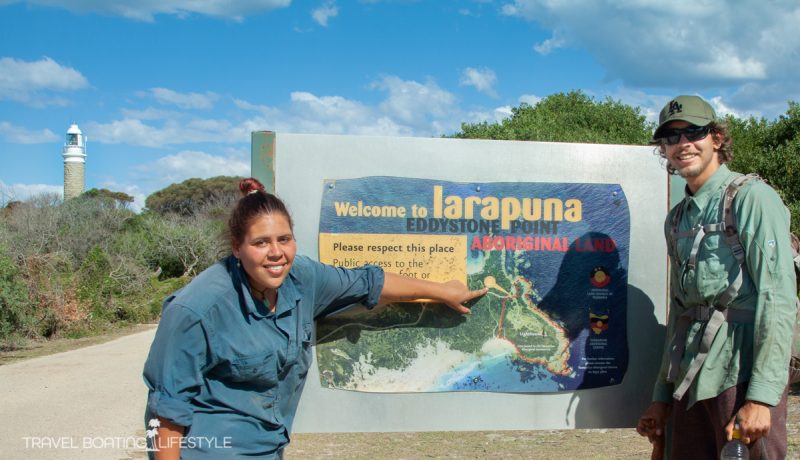 [/vc_column_text][/vc_column][vc_column width="1/2″][vc_column_text]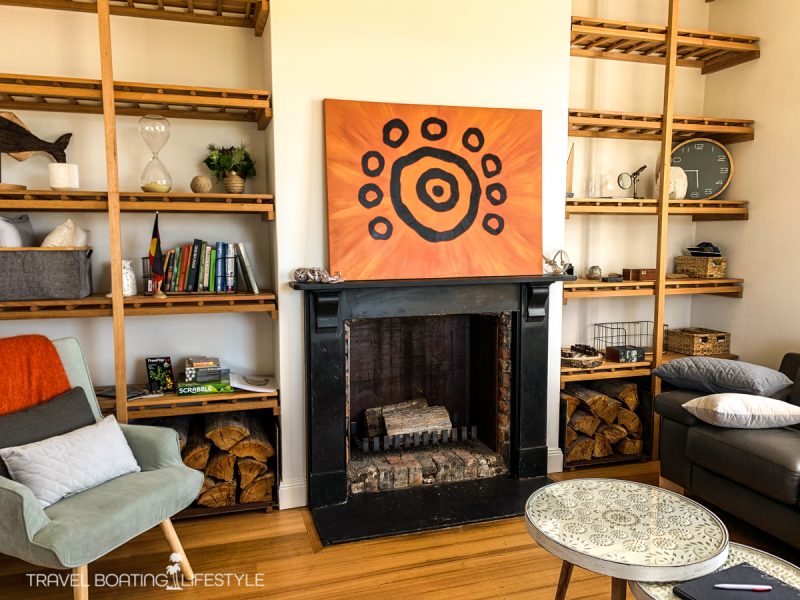 [/vc_column_text][/vc_column][/vc_row][vc_row][vc_column][vc_single_image image="13167″ img_size="large" alignment="center" style="vc_box_shadow_3d"][/vc_column][/vc_row]