Once favoured by the rich and famous who were drawn to Dunk Island's sandy shores shaded by palm trees and an elegant resort with an enviable beachfront position, these days Dunk Island is more popular with campers and boaties. The island lies just offshore from Mission Beach, which is a two hour drive south of Cairns.
With the former Dunk Island Resort still derelict after Cyclones Larry then Yasi ripped through the area almost ten years ago, subsequent ownership tussles have done little to firm up any prospect of Dunk returning to its former glory. Dunk Island in its heyday was a serious contender as a favourite island getaway for Aussies.
Is Dunk Island closed? No it is not. Much of the island is national park and visitors are welcome. The Dunk Island Resort however is not operating.
Can you visit Dunk Island? Absolutely! Catch a water taxi transfer from Mission Beach.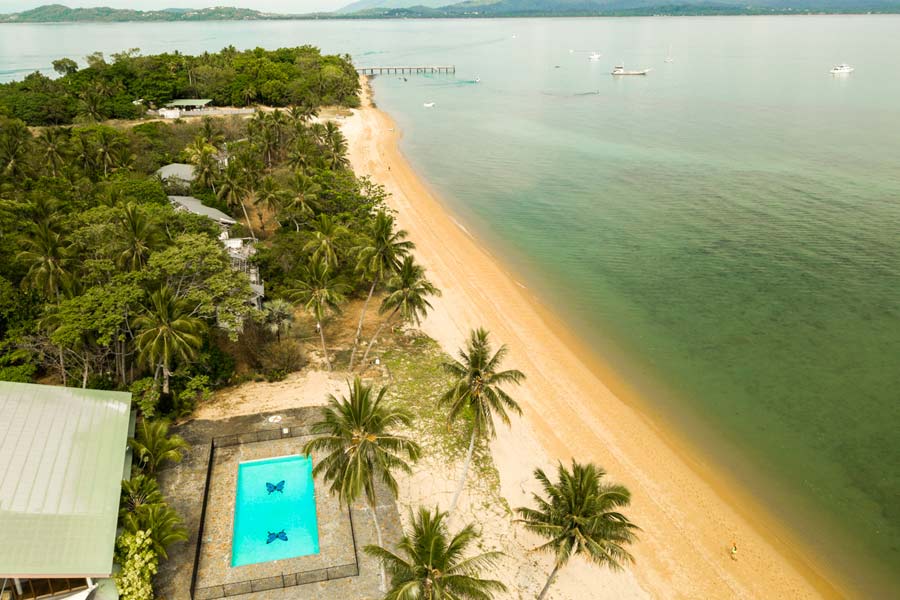 Linc Energy took possession of the resort in the wake of Larry and Yasi's destruction with big plans for redevelopment.  Then Mayfair 101 unsuccessfully bid for the jewel in Queensland's tourism crown more recently with a vision to revive the island resort along with the nearby town of Mission Beach, the closest mainland point for getting to Dunk Island.
Sadly, today much of the beachfront resort remains derelict. The exception is the swimming pool with its iconic pair of Ulysses butterflies on the pool floor and the main lodge which is seemingly in decent shape. The lawns and tropical gardens  around the main lodge are well kept and the pool looks inviting despite a plethora of No Entry signs.
Resort rooms have been reclaimed by vegetation, smashed windows do little to keep out the wildlife and roofs that were ripped off by category 5 cyclonic winds have left interiors exposed. It's quite sad seeing the destruction and decay.
As I wander the beach looking at the double story resort rooms I can't help wonder about the holidaymakers who once flocked to this island, tantalised by sun-kissed holidays on a tropical island, creating memories to last a lifetime.
When will they ever return?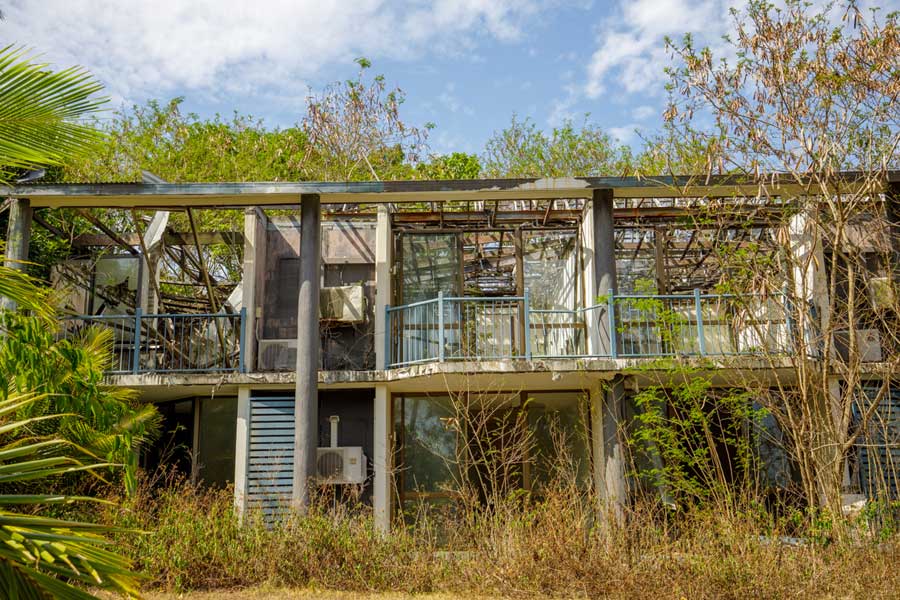 With much of the island classified as national park, the resort area occupies a small holding of privately owned land and remains off-limits to visitors, as does the airstrip.
The sand spit, walking trails, camping area, jetty and national park however are available for visitors to explore at leisure.
Mission Beach Water Taxi's operate a transfer service to the island as well as managing campsite bookings from Wongaling Beach, one of the four villages that make up Mission Beach. Camping on Dunk still offers the opportunity to escape to an uninhabited island just a short boat ride offshore.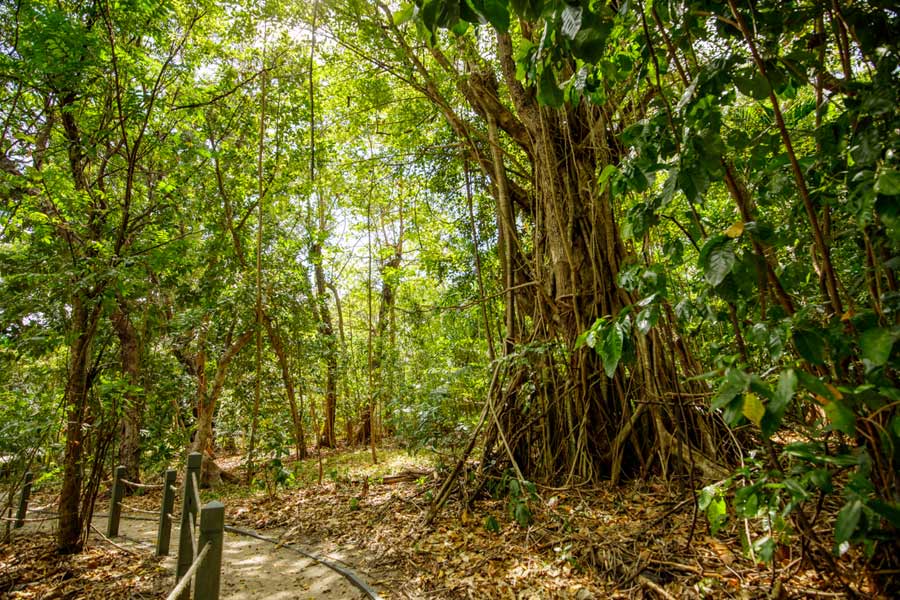 North-facing Brammo Bay, where the jetty is located, is the most popular bay and is protected from the prevailing south easterly winds. When the wind turns north around October each year, there's another sheltered bay to the south of the sand spit with a long arc of sand sweeping to the south east, protecting that bay and beach. Camp sites are dotted around the forest on the western point, many with water views. A central amenities block has showers and toilets, and there's a handful of shaded picnic tables.
Regardless of the derelict state of the resort area, Dunk Island remains a beautiful island that campers and boaties continue to enjoy all to themselves for now. Let's hope the resort is soon lavished with the love it once had and travellers can soon check in once more.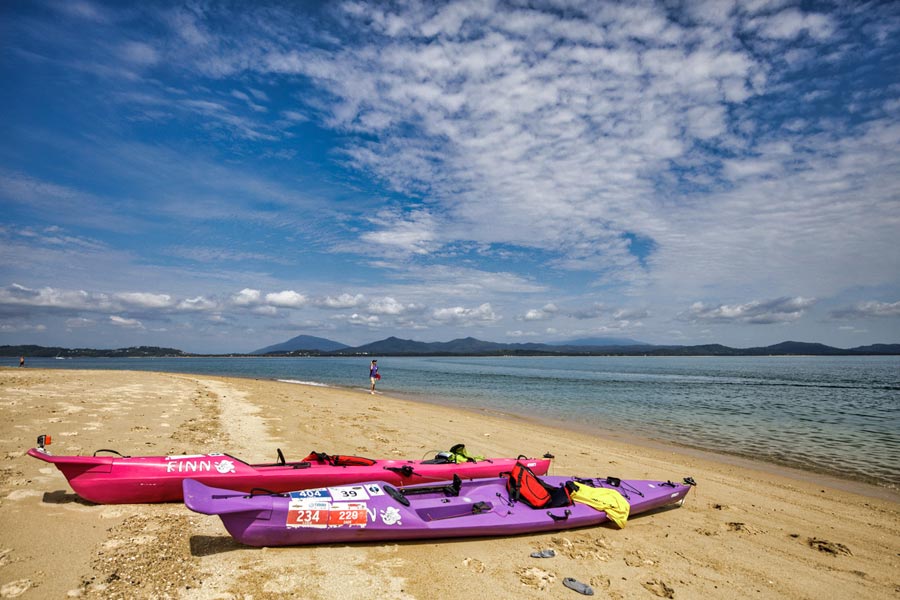 NOTE: Entry to Dunk Island Resort is not permitted without authorisation. All images were taken by Fiona Harper without entering private property.