ADELAIDE to MELBOURNE | AUSTRALIA
Road tripping from Adelaide to Melbourne
An epic Australian road trip along the road less-travelled: from the Adelaide Hills, through the Limestone Coast to the Shipwreck Coast, the Great Ocean Road and the lush ancient forests of the Great Otway National Park.
"Come outside, you'll want to see this," Hellen called as she knocked on the motorhome door. Daylight was still not peeking through the blinds, but I threw warm clothes on, grabbed my camera and stepped outside into a dawn ablaze with colour.
The surface of Fellmongery Lake was like a mirror, tinted a deep purple as it reflected the colours of pre-sunrise dawn. Tendrils of foam whipped up by last nights wind was banked up on the shore, now tinted purple too. As a first sunrise on our road trip between Adelaide and Melbourne, it was an absolute cracker.
Day 1 road tripping: Adelaide to Robe | South Australia
After a thorough briefing by Michael at Let's Go Motorhomes' Adelaide branch we hit the road, bound for Melbourne, anticipating lashings of fun ahead. While our route follows Australia's south-eastern coast with its famed Great Ocean Road which draws tourists from all over the world, we're planning to take the road less travelled wherever possible.
Our wheels are a Jayco 4 Berth Royale motorhome, which at over 7m long and with a slide out Queen bed and ensuite bathroom provides a plush base for road tripping adventures.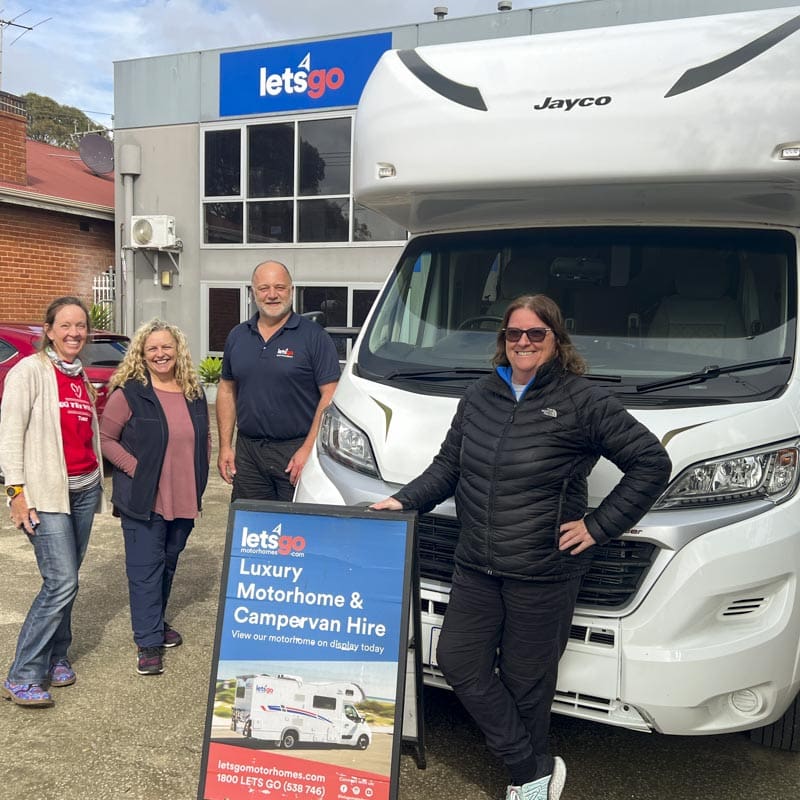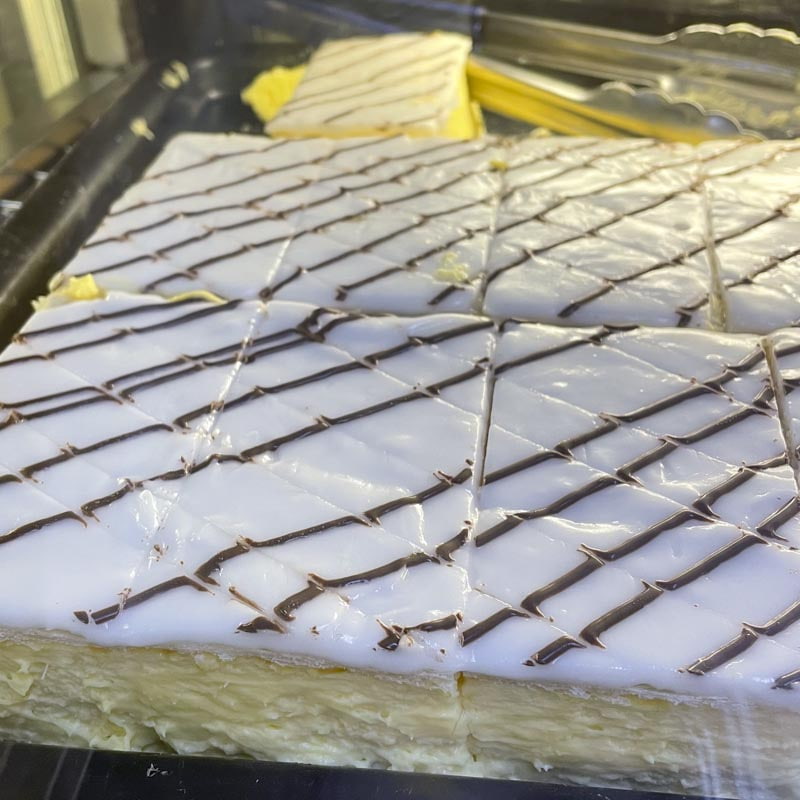 The three of us have assembled in Adelaide for the Ultimate Girls Road trip: myself from Hervey Bay, Helen from Sydney and Carolyne, who calls Adelaide home. We've barely left suburban Adelaide behind before the town of Hahndorf in the Adelaide Hills lures us off the highway. Otto's Bakery claim the podium for an 'award winning vanilla slice' according to a sign near the door. It's not clear which award they've won, but I take them at their word and purchase one anyway. It is delicious, with a sticky sweet icing, firm custard that's not too sweet all sandwiched between flaky pastry. Like any self-respecting vanilla slice, it ends up everywhere and my hands are a sticky mess by the time I've finished.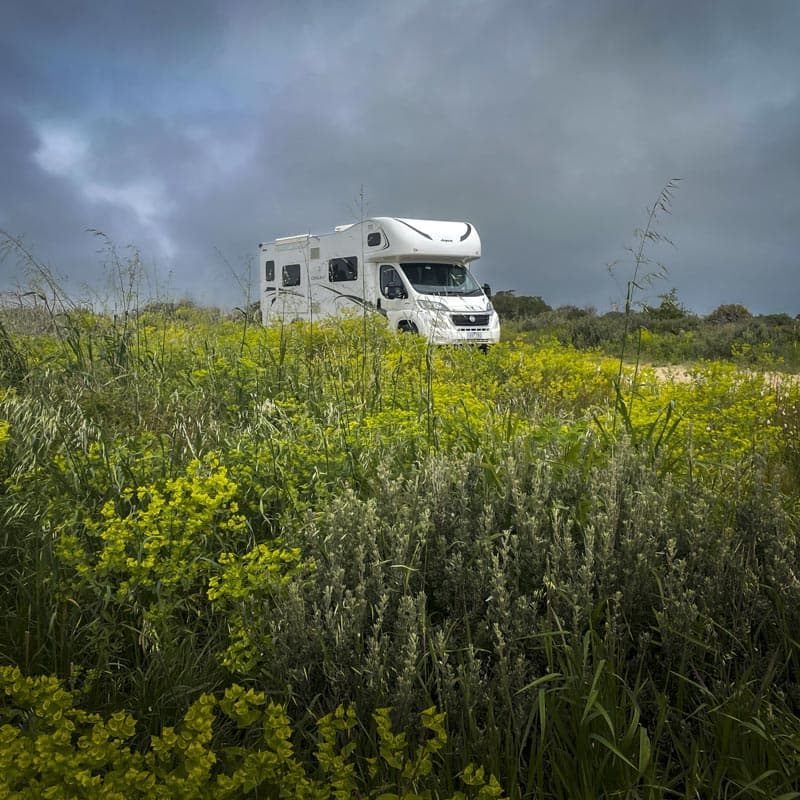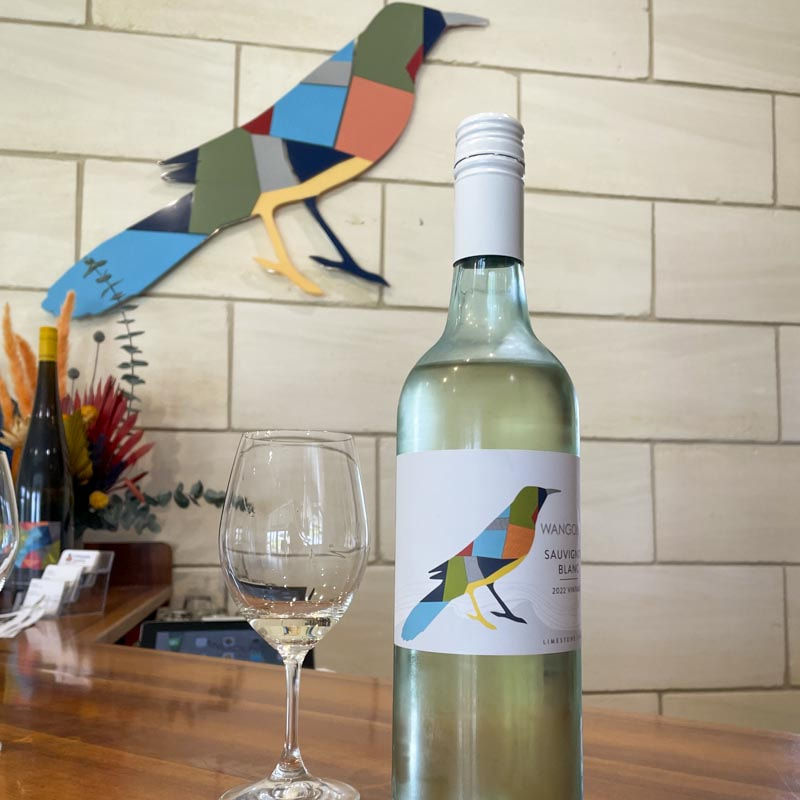 Continuing southeast we past through the low-lying country of the Coorong, made famous in Colin Thiele's Storm Boy, but also featuring in a plethora of other books and films. We stop to admire the scenery and pose for a photo beneath behemoth Larry the Lobster at Kingston. Wangolina Wines in the Mt Benson Wine Region is a delightful diversion where we taste a selection of prosecco, sauvignon blanc and a rose, stocking up on wine for the rest of the trip.
Later we check into Robe Lakeside Tourist Park where we have both a lakeside powered site and a two-bedroom cabin set amidst leafy grounds surrounding Lake Fellmongery. After settling in we head downtown to the Caledonian Inn for dinner where a fire creates a lively vibe in the bar and slow-cooked lamb shanks are melt-in-your-mouth tender.
Where to stay in Robe
Lakeside Tourist Park
24 Main Rd, Robe South Australia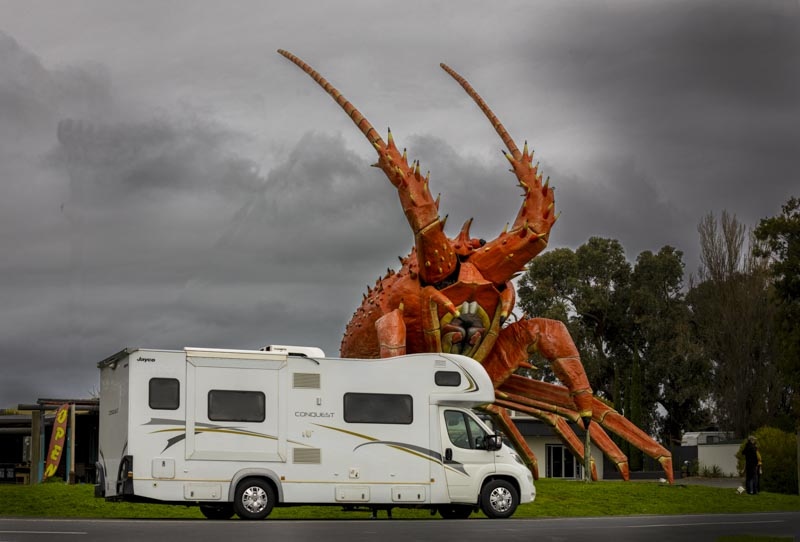 Day 2 road tripping: Robe to Mt Gambier | South Australia
Robe is a beautiful town set upon a stunning coastline known as the Limestone Coast, best viewed from the Bowman Scenic Drive. Which is exactly where we head after waking early to see Lake Fellmongery turn a deep purple beneath a breathless dawn.
After getting a chai latte from the beautifully restored coffee kombi outside Drift, we joined the queue outside Rise of Robe where sourdough bread is perfectly baked: crunchy on the outside, soft and chewy on the inside with just the merest hint of tartness. The Portuguese Tarts were a big hit, so too were the croissants – again I made a complete mess of it all with a lapful of crumbs evidence of the croissants' crisp exterior.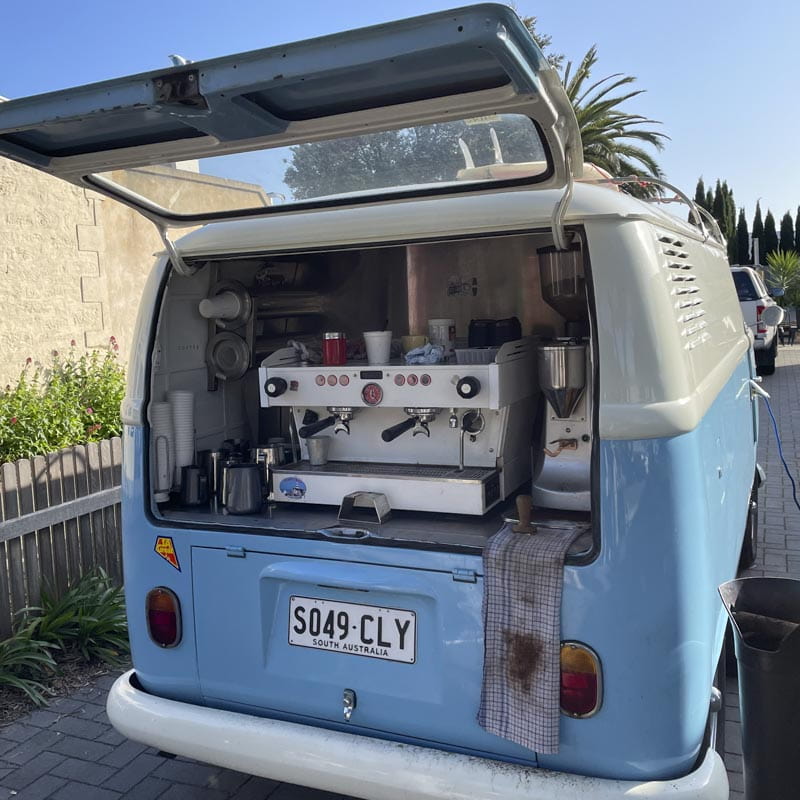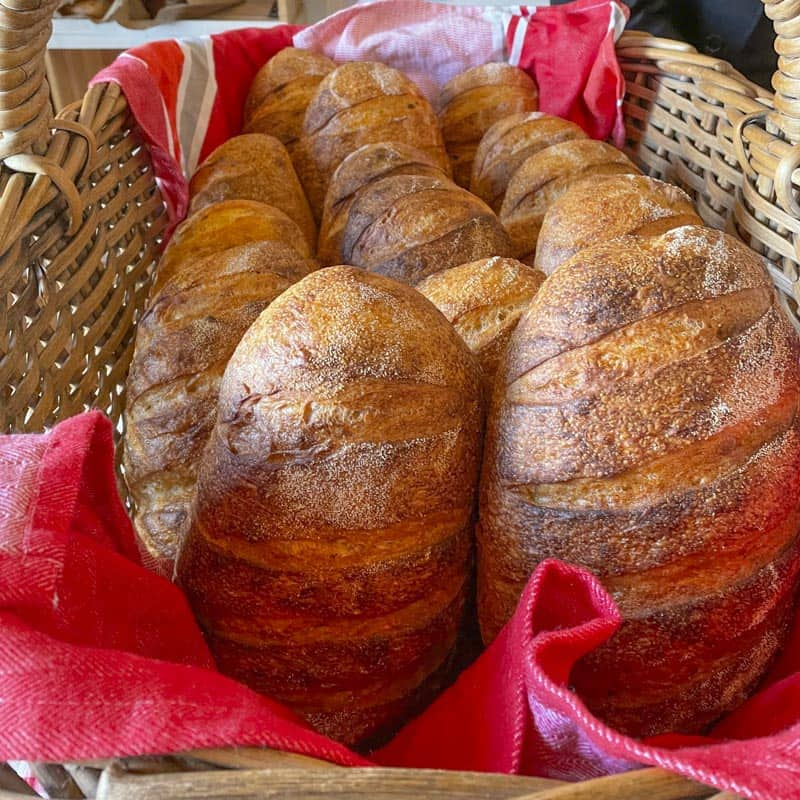 Driving southeast from Robe we headed to Beachport where more stunning coastal shorelines kept us captivated. Before stopping for morning tea beside the Blowhole I stripped down and jumped into the Pool of Siloam, a salt lake tucked in behind the sand dunes, said to have therapeutic qualities due to its intense saltiness. I can't speak for its health-giving attributes, but I can say that with a water temperature barely into the teens, immersion in the lake certainly kick starts the heart rate! A tour through the Beachport Old Wool and Grain Store Museum is an absolute 'must do', if only to see if you sense the spirit of a young girl reputed to haunt the former living quarters upstairs.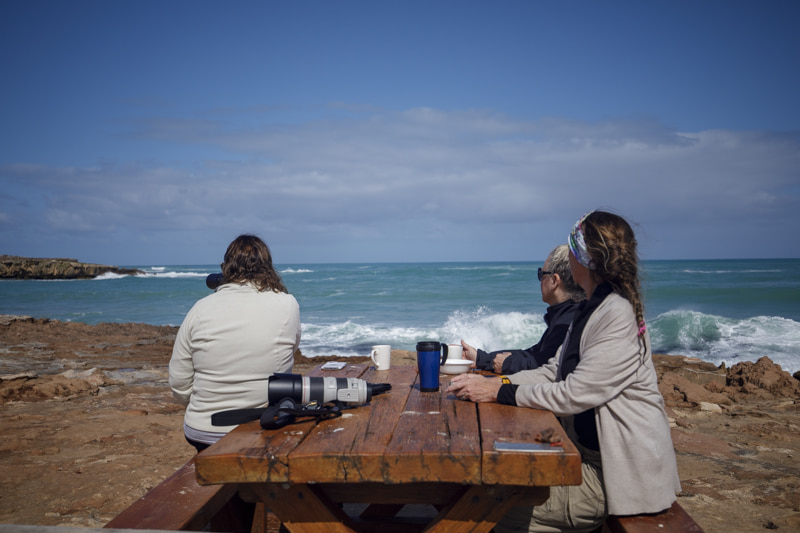 Driving into Mt Gambier, we parked the van overlooking Blue Lake to enjoy an afternoon 'cuppa' before walking walked around the lushly landscaped grounds of Umpherston Sink Hole with its near-underground gardens.
After checking into our cabin and powered site at Pine Country Caravan Park, sundowner drinks were enjoyed around a fire pit as chilly darkness descended. The park grounds are beautiful with plenty of shady trees, grassy areas, and there's even a herb garden and a pair of friendly alpacas. Lucky Helen, who was on her first ever motorhome road trip, got to make her dump point debut here. I won't say she loved it, but she did manage to empty the toilet cassette without any pesky spillage which is all you can really hope for.
Here's how I made my own Dump Point debut in north Queensland.
Where to stay in Mt Gambier
Pine Country Caravan Park
2-16 Kilsby Rd, Moorak Mount Gambier, South Australia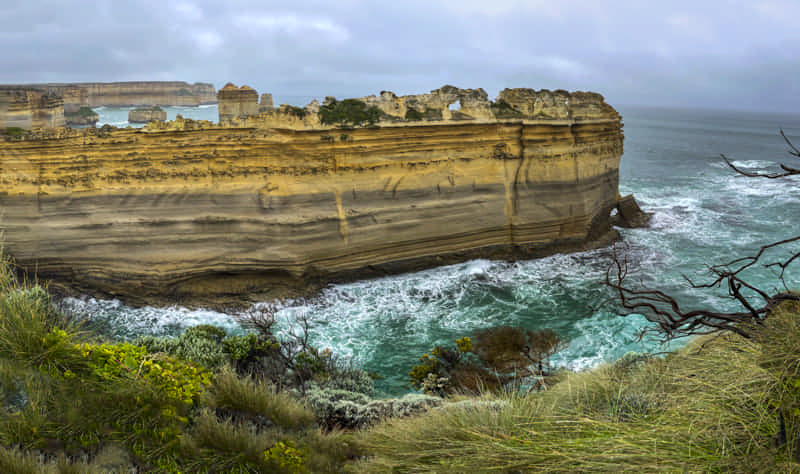 Day 3 road tripping: Mt Gambier to Warrnambool | South Australia & Victoria
We timed our departure from Pine Country Caravan Park for opening time at Scroll Queen just a few doors down. Here, baker Dylan McQueen is killing it with his own recipes for delicious, sweet and savoury doughy scrolls. Fresh from the oven is definitely the best way to enjoy them!
Leaving the highway route behind we drove south towards Port MacDonnell and South Australia's most southerly point. Again, the stunning coastline was mesmerising with weathered limestone carved into monoliths and sheer-sided cliffs plunging into the maelstrom below. Crossing the South Australia/Victoria border, the jaw-dropping scenery just kept getting better. Lookout spots at The Grotto, Bay of Islands and intriguingly named Bay of Martyrs are worth calling into, as is London Bridge which famously saw one of its arches plummet into the sea in 1990 leaving two bewildered sightseers stranded on its remains (they were rescued by helicopter). Known as the Shipwreck Coast, in between the plummeting cliffs, there are walking trails offering beach access to tiny coves bookended by cliffs or sweeping stretches of beach.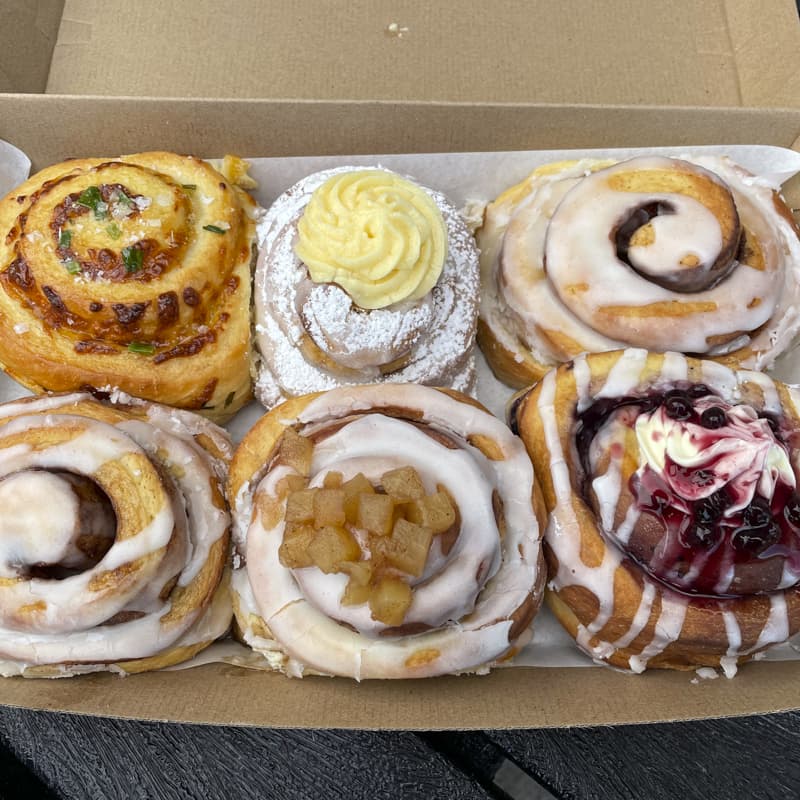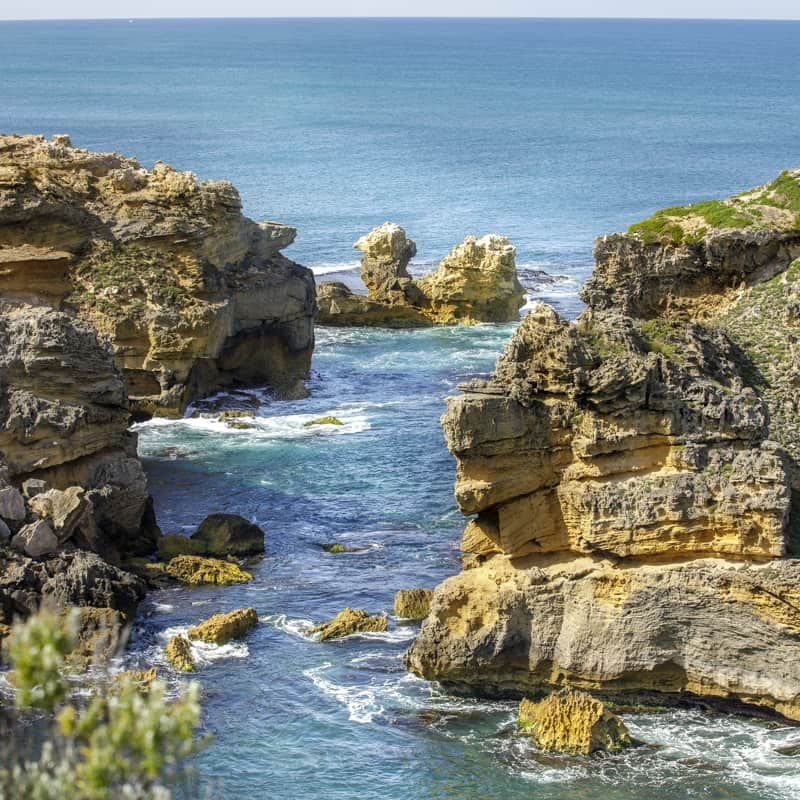 At Port Fairy we order a hearty pub lunch (the mouth-watering steak sandwich is burger-sized) at The Caledonian Hotel, also known as the Stump Pub (for reasons which can't quite be pinned down), but more commonly known as Victoria's oldest licenced hotel. Sadly we don't have time to explore the delightful shores of Moyne River before continuing westwards to Warrnambool where hot springs await.
Deep Blue Hot Springs sounds like a tranquil sanctuary for relaxation, and I'm sure if you visit outside school holidays or mid-week, it's a haven of tranquillity. Our mid-Sunday-afternoon visit meant it was teeming with adults and children. But it's a gorgeous setting with geothermal open-air mineral rock pools, sensory caves and waterfalls which evoke therapeutic bathing rituals.
At Discovery Parks Warrnambool, positioned in a great location with park surrounds and Beach Kiosk Cafe a few minutes away, we check into a modern two-bedroom cabin with a motorhome powered site conveniently adjacent.
Where to stay in Warrnambool
Discovery Parks Warrnambool
25 Pertobe Rd, Warrnambool, Victoria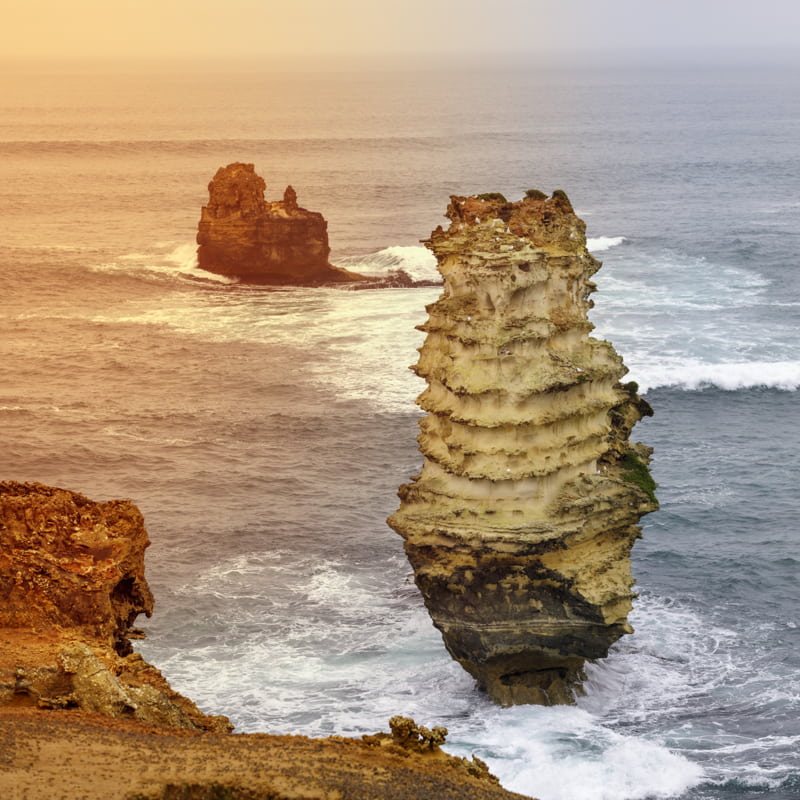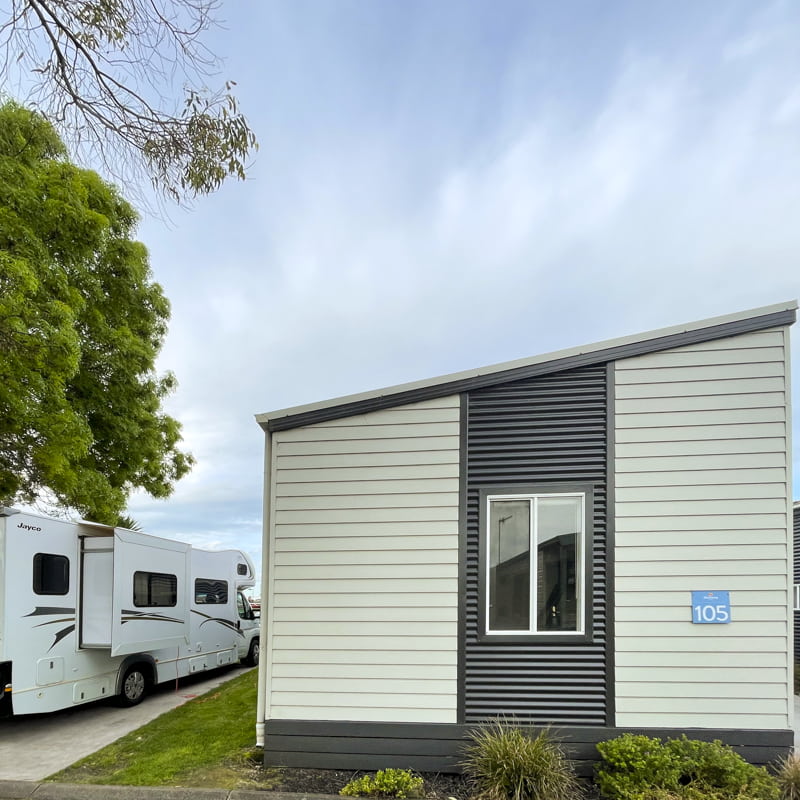 Day 4 road tripping: Warrnambool to Apollo Bay | Victoria
The most popular section of the Great Ocean Road lies between Warrnambool and Apollo Bay. Here, the famed Twelve Apostles hog the spotlight, but there are plenty of other sights to see along the stunning coastline. We planned to visit the dormant volcanic plug of Tower Hill, where an Indigenous walking tour is a must do, but alas, road works and inclement weather make it difficult to navigate the steep road so we carry on eastwards.
The damp and dreary weather is relentless, adding a definite moodiness to our photos as stop at lookout points like the Razorback, Island Arch and Loch Ard Gorge. A burrowing echidna intent on sourcing lunch near the pathway steals the show despite the dramatic scenery at its back.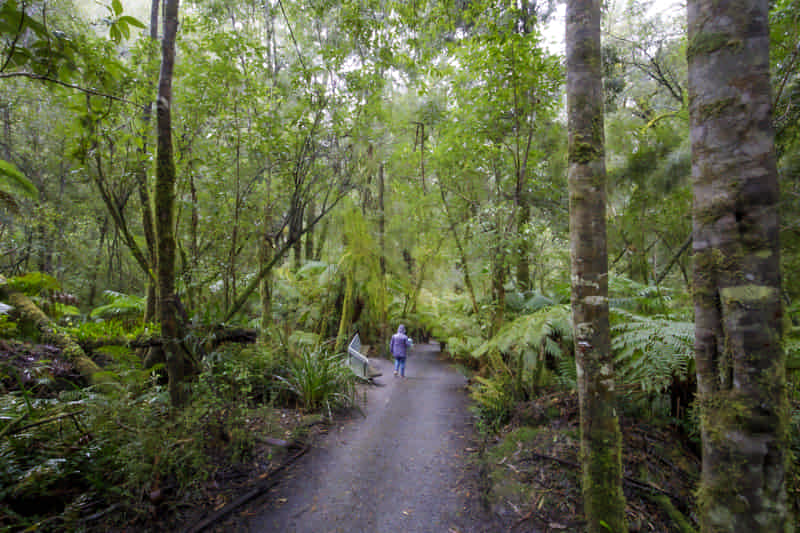 Leaving the coastline behind we savour the lushness of the Great Otway National Park and take a rainforest walk at Maits Rest. Hugging 300 hundred-year-old trees, some fallen, while others stand tall, we duck beneath the seductively curled fronds of mammoth tree ferns glistening in dewy rain.
It's late afternoon by the time we arrive at Apollo Bay where we check into the Apollo Bay Holiday Park. A newly renovated cabin and a nearby powered site are welcome digs for the night as we savour the hot showers before heading out to the Great Ocean Road Brewhouse for dinner. While house-brewed Prickly Moses and more than 100 craft beers may be the main attraction, it was the Apollo Bay Gin Distillery which captured my attention and my tastebuds.
Where to stay in Apollo Bay
Apollo Bay Holiday Park
25 Cawood St, Apollo Bay, Victoria
Day 5 road tripping: Apollo Bay to Melbourne | Victoria
Apollo Bay has long been a safe harbour for fishermen working the often tempestuous waters of Bass Strait, making it a great place to pick up fish and chips from the Fish Co-op at the harbour. Eastwards from Apollo Bay the Great Ocean Road wraps around the shoreline with Bass Strait to the right, while on the left, rolling farmlands alternate with steep forest-clad hills. For drivers it's a little unfair as there is spectacular views in every direction but the winding road requires maximum concentration. We stop for lunch and a retail fix at trendy Lorne where cashed up Melburnians spend their weekends at what feels a little like a coastal South Yarra. It's not hard to find a decent coffee and there are restaurants aplenty with ocean views. Head to historic Lorne Sea Baths for its outdoor swimming pool, salt and hydro therapy and waterfront restaurant.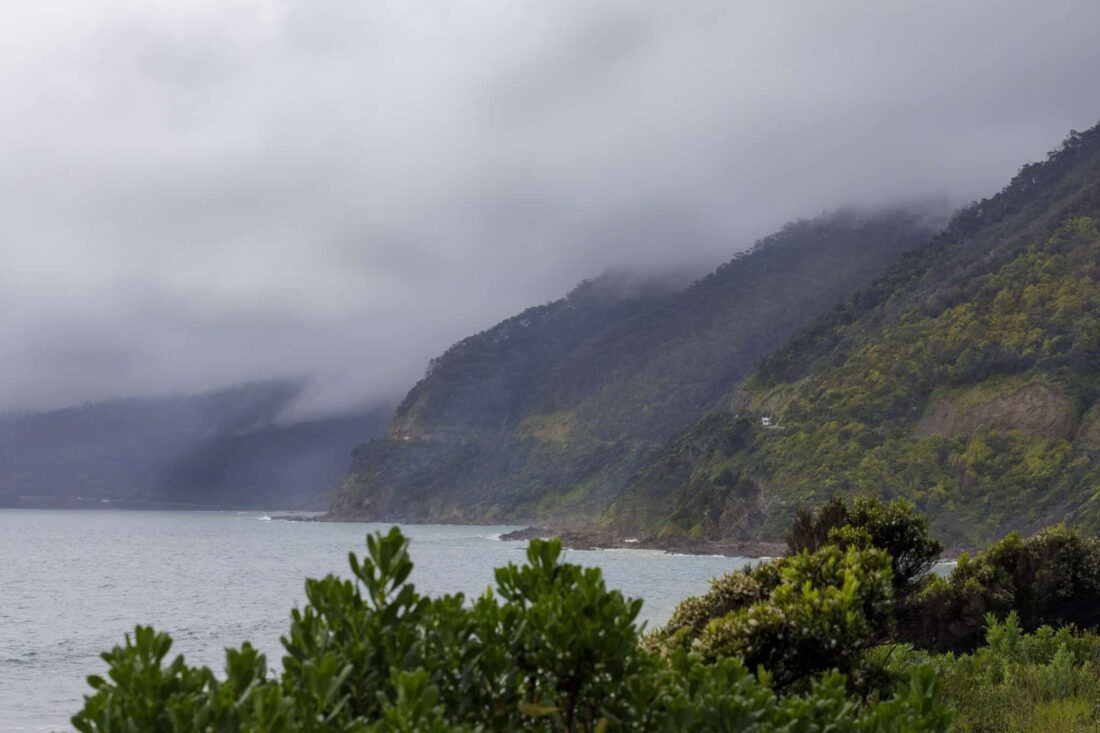 Leaving the coast behind at Torquay we turn our motorhome towards Melbourne, losing the country vibe with the first set of traffic lights we've seen since departing Adelaide five days ago.
In Melbourne's north-western suburbs, Discovery Park Melbourne awaits as a family-friendly sanctuary in Australia's second largest city. Sadly, Melbourne also marks the end of our ultimate girls road trip.
The laughs have been plentiful, the food and drinks divine. But the star of this road tripping show has indisputedly been the stunning landscapes we've travelled through. From the Adelaide Hills, through the Limestone Coast to the Shipwreck Coast, the Great Ocean Road and the lush forests of the Great Otway National Park, we've had an absolute blast. Our camera shutters have gone into overdrive capturing the beauty, the sights and the characters.  I can't wait to hit the road again and explore more of Australia's lesser-travelled regions.
Where to stay in Melbourne
Discovery Parks Melbourne
129 Ashley St, Braybrook, Melbourne Victoria