I'll admit I didn't have hugely high expectations when given the chance to try out a shampoo bar for washing my hair. After 50+ years of pouring shampoo from a bottle, shampoo that looked like a bar of soap just sounded a little weird.
But I also had a couple of other doubts.Firstly, living in the tropics, humidity plays havoc with a lot of products not designed for these tough conditions so I anticipated it would 'collapse' into a soggy, gloppy useless lump of messy soap in my shower.
Secondly, I wondered how a bar of shampoo was going to provide a rich, cleansing lather on long straight hair that gets a daily wash.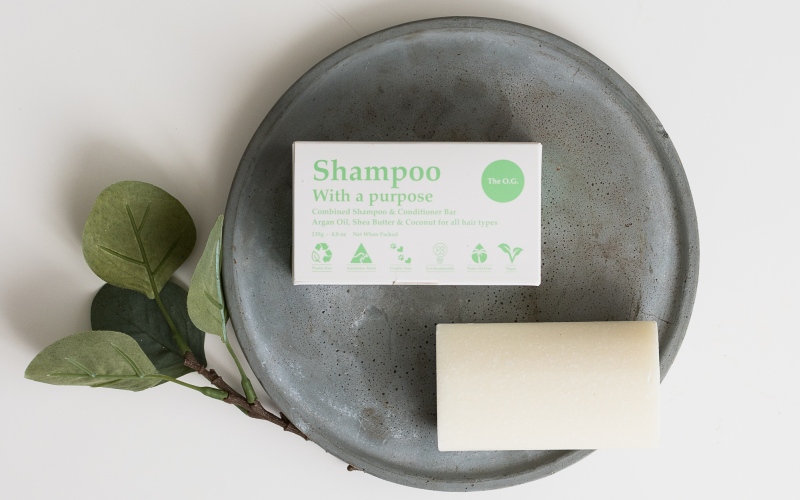 Dispelling any doubts, I was immediately drawn to the philosophy of Shampoo With a Purpose. Created by mother and daughter business partners Liz and Geneva, not only do they aim to turn shampoo on its head they aim to do away with the relentless need for plastic bottles that regular shampoo and conditioners are packaged in.
Says Geneva, "We had been told that processing shampoo bars on the machinery we use would be impossible, but nevertheless, Liz persisted, and we have since become the first and only company to process shampoo/conditioner bars on triple-milling, commercial machinery."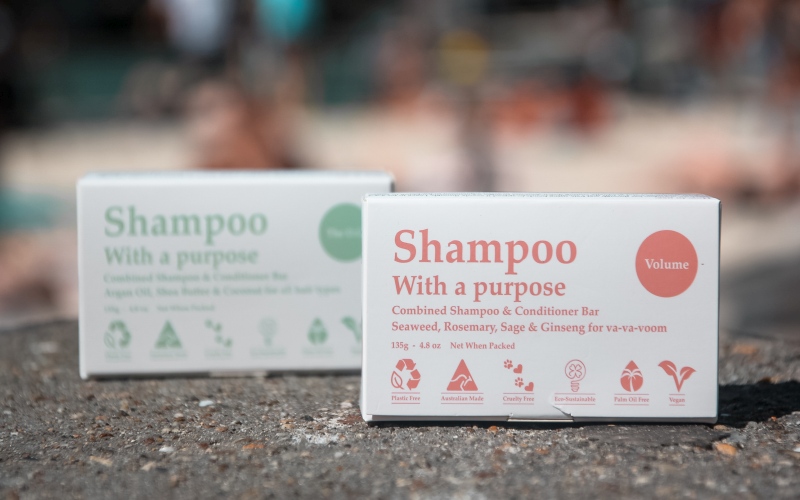 There's a really holistic story behind the shampoo bars that shuns palm oil and chemical sulphates, is vegan friendly with no animal testing as well as being completely free of plastic packaging. All admirable attributes. The pair also have some sassy pizazz and have created a fun personality around their brand.
"After achieving the "impossible" we had to create our brand – we wanted to do something fun and fresh with a shit-tonne of added personality. Every box is covered in hand-drawn pictures of friends and family, along with plenty of education around our product, and our mission – to provide a simple and easy option to help reduce plastic consumption in the shower."
Shampoo With a Purpose claims that one Shampoo Bar will replace six bottles of shampoo and conditioner. While I haven't kept an accurate record, I have noticed that I'm no longer filling my rubbish bin with shampoo and conditioner bottles.
"Our unique manufacture process has made one of our bars worth up to 6 bottles of shampoo and conditioner and ensures that they hold their integrity in the shower. No mush!"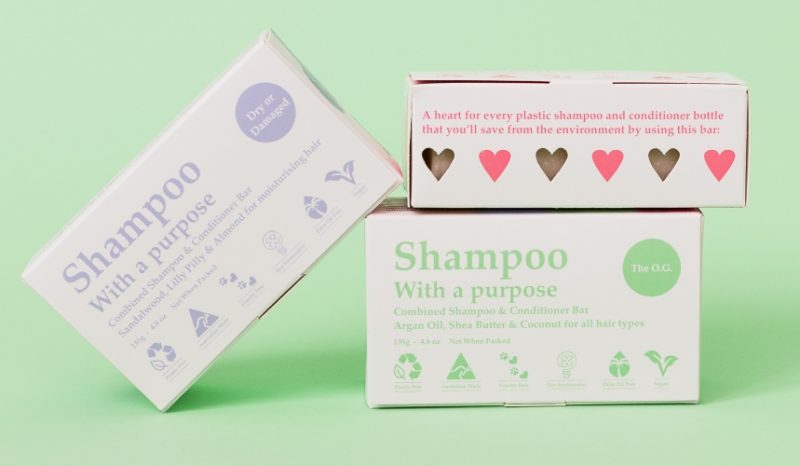 The bars come in four versions – The O.G, Dry or Damaged, Volume and Colour Treated. All have a base of Moroccan Argan Oil and shea butter with and enticing concoction of essential and other oils (like coconut or almond oils) along with herbs and extracts depending on the blend.
"We didn't want to release a product full of nasties, our formulation took a long time to develop and we did not cut corners on quality, we've ended up with a beautiful, naturally lathering bar with no harsh chemicals, palm oil, sulphates or animal by-products – and it's pH balanced!"
After two months of almost daily use, my hair feels fabulously silky! The rich lather that comes from running the bar through my hair is the real surprise. It takes just a quick 'rub' of the bar across my head for a lush lather to develop.
I've been using The OG which is a base product and has just four simple ingredients: Moroccan Argan Oil, shea butter, coconut oil and natural coconut. While it doesn't have the rich essential oil aromas I would expect from the other three products which have more herbal extracts, I'm really enjoying how my hair reacts to the shampoo bar. Though I'm still adding a dash of conditioner to the ends of my long hair, I do hope that my hair will eventually become accustomed to Shampoo With a Purpose and I can eventually ditch the bottles of conditioner too.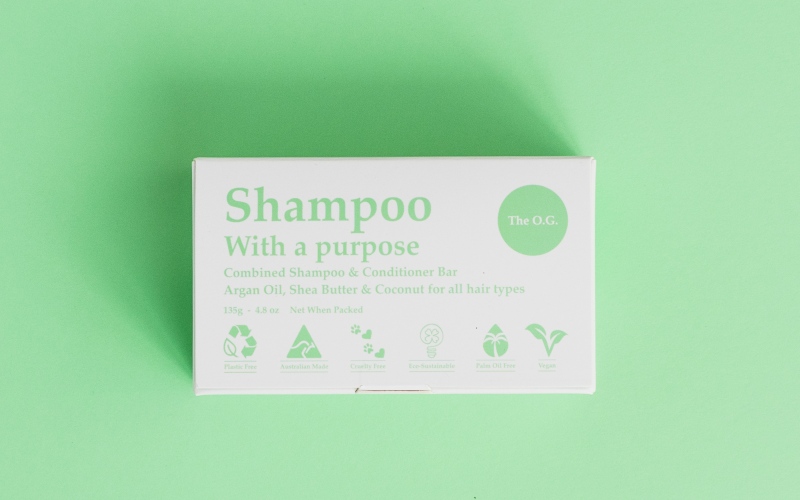 So how does a shampoo bar stack up to the humidity of the tropics? Pretty damn well, actually. I've seen no signs of it turning into the blobby, soapy mess of I feared and has retained its solidity through the wettest of wet seasons in north Queensland.
The shampoo bar would also be terrific for cruising yachties who spend long amounts of time onboard their boats and are always looking for ways to limit plastic use.
Personally, I'm looking forward to coming to the end of my O.G bar so I can send away for the Volume Bar to try next with its seaweed extract, ginseng, sage, rosemary on top of base and essential oils.
Well Played Shampoo With a Purpose!

Verdict: Highly Recommended
NOTE: Shampoo With a Purpose provided a complimentary sample for review purposes. All observations are the independent opinion  of the author Fiona Harper