DJI are the undisputed leaders for consumer, semi-pro and professional drones for photographer and videographers. So when DJI offered the opportunity to put the all new, all-fabulous DJI Mavic 2 Pro through its paces I couldn't get this baby airborne quick enough.
I'm fortunate to live in a region of drop-dead gorgeous beauty like north Queensland where there are plenty of opportunities to capture land and seascapes. But I also flew the DJI Mavic 2 Pro in Perth, Rottnest Island, Dunsborough Brisbane, and throughout the Philippines.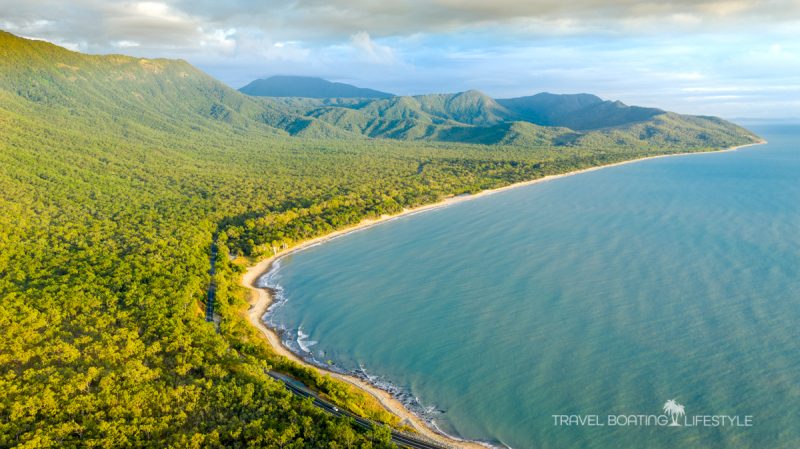 First up, let me say that drones are equal parts awesome and equal parts freaking scary. The scary part has a lot to do with the price tag of DJI's Mavic 2 Pro. At an eye-watering retail price of AUD2199 plus AUD649 for the Fly More Kit, there's not much change from AUD3,000. If by chance the drone falls out of the sky, that's one very expensive mistake. The Fly More Kit option is an interesting upsell (advertised on the DJI site for AUD1006 discounted by AUD357 – it's hard to see the $1000-plus value). The Fly More Kit includes two batteries and a charger, which we think should actually come with the drone as most photographers would plan a shoot longer than just one flight, plus there's some spare props and a carry bag.
But, price aside, if you've got the coin the DJI Mavic 2 Pro is one awesome piece of technology that is small enough to fit in a handbag. Or wrapped up in a woolen beanie in my backpack which is where mine spent most of past few months.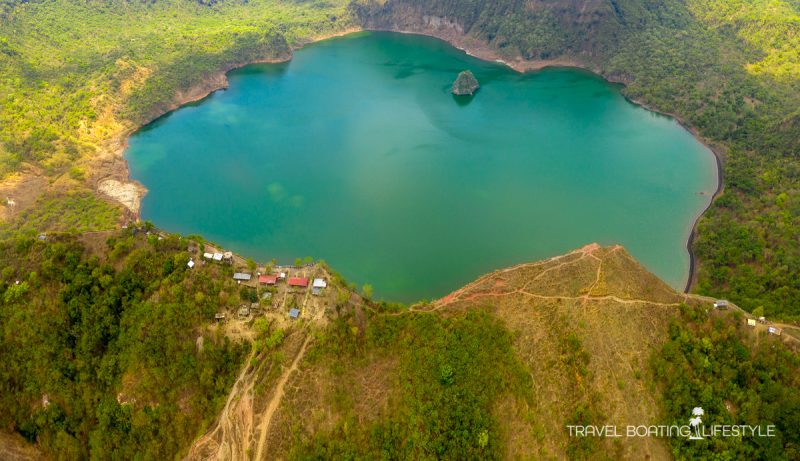 What makes the DJI Mavic 2 Pro so damn awesome?
I was familiar with DJI Mavic's first edition which was a pretty awesome drone.  I absolutely love how you can take your hands off the controls and the drone hovers motionless waiting for the next instruction. This aspect alone is a deal maker for newbie pilots.
While there are improvements between mark 1 and mark 2 in the drone itself, the big improvements is in the camera quality. The Mavic 2 Pro comes with a quality Hasleblad 20 megapixel camera with a 1 inch CMOS sensor which enables it to shoot extraordinary quality stills and video.  Creative control through camera settings opens up an exciting new photography playing field.
I won't go into all the technical settings that are available for photographers and videographers. Suffice to to say, the creative choices are brilliant, allowing amateurs to create professional looking footage and stills once they master the technicalities. I was totally enraptured with the learning process and barely scratched the surface of what this mighty beast can accomplish.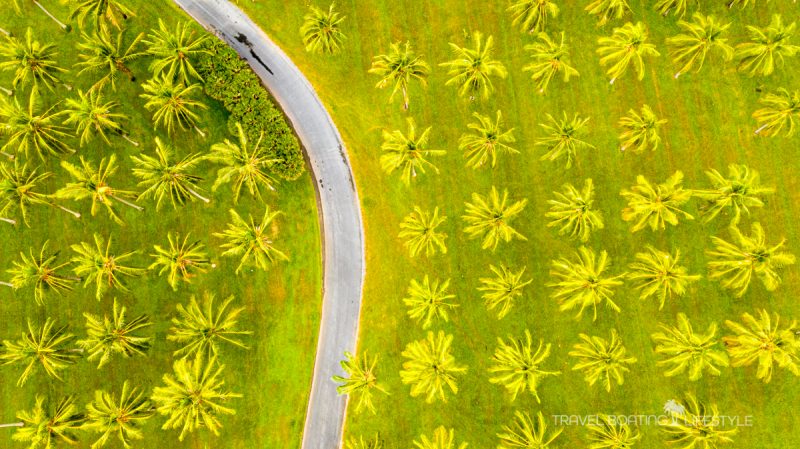 How easy is it to fly the Mavic 2 Pro?
DJI have done an incredible job at making the Mavic 2 Pro almost idiot proof. I say almost, because there are plenty of ways that drone flying can go spectacularly wrong. A bad day flying usually involves a drone falling out of the sky, crashing into trees or flying over the horizon never to be seen again. None of which are ideal scenarios for any pilot.
So, I recommend before your first flight you binge-watch all the you tube tutorials you can stomach. There are plenty of cringe-worthy video channels but dig deep enough and you'll find some that offer sound advice. The best place to start is the DJI manual to learn about the flight controller and memorise each function. It's no time to learn after takeoff. when you're trying to figure out how to get around a tree or avoid powerlines.
The Return to Home option remains DJI's signature selling point, though this is not a foolproof bailout. Things can still go wrong if you haven't set up the home point correctly.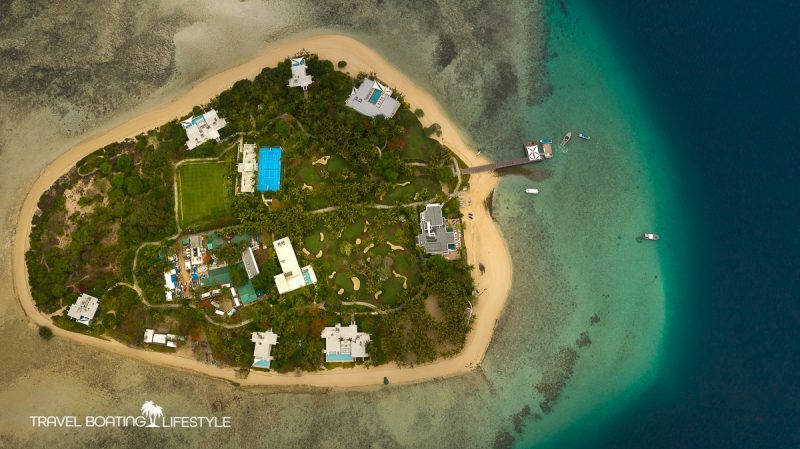 I've had a number of heart palpitations after launching the drone and have lost my bearings and become confused about which direction to fly to bring it back to me. With a battery time of less than 30 minutes, there's not a lot of time to mess around once airborne so it's a good idea to think about composition and what sort of shots you want to achieve before you fly. Google Earth is invaluable for scouting an area to gauge the possibilities.
Naturally, you'll need to abide by the flight laws within your area too. The Open Sky app is applicable to flying in Australia. I attempted to take off a number of times only to find that I was in a no-fly zone and had to relocate to a safer position.
About DJI
Emerging from a small office in Shenzhen, China's equivalent to Silicon Valley, DJI has created products that have redefined whole industries. Creativity is at the heart of DJI dreams and they deliver in spades. Every idea, every groundbreaking leap that changes our world starts with the vision of talented creators. At DJI, they've enabled content creators like me the tools I need to bring my creative vision to life.
Verdict: If you're new to drones DJI has a number of less pricey options that might suit, like the Mavic Air and Spark. But if you're seriously into photography and videography and have the budget, the Mavic 2 Pro is an extraordinary drone.