Melbourne | Australia
Hotel Review: Selina St Kilda
When does a travel hostel become a hotel? When hotel group Selina take over a former hostel and give it a makeover, while retaining the friendly traveller vibe. Selina St Kilda is for digital nomads, travellers and global roamers who prefer to immerse themselves in a place with like-minded adventurers.
LOCATION – WHERE YOU'LL STAY: SELINA ST KILDA
Selina St Kilda is located in the midst of St Kilda's bustling boho beachside precinct, a short tram ride away from downtown Melbourne. Stepping out of the elegant façade of Selina, St Kilda's many sides are on show. From elegantly restored Victorian mansions, graceful old pubs and public buildings – some beautifully restored, others in varying degrees of decay. To boho boutiques, lively bars, trendy cafes and exquisite waterfront restaurants, with a bayside backdrop and a soundtrack of the clattering rollercoaster and squeals of Luna Park, St Kilda has something for everyone.
Located on Grey Street, which was once the favoured location for European Aristocrats to build their elaborate mansions. Number 51 is one such example, whose 1850s-built residence was once described as being one of the finest homes in the new colony, is now home to a French Language School. The building housing Selina was once a traveller's hostel, and still has the vibe of a travel hostel, despite the Selina branding. At its core is a grand old building divided up into rooms and dormitories, some of which would be equally at home in a hotel rather than a hostel. Even though it's branded as a Selina Hotel, the hostel-like friendliness and casual vibe is what draws travellers in from around the globe.
With over 160 destinations, Selina provides travellers with great places to stay, travel and work abroad indefinitely. Digital nomads love Selina but so too do travellers who prefer to immerse themselves in a destination while meeting like-minded global roamers.
Selina properties blend beautiful, unique or quirky accommodation with coworking, recreation, wellness and local experiences. Selina is all about providing guests with a global network to travel and work anywhere across the globe.
ACCOMMODATION – WHERE YOU'LL SLEEP AT SELINA
Room options vary from shared dormitories with shared bathroom facilities through to spacious private rooms with ensuite bathrooms and their own sitting areas.
My second floor room (#211) is designated as The Suite, and is spacious enough to have a Queen bed, sofa which can be converted to a single bed, a mini fridge and a small work desk. Power sockets have both 240v sockets and USB outlets beside the bed and at the desk. The ensuite bathroom with its step in shower, while compact, was perfectly adequate with good lighting and ventilation and plenty of instant hot water.
Private Rooms are smaller than The Suite, minus the sitting area and have a private ensuite bathroom. The Micro Rooms are the most basic room option, akin to a cabin on a ship or train, with a bed for two adults and a desk. Bathrooms are shared between groups of four Micro rooms. Shared dormitory rooms are configured for sleeping four, six, eight or twelve adults in single bunk beds. Power sockets and reading lights are located within the bunk 'pod' Private lockers are provided to store belongings and bathrooms are shared.
Note for travellers with cumbersome luggage – there are no lifts in the building
Arriving guests are required to download the Selina App prior to arrival, and fill out a pre-arrival checklist. It's a rather annoying mandatory requirement, which felt a lot like a marketing upsell opportunity and I couldn't wait to delete the app from my phone once I checked out.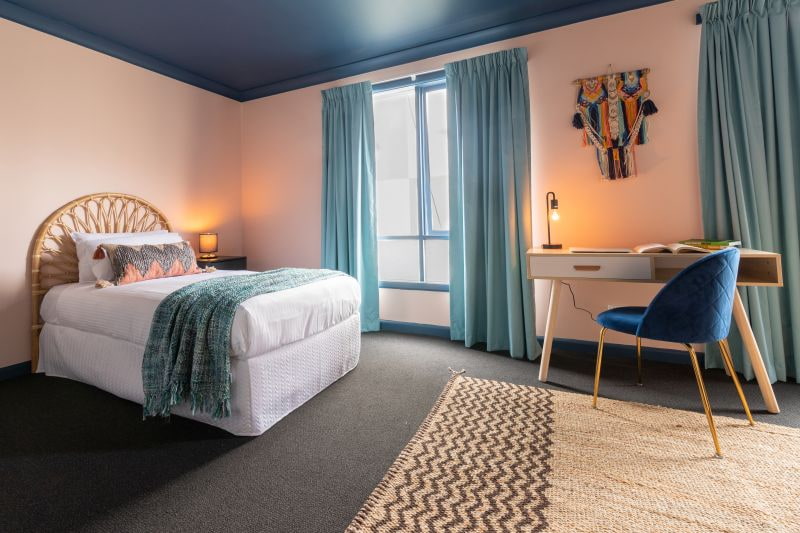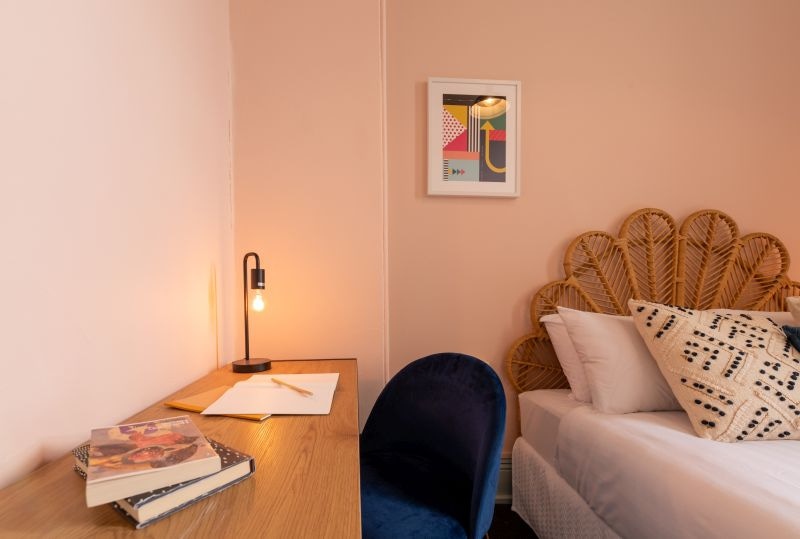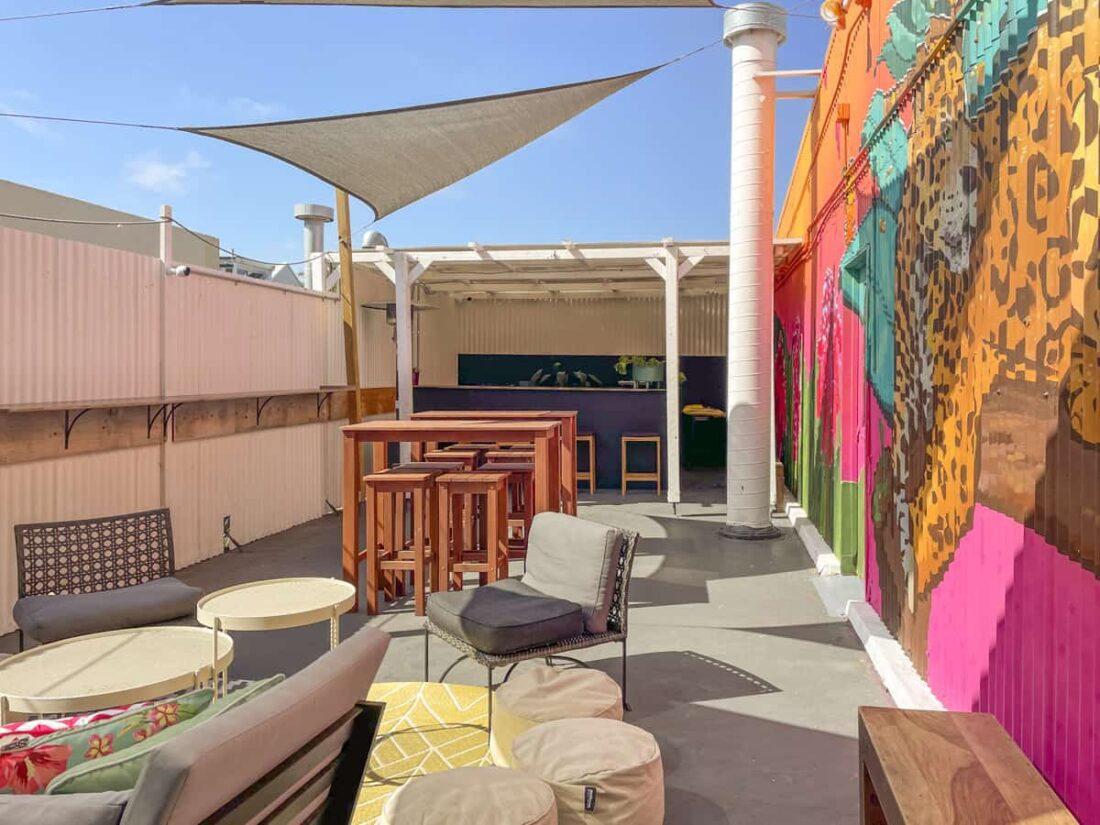 ACTIVITIES – WHAT YOU CAN DO AT SELINA
Regular, complimentary activities are available for inhouse guests, including yoga and meditation on the rooftop terrace, Salsa dancing, movie nights and happy hours in the onsite bar.
A communal kitchen has cooking facilities, fridges and storage areas to make self-catering easy, and theirs a communal lounge adjacent with comfy sofas, book library and board games.
A Coworking room can be utilised for a fee (daily hot desk starts from AUD20, weekly cost from AUD77 and AUD150 to rent a desk for a month). High speed wifi in included in the fee as is tea and coffee facilities.
St Kilda itself has an endless choice of activities and entertainment. From eating at drinking at one of the suburbs countless bars and restaurants, riding the classic roller coaster at Luna Park, swimming in Port Phillip Bay or strolling St Kilda Pier. If you run out of things to do in St Kilda (highly unlikely), catch a tram to Melbourne city or anywhere else in Melbourne, which has an exceptional public transport network across trams, trains and buses.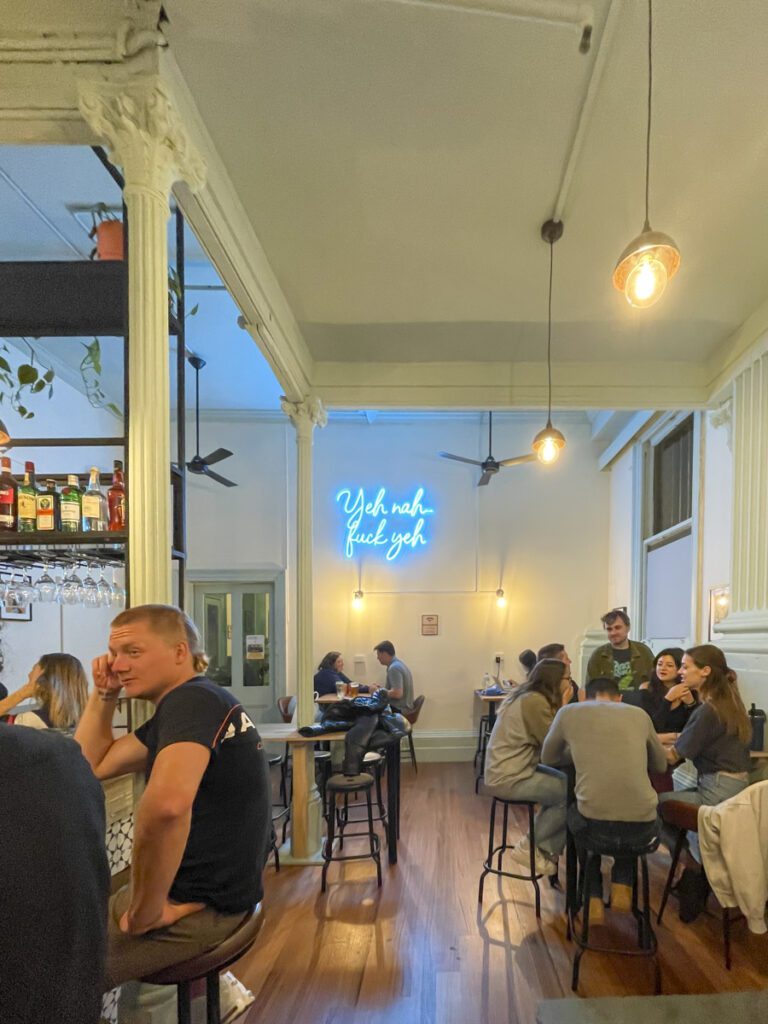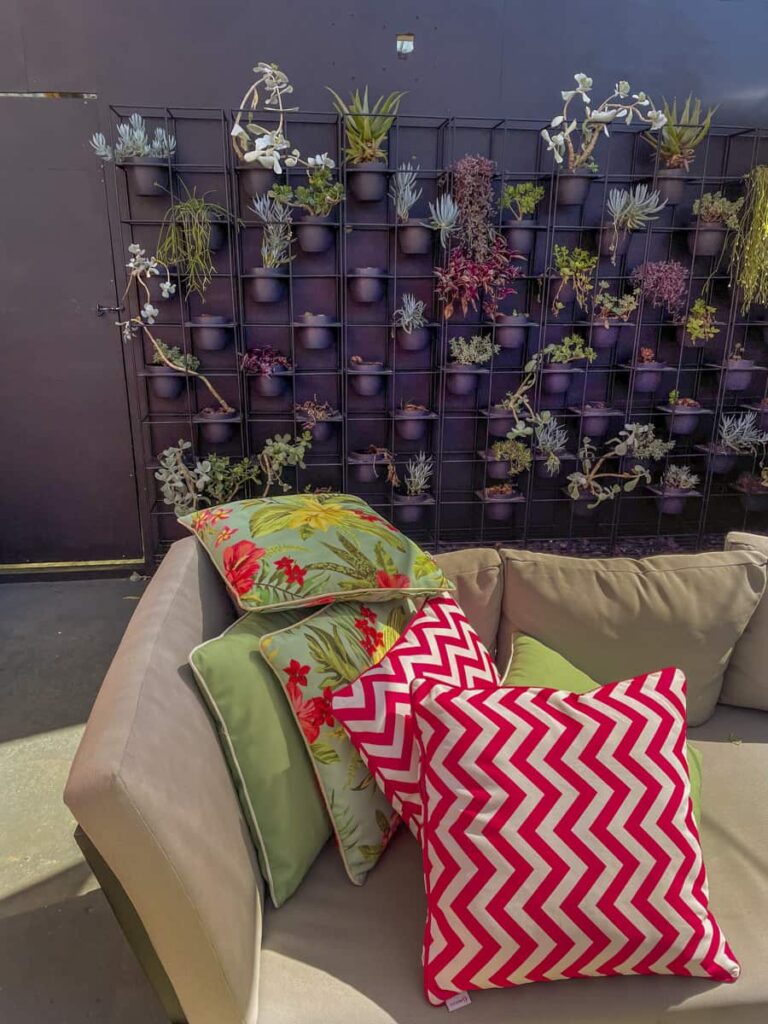 RESTAURANTS & BARS – WHERE YOU CAN EAT & DRINK
Within Selina itself there is a small convivial bar with stools and tables, making it a great spot to meet fellow travellers. A small café which is open sporadically and fronts the street has a simple menu.
But, this is St Kilda, one of Melbourne's most lively suburbs, where entertainment, dining, clubs, pubs and bars are open 24 hours a day. If you can't find somewhere fun to eat or drink in St Kilda, well, you're really not trying.
24 Grey Street St Kilda, Melbourne Victoria, Australia
NOTE: Fiona Harper travelled as a guest of Selina